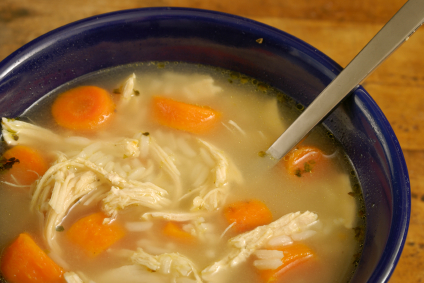 If you would have told me five years ago that I would be making homemade stock from leftover turkey, I would have laughed. Not only was I a kitchen novice, but the sight of a leftover bird of any type made me positively squeamish. If you are one those, read no further. But if you can handle a little gross factor and want to learn this valuable frugal skill, grab a stockpot and join me for some nourishing homemade broth.
Good stock is a cooking essential; homemade soups demand it, vegetables and rice appreciate it. And when you or a loved one is sick, there is nothing more soothing than warm broth. Wives tales aside, meat stocks are full of minerals and electrolytes. Keeping plenty of stock on hand during winter months is always prudent.
Supplies:
leftover cooked turkey or chicken
large stockpot
cold filtered water
apple cider vinegar
black peppercorns (optional)
vegetables
strainer
cheesecloth
glass jars, ziploc bags
Instructions for Homemade Stock:
To make a basic stock, start with your leftover bird; organic or free range is best if your budget allows. A little meat left on the bones is fine, and will enhance the flavor. It will fall off the bone during the cooking process and you can save it for stew.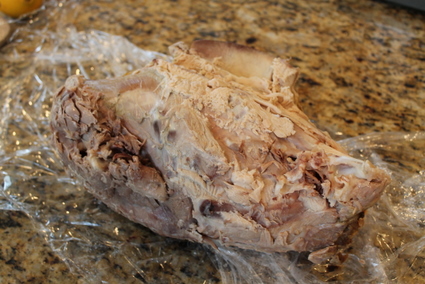 A large stockpot is a worthy investment for the frugal cook. Grab your largest pot and place your cooked poultry inside, breaking apart as needed. Fill the pot will cold filtered water, leaving an inch or two of space at the top.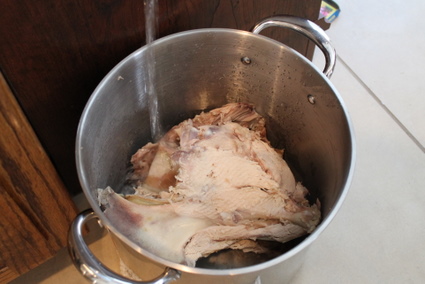 Throw in some black peppercorns (optional) and 1-2 tablespoons of apple cider vinegar. The vinegar step is important, as it will help to draw minerals out of the bones. Let it sit for about one hour. You can then add vegetables if you desire, for flavor and extra vitamins. Three to four coursly chopped carrots, onions and celery work nicely.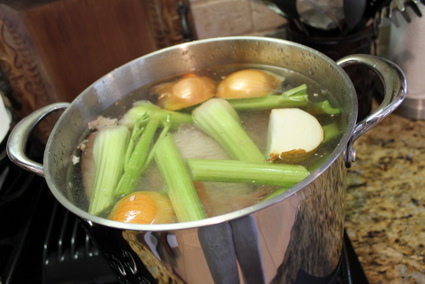 Bring the stock to a boil, then lower heat and simmer for several hours. For best results, lower the flame as far as it will go, and simmer overnight, covered. About 24 hours is ideal.
Finally, remove from heat and pour the stock through a strainer lined with cheesecloth. I strain mine directly into glass mason jars with a wide-mouthed funnel for storage.  You can use the stock right away for cooking, or freeze them for later use.
If you do plan to freeze, let it cool completely and leave an inch or so of headroom at the top for expansion. Ziploc bags or containers also work well for freezing, properly portioned in one cup increments. Some prefer to freeze stock in ice cube trays then transfer to a bag for easy tablespoon portioning.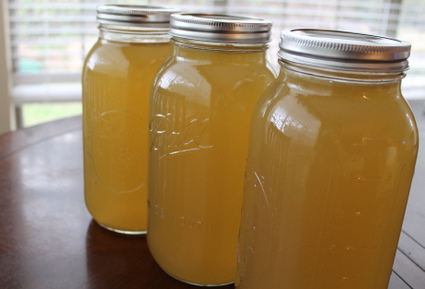 Your beautiful stock will keep for about a week in the fridge or four to six months in the freezer. It will add wonderful flavor to your cooking while saving you money.
Feeling really frugal? Reuse the bones and repeat this entire process up to three times!
Do you enjoy homemade stocks?