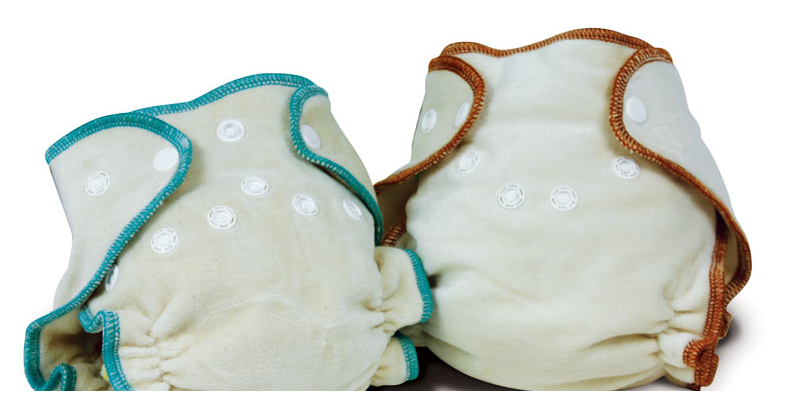 I have about 4 weeks before my little one makes his appearance, so I am in full-on nesting mode! Amazingly, I have his crib up, and his sheets and blankets washed. With this babe being number 4, we have been pretty lax about everything.
I woke up this morning and saw this great deal in my inbox: $50 Worth of Baby and Toddler Products from Bumkins for only $25. I am going to attempt part-time cloth diapering this time around, and so I have been on the lookout for deals on cloth diapers. Other great products from Bumkins include bibs, (including the award-winning SuperBib), bodysuits, jumpers, tees, and more, in a variety of whimsical designs. Clothes are 100% cotton; waterproof items are lead-free and PVC-, BPA-, phthalate-, and vinyl-free. Bumkins may be best known, though, for its easy-to-use cloth diapers. Along with being healthier for your baby than chemical-laden, eco-unfriendly synthetics, they're a lot greener, too.
Deal details: May not be applied to taxes & shipping. May not be combined with other offers. Limit 1 voucher per transaction. Voucher expires 02/27/13.
Even if you do not cloth diaper your baby, this website has tons of chemical-free, eco-friendly products! I'm going to have a hard time choosing!
Get $50 Worth of Baby and Toddler Products from Bumkins for $25:
Sign up for a free Plum District account, or log in.
Click the "Everywhere" tab, and choose $25 for $50 Worth of Baby and Toddler Products from Bumkins.
Check out. If you have Plum Dollars in your account, these can be applied to this transaction (yay!). I had $10 in my account, and so my deal was only $15.
After checkout, you will receive a voucher number in your email. Use this voucher code on the Bumkins website.
*You can also snag $40 Worth of Personalized Kiddo Tags and a Set of FREE Holiday Storage Labels from Kiddo Tags for $20!*