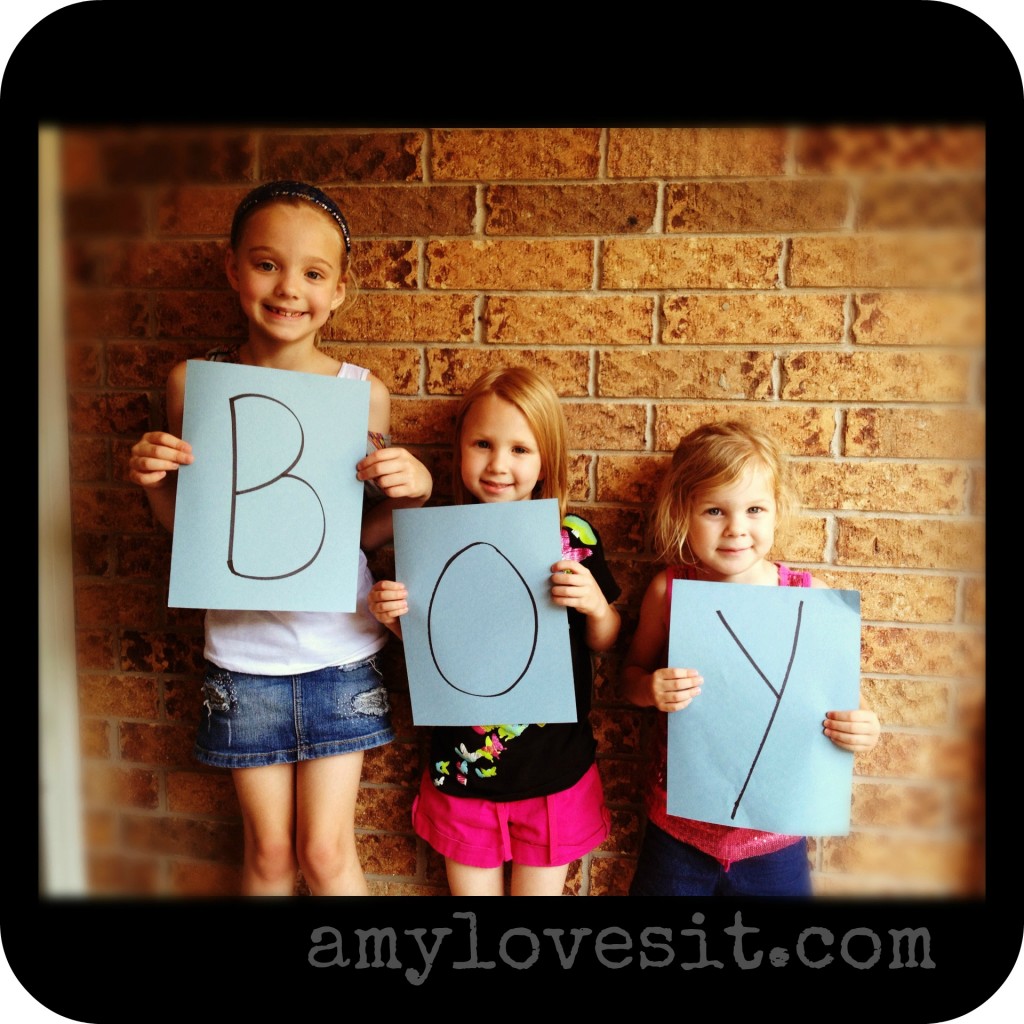 Yesterday, Shane and I found out that Baby #4 is a boy. After seeing the ultrasound, there is no doubt about the gender of our fourth child! He is all boy!
All of us are over the moon, but a little nervous too. We know what to expect with girls! This little man is going to rock our world.
When we got home from the doctor, we saw the "note" my friend Sandi left us: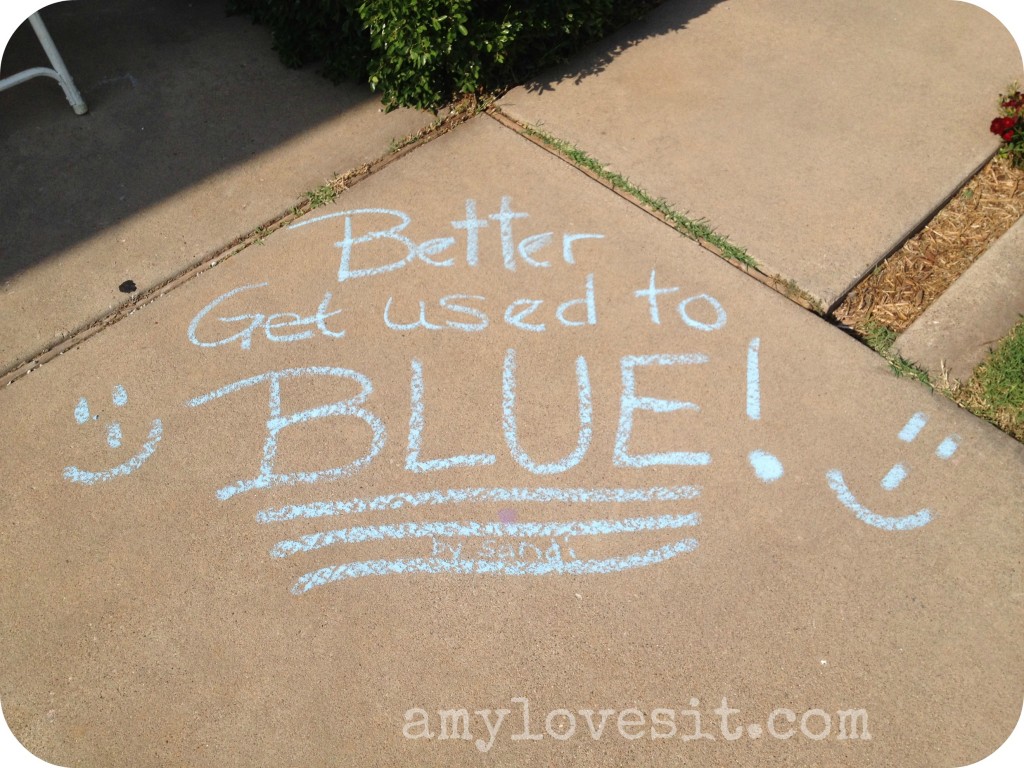 The girls are thrilled to have a little brother on the way. We are not sure on his name yet, but believe me, there are opinions aplenty!
Reese made this note for me last night: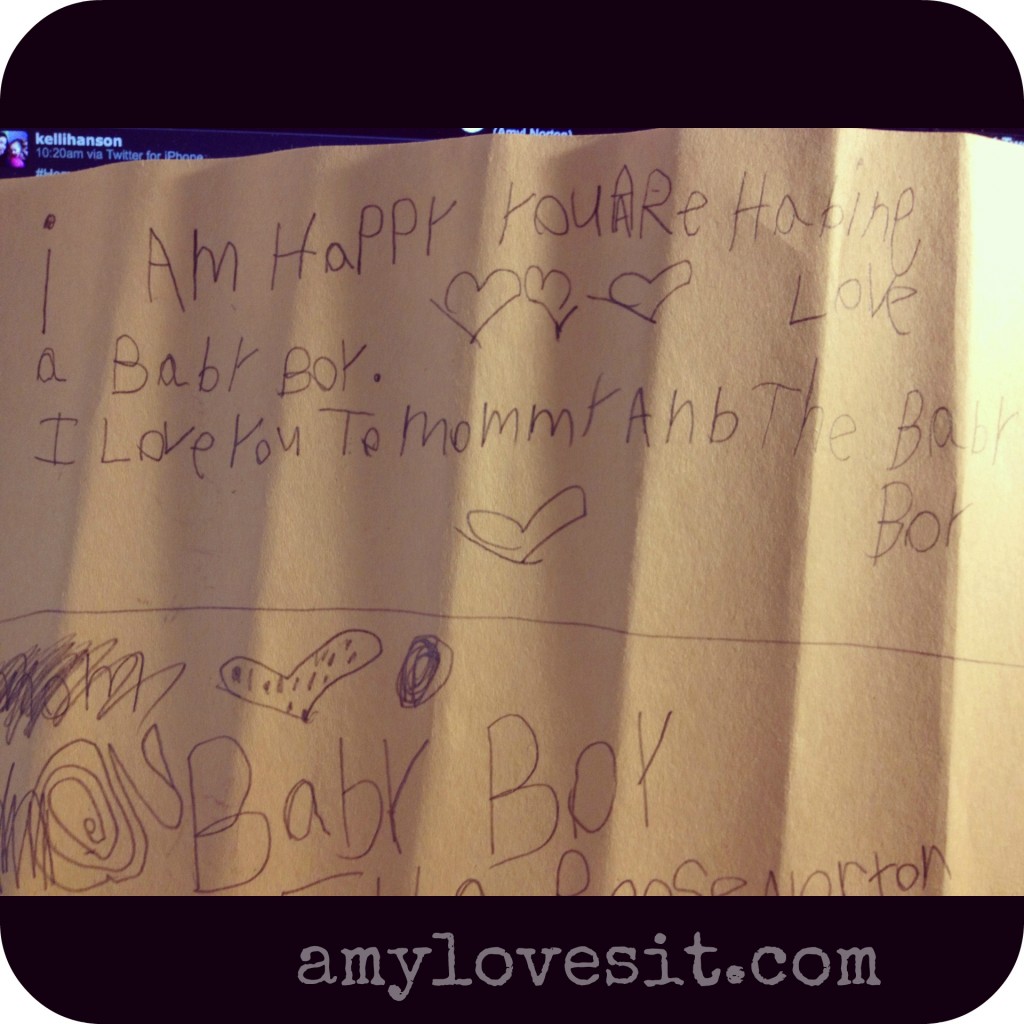 Meleah informed me that she will make sure to share her toys with her baby brother. And Abby Grace is already making a list of the "jobs" she wants to have when he comes (like, she will change a wet diaper but not a dirty one!).
Right now, baby boy is right on schedule for September 27, weighing 1 lb, 1 oz. The valve on his kidneys has not completely closed (which is very normal in boys), so we will have another ultrasound in a month.
I had to ask my midwife how far along I was, which was quite comical. With Abby Grace, I knew to the day how far along I was. Not so much with this sweet babe. (I'm 22 weeks).
We are truly blessed!