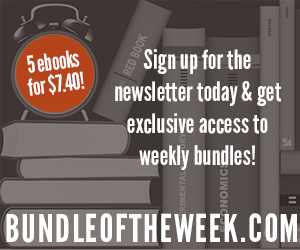 Thanks to BundleoftheWeek.com, a new bundle of eBooks will be released every week that features 5 high-quality, related ebooks from well-known authors at the awesome price of just $7.40.
This week, we've got an amazing bundle of ebooks on simple living! Click the banner above or this link to read more or purchase this bundle:
25 Intentional Days by AndHeDrew
Simple Ways to Be More with Less by Courtney Carver
Inside-Out Simplicity by Joshua Becker
ClutterFree by Leo Babauta & Courtney Carver
Flying by the Seat of My Soul by Tess Marshall
The Simple Living bundle is only available through 8am EST on Monday, 4/22. Get yours today!