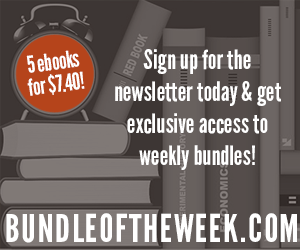 Thanks to BundleoftheWeek.com, a new bundle of eBooks will be released every week that features 5 high-quality, related ebooks from well-known authors at the awesome price of just $7.40.
This week, we've got an amazing bundle of ebooks on time management!
Running a household, caring for children and still finding time to pursue your passions is not an easy order, but this week's bundle is designed to give you the tools to make the most of the 24 hours you're given each day. Discover tips for creating schedules and routines, the importance of rest, strategies to help you be on time and more!
Click the banner above or this link to read more or purchase this bundle:
Tell Your Time by Amy Lynn Andrews
Honoring the Rhythm of Rest by Daniele Evans
28 Days to Timeliness by Davonne Parks
Creating a Schedule That Works by Marlene Griffith
The Homemaker's Guide to Creating the Perfect Schedule by Amy Roberts
The Time Management for Families bundle is only available through 8am EST on Monday, 6/24. Get yours today!