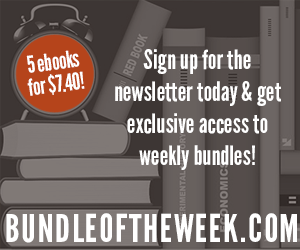 Thanks to BundleoftheWeek.com, a new bundle of eBooks will be released every week that features 5 high-quality, related ebooks from well-known authors at the awesome price of just $7.40.
This week, we've got an amazing bundle of ebooks on cooking basics! Get back to the basics with 5 cooking resources to help you meal plan, create your own recipes, make homemade condiments and reduce waste. With a little planning, anyone can save time and money in their kitchen!
Click the banner above or this link to read more or purchase this bundle at 85% off their list price:
How To Cook For Yourself by Rachael Roehmholdt
Cooking Techniques with Olive Oil by Mary Platis and Laura Bashar
Restocking the Pantry by Kresha Faber
Design a Dish by Millie Copper
From Garbage to Gourmet by Carrie Isaac
The Cooking Basics bundle is only available through 8am EST on Monday, 7/22. Get yours today!