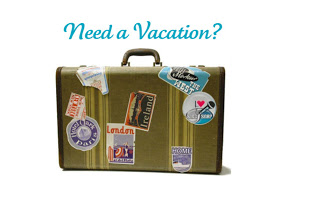 The following is a very timely guest post by Kathryn Vercillo.
One of the most common ways to save money around the house is to use coupons to reduce the cost of our normal expenses. It's important to remember that coupons don't have to be used only for our every day expenses but can also help us to save costs on special occasions. Summer travel is certainly one of those occasions. You can use coupons to save money both before and during the trip in order to keep travel costs as low as possible. You can even save money after the trip by using coupons to print out all of your vacation photos!
Coupon Tips for Booking a Vacation
If you're the type of person who likes to plan out your summer vacations in advance then you'll want to make use of coupons when booking your travel plans. Many people try to save money by booking package deals on hotels, flights and car rental. These deals may be good but you can often get better savings by looking for coupons to reduce the cost of each individual item.
Here are some tips for finding and using those coupons:
·Look for online promotional codes to use in conjunction with package deals that can be booked online. You'll often find that the biggest savings come when you get a great package deal on airfare, lodging and car rental but then supplement that deal with coupon savings. Major online coupon code sites often have codes for popular travel booking sites like Expedia or Orbitz. (Just type "travel coupon codes" into your favorite search engine and see how many sites come up!)
·Do some comparison shopping to see if there are better deals on any part of the trip. This is an especially good idea if there are particular hotels or airlines that you like to use. You can look specifically for coupon deals that are unique to those businesses. If you can get a really good deal on one part of the trip then you may want to book the parts separately.
·U.S. travelers can use popular coupon books. There are several established coupon books available for discounts onU.S. hotels and attractions. Travel Coupon Guide and America Travel Coupons are two of the most popular choices. These are the coupon books that you can often find at restaurants and hotel lobbies while traveling. However, you can also order them in advance and use them when planning your trip.
·Choose the trip's major attractions in advance. Figure out which museums, parks and attractions you are going to want to see during the trip. There are coupons for most major attractions online. If you can't find a coupon for the place that you want to go, call and ask them if they offer coupons. Many places will tell you where to find coupons with just a simple call.
Coupon Tips during the Trip
In addition to saving money with coupons when planning a trip, you can also save money with coupons while you're traveling. Ideally you'll want to locate these coupons ahead of time and take them with you in a coupon organizer but there are also options for using coupons at the last minute if you find something during the trip that you want to get a discount on.
Here are some tips for using coupons during the trip:
Plan ahead by gathering coupons for nationwide restaurants and grocery stores. People spend a lot of money on eating out while they travel. You can save a lot by getting your food from grocery stores or chain restaurants and using coupons to reduce the cost. Remember to look for special item coupons (like ice cream coupons) that you tend to indulge in during summer travel. Search for and print out these coupons in advance of the trip; be sure to double check the expiration date. Take them with you in an organizer like you do with your coupons at home.
Use your mobile web browser to find coupon codes during your travels. If you have a mobile phone that gets Internet access then you have immediate access to coupons on-site of anything that you might do during your travels. If you decide to stop at an attraction or restaurant that wasn't planned in advance, take a moment to see if there is a coupon code online that you can use to reduce your costs.
Check to see if City Passes are a better choice. Many cities offer passes to travelers who want to see all of the major attractions. In most cases, the coupons that you got for your favorite attractions offer a better deal but it's smart to check what's offered at the city's visitor center before buying any tickets.
Ask at the front desk. Before you make a purchase for anything, go ahead and ask if they offer coupons. It doesn't hurt to ask!
The single most important key to reduce summer travel costs when using coupons is to consciously remember to use those coupons for every part of your travel. This conscious moment of pause gives you time to think about whether or not you want to spend the money during the trip at all and then gives you a way to spend less while still having a great time.
Guest post by Kathryn Vercillo. Kathryn is a writer for Promotionalcodes.org.uk which gives away free promotional code deals (like this hotels.com discount code) and also publishes money saving ideas.