The following is a guest post from my sweet friend Myra of My Blessed Life.

How to make a Birthday Banner
As soon as Christmas was over and the decorations that normally stay up until at least mid-January were put away, my mind switched immediately onto a birthday track. During a brainstorming session about my son's upcoming 1 year birthday (gasp!), I decided that blue and red with splashes of green, yellow, orange and brown would be the "theme."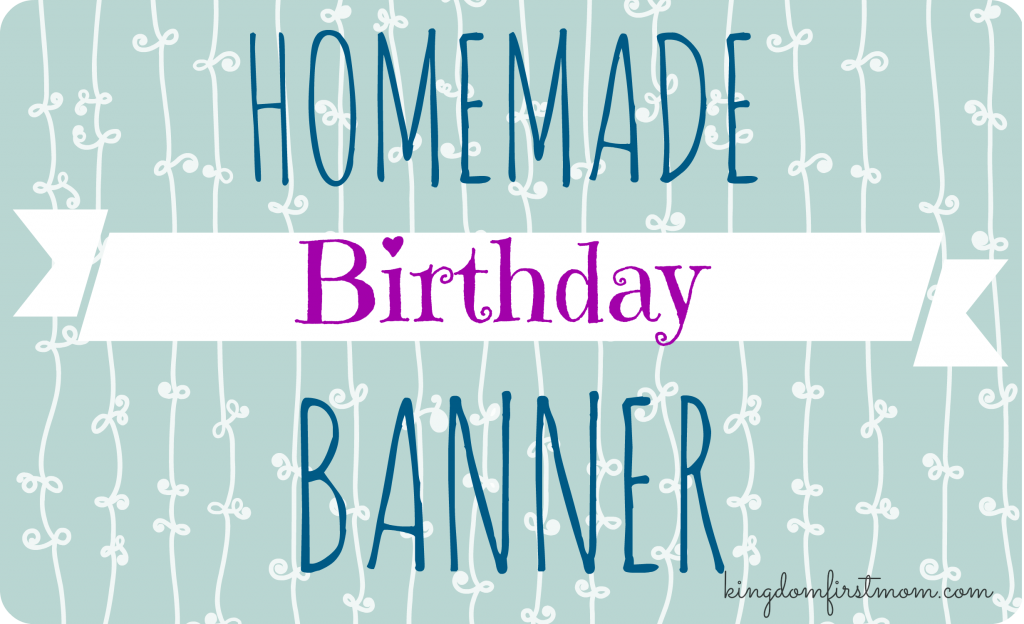 Being my entertaining-loving, decorating-loving self, I first thought of the decorations. The vision in my head was a super cute birthday banner. I checked out Etsy's custom birthday banners and found some for $30.00 or more, yikes! I knew that I could make something just as cute for a lot less.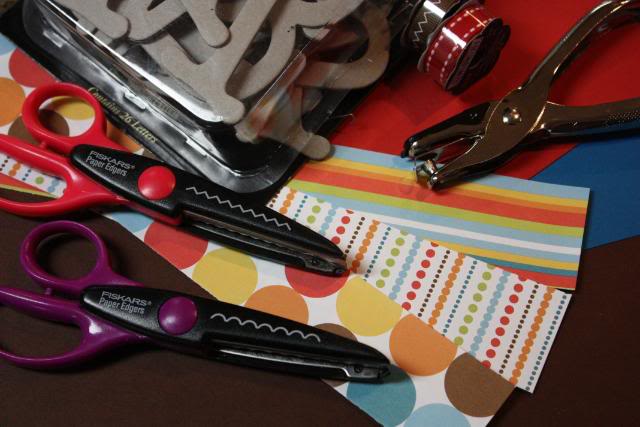 I hit Hobby Lobby (one of my favorite stores) where I purchased red, blue and brown cardstock, assorted scrapbook papers, ribbon and cardboard letters – for less than $18.00!
At home I gathered decorative scissors, a hole punch, paper cutter and plain scissors and I was ready to roll!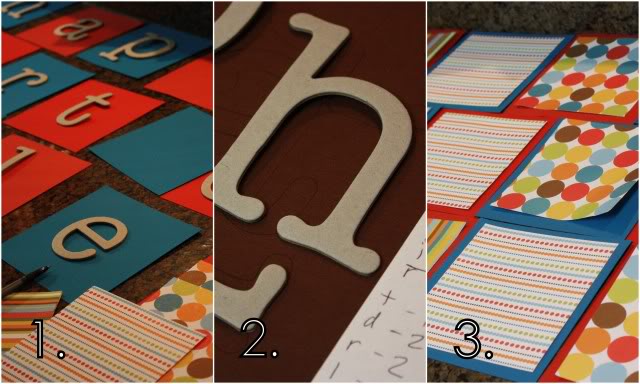 Instructions:
1. Cut the blue and red cardstock in 4 equal pieces per sheet. Then cut scrapbook paper "squares" slightly smaller than cardstock, so that the cardstock will act as a border.
2. Only purchase one set of lowercase cardboard letters because they are $4.99/package. Yikes! Trace the letters on the brown cardstock. Cut the letters out carefully.
3. Place the cardstock and scrapbook papers in an alternating order.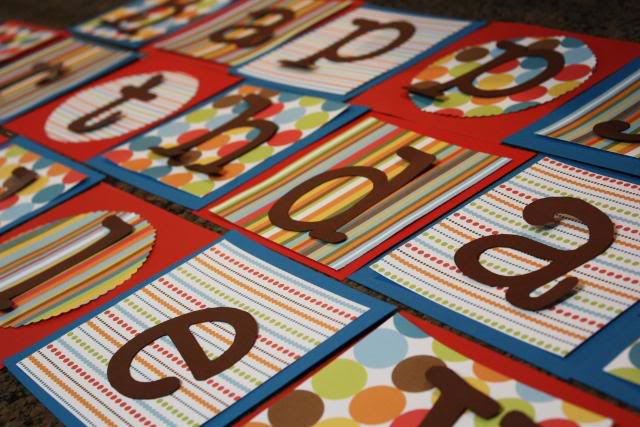 Next, make sure all the letters are correct and in the right order. Then glue the scrapbook paper and cardstock together, and glue the letters to the scrapbook paper.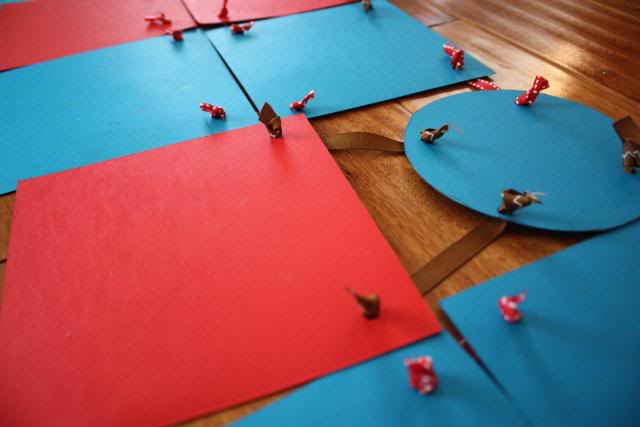 Using a hole punch, punch 2 holes in each card. (Note: In this photo, you will see that I made two rows on the banner, so I punched 4 holes in the cards where I attached the lower letters.)
Tie the cards together using ribbon. You can alternate the ribbon and knot it behind each card like I did, or you can thread one long piece of ribbon through all the cards.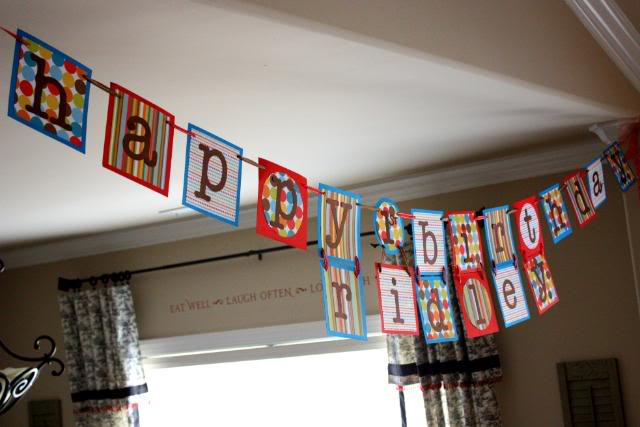 Wah-lah!
There you have it – a super cute, easy, (sort of frugal) birthday banner.  That works for me!
Myra enjoys her days as a SAHM and wife to her childhood sweetheart.  She blogs at My Blessed Life about various topics to inspire your heart and your home.  You can also find Myra on twitter @blessedlife2 .