I have been in a very crafty mood the last few days, and my glue gun has found a semi-permanent home on my dining room table.
The girls and I have been making several of our Christmas gifts, and I will be showing them off the next few days. All of the gifts are fairly easy, and very inexpensive.
Faith and Love Stenciled Candle Holders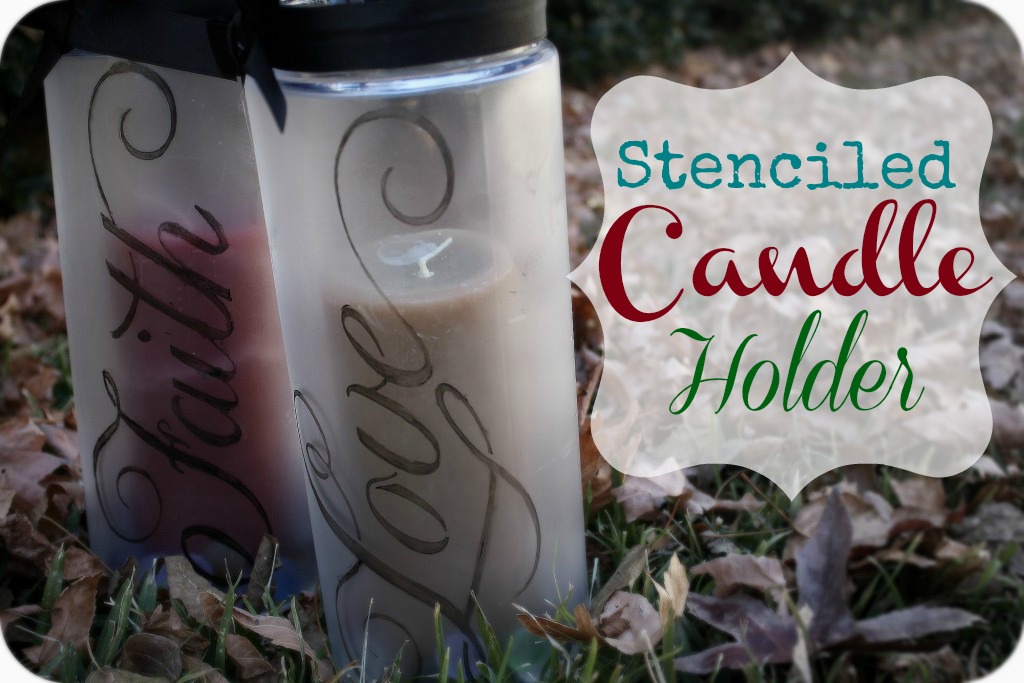 I was inspired to make the above vases when I saw these on the Dayspring website.
The supplies for each vase cost under $10 (partly in thanks to a half-price sale at Hobby Lobby!).
Here is what you need:
Clear Acrylic Matte Coating Stencil
Stencil paint (I used paint creme)
Small paint brush
Tape (to hold the stencil in place)
Ribbon Gems, rocks, shells, etc. for "filling"
Hot glue gun
Vase or hurricane, any size
Candle to fit inside vase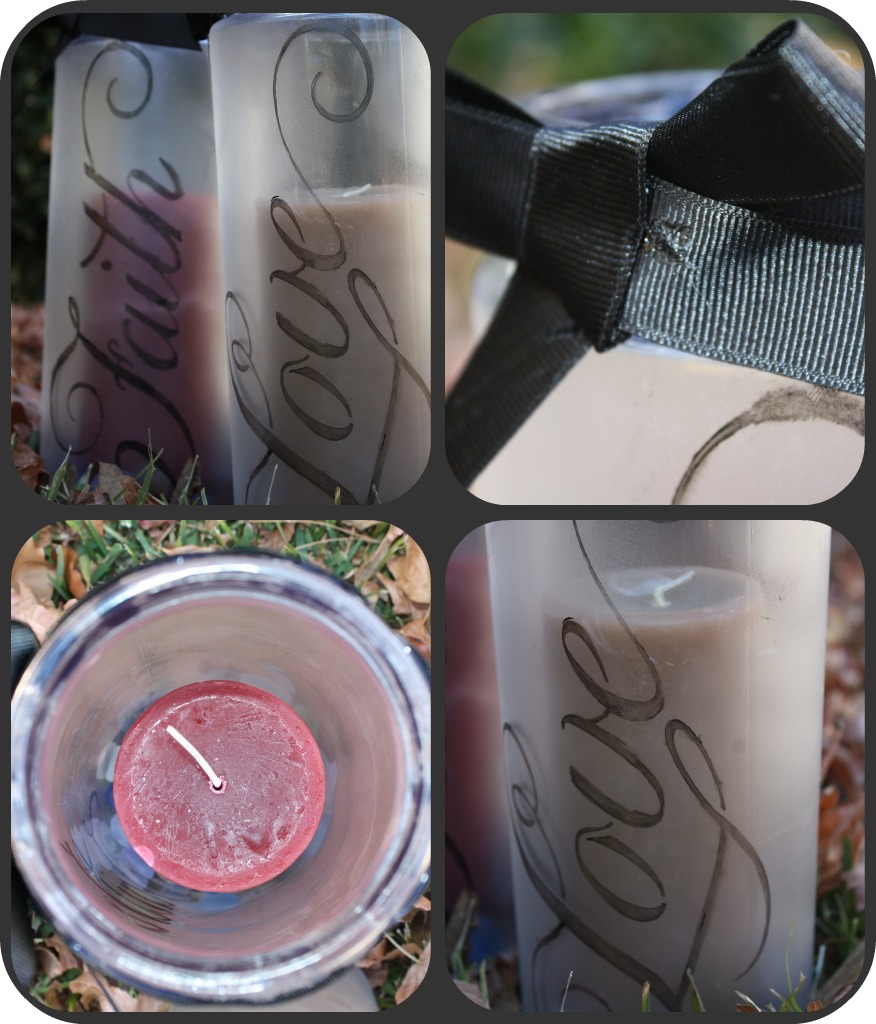 Steps:
1. Spray the vase with the coating and allow it to dry.
2. Carefully tape the stencil to the vase. Do not tape directly on any part that has been sprayed, as the tape will pull up some of that coating. (Ask me how I know.)
3. Slowly paint the design onto the vase.
4. Hot glue the ribbon and bow to the rim of the vase.
5 Hot glue the candle to the inside of the vase.
6. Sprinkle your rocks around the candle.
7. Enjoy!