Abby Grace and I headed to Kroger for a little grocery shopping. She is such a good helper!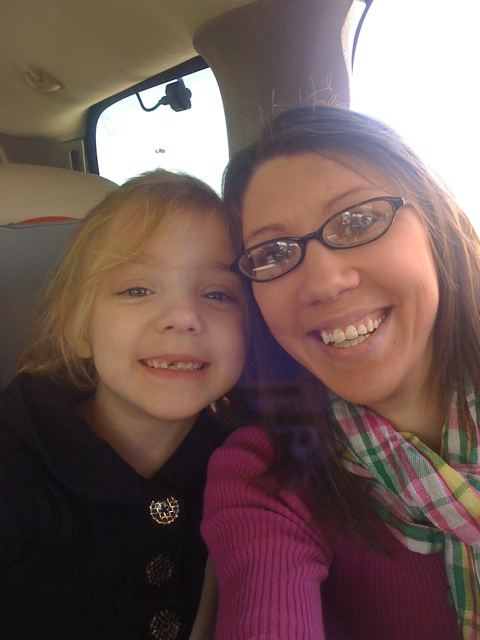 Organics:
Potatoes $4.49
Carrots $1.49
Gala Apples $3.95
Zucchini x3 $2.93
RW Knudsen Apple Juice x3 $8.97
Muir Glen Pasta Sauce x2 $8.58
Used $1/2 Muir Glen Product printable
Bragg Apple Cider Vinegar $3
Food Should Taste Good Chips $2.50
Used $1/1 FSTG Coupon
Garden of Eatin Chips $2.89
Used $1/1 Garden of Eatin' Chips printable
Stonyfield Yogurt Cups x4 (B1G1 Free) $2.38
Knudsen Sparkling Apple Juice $3.79
Used $1/1 Coupon
Kashi Cereal x2 $3.98 (Cereal Promo buy 4, get $4)
Used 2 $1/1 Kashi GoLean Crisp! Cereal Coupon (Vocalpoint)
= $42.95 OOP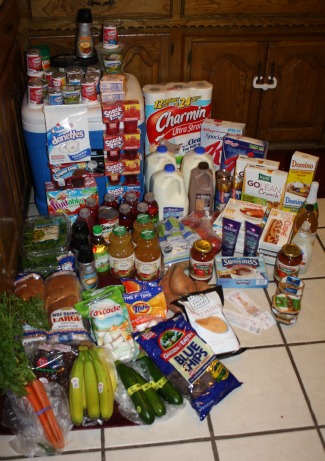 Everything else:
OOP $104.69
Total Savings $43.94
Highlights:
Country Crock Butter x2 $4.30, Earn $1 OYNO wyb 2
Used (2) 40¢/1 Country Crock Product printable
= 85¢ ea.
Charmin Toilet Tissue $6.99, (P&G x4, get $4 Promo)
Used $3/1 Kroger eCoupon
= $3.99
Plus, used $1/1 Charmin MegaRoll via Upromise Deposit to add to our college savings!
= $1.99 after promo and Upromise Deposit
Tide Stain Release DuoPacs x2 $11.98 (P&G x4, get $4 Promo)
Used $3/1 Tide Stain Release Coupon
Used $3/1 Kroger eCoupon
= $3.98, or $1.99 ea.
Kraft Parmesan Cheese $1.99 (Manager's Special)
When it is empty, I will use it for this.
Kroger matchups courtesy of Couponing 101.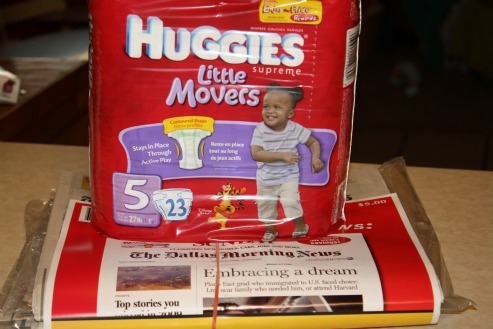 Abby and I also went to Walgreens to get diapers and a paper.
Total OOP $9.49
Total Value $15.99
Total Savings $6.50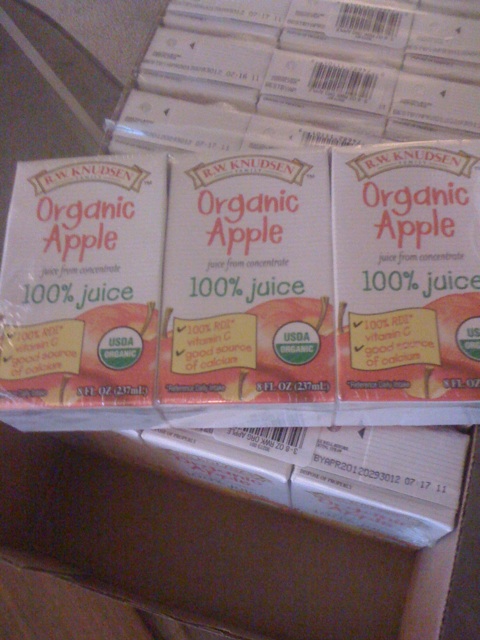 I also had our favorite organic R.W. Knudsen Juice Organic Apple Juice 8-Ounce (Pack of 27 Juice Boxes)
delivered from Amazon. I don't normally buy a lot of juice boxes, but these are perfect for travel!
Total OOP for week: $181.34