Small lifestyle changes around the home can add up to big savings. If you have committed to saving money this year, go beyond just clipping coupons and join me as I learn new frugal ways.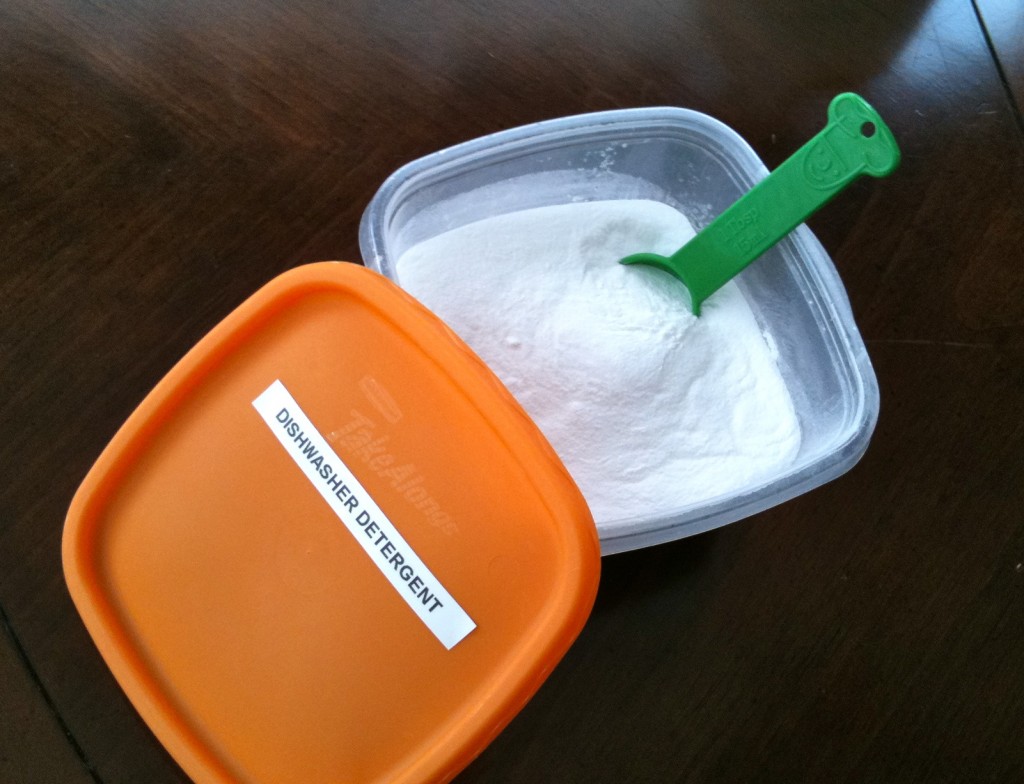 As I take further steps to reduce the toxins in our home, I am experimenting with several homemade recipes for cleaning supplies. I recently came across a very simple recipe for dishwasher detergent using items you likely have on hand. This is so easy and frugal!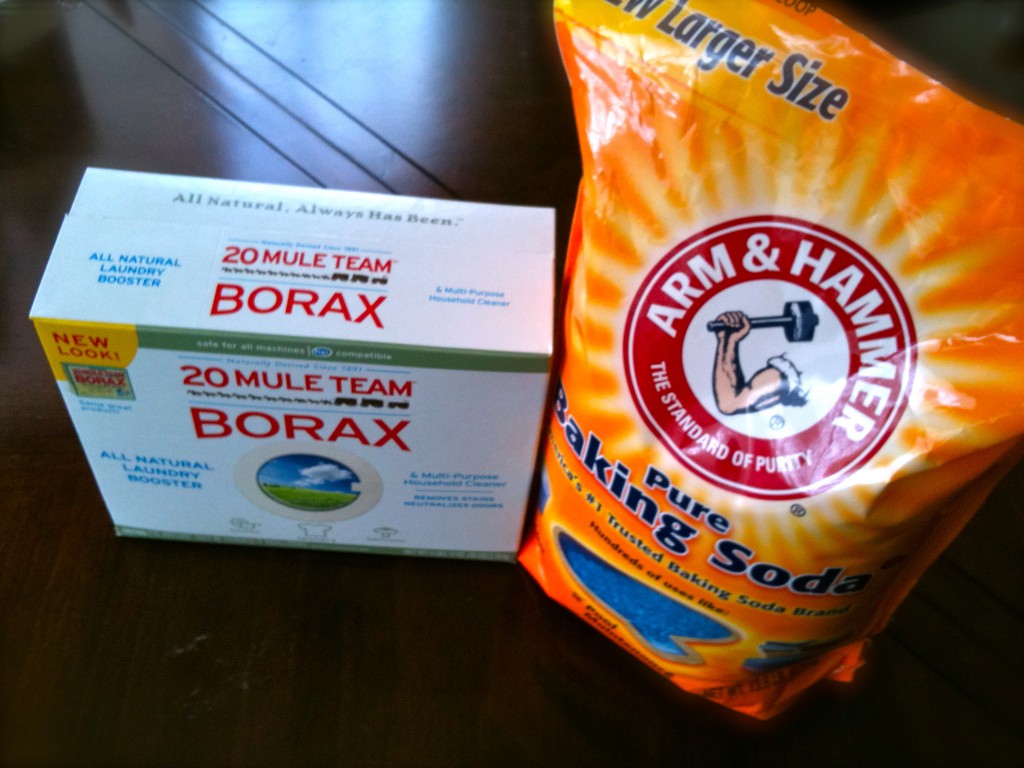 Ingredients:
Baking Soda (frugal favorite!)
Borax (all-natural household cleaner, available at many stores in the laundry aisle)
Mix together equal parts of each ingredient, store in a labeled container

Use just like a commercial powdered detergent, approximately 2 TBS per load.
That's it! Each load will cost you mere pennies.
A few observations about this method:
Practice good rinsing before loading, or use the "rinse and hold" feature on your dishwasher. This is not a problem in our home, since my husband is a stickler about rinsing well. Since this detergent is lacking many of the chemicals found in commercial cleaners, it may not be quite as effective. There is no fragrance left behind on your clean dishes. I did notice that stainless steel items looked streaky after washing, so consider doing those by hand.
With that said, this recipe makes a great "back up" in a pinch if you are out of detergent, and if you are not quite ready to give up your Cascade. 🙂 There are many natural detergent alternatives on the market, but they tend to be quite pricey.
Using a rinse aid is helpful as well. Instead of Jet-Dry, try another frugal favorite – plain white distilled vinegar.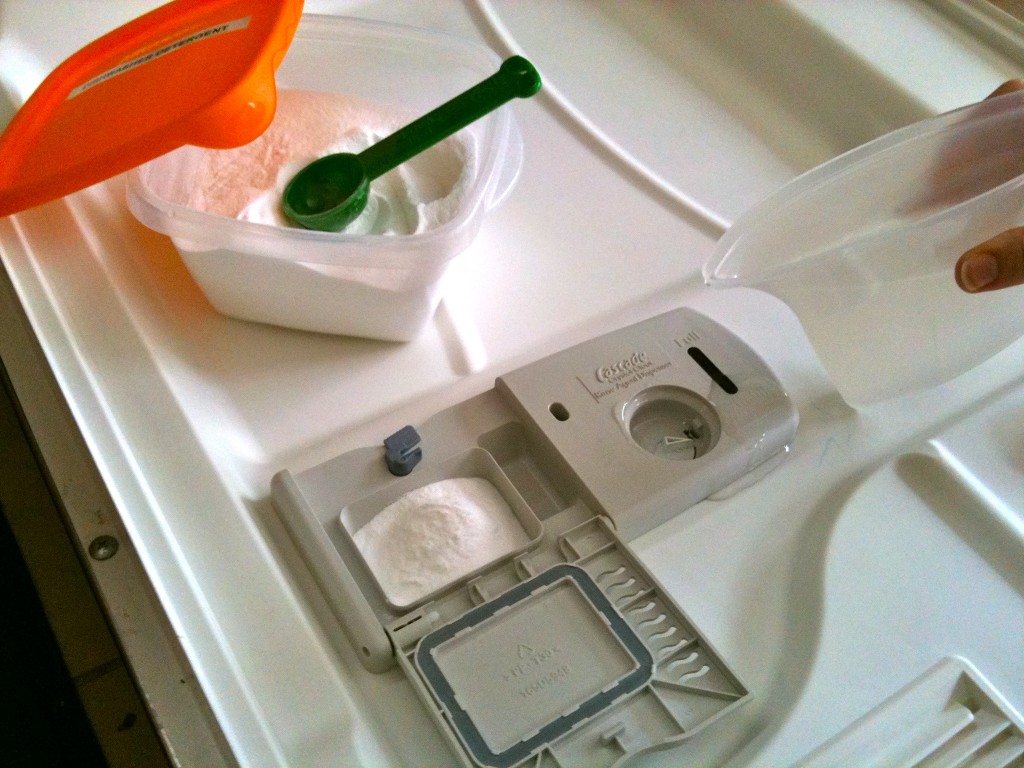 Do you have a homemade recipe for dishwasher detergent? I would love to hear it, or feel free to submit one as a guest post.