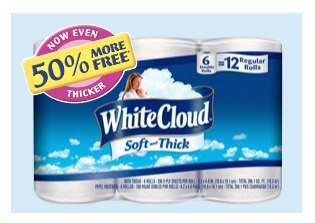 We have all seen the rising grocery prices. The cost of bread and produce is creeping up, along with the price of gas. Thankfully, there are frugal steps we can take to save in those areas. But… there's not much we can do to save on that familiar household essential – toilet paper!
Finding the best deals and stocking up, with coupons when possible, is the best course of action. Right now, you can head to Walmart to enjoy 50% more White Cloud Toilet Paper within their 4-packs. Get 6 rolls for the price of 4, which just got thicker, too. This makes each roll cost about 33 cents, a great stock up price on a must-have item.
All that toilet paper will do you no good if you are left stranded with an empty roll. Do any of these look familiar?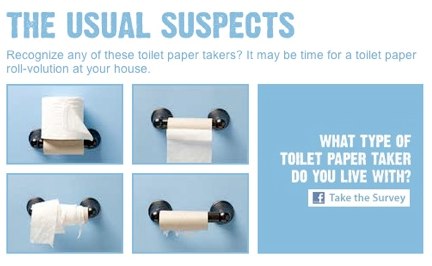 In our home with four kids and four toilets, each of these are a familiar scene. White Cloud just launched a Roll-Volution, inspired by those who are tired of being stranded without a square. Can you relate?
This got me thinking — I don't recall a time that I trained my children on how to properly change a roll of toilet paper. This is going to change this very week with tips from fellow White Cloud blogger Sarah of Get Buttoned Up. I am also go to show them my "roll-squeeze under technique" while I'm at it.
You too can join the Roll-Volution on Facebook for a chance to win one of the daily giveaways – a $25 Walmart Gift Card. That would buy a lot of toilet paper! Now if only that roll would change itself…
Disclosure: As a White Cloud Blogger, I am compensated for my time in creating this post. As always, all opinions are my own.