The following was reviewed by contributing writer, Amy.
I confess, I am a total Q-tip fan. I use a Q-tip every day to apply my eye makeup; nothing works better!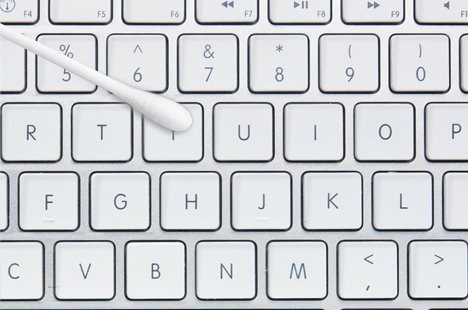 Have you seen all of the uses for Q-tips? The ideas are endless! Personally, our family uses Q-tips for painting projects with the girls, cleaning the screens on our cell phones, and getting in-between the crevices in our laptop keyboards.  Q-tips also help keep my wedding rings clean and shiny.
Q-tips are so versatile, and are a must-have for any household.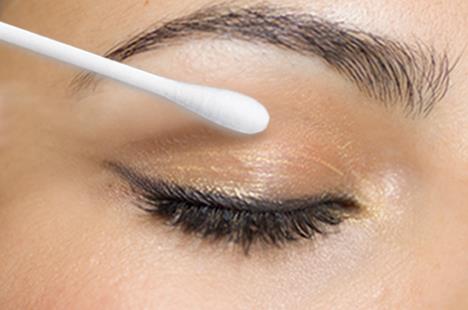 I was really excited to use the new Q-tips Precision Tips on my eyelids because sometimes, well, a regular Q-tip gets a little fuzzy. The Precision Tips held up great for applying my eyeliner!
Whether you choose to moisten a Q-tips® cotton swab with warm water to clean your child's outer ear, nose, folds of the neck or between toes, or clean around a scratch or scrape on a little one's knee with a Q-tips® Precision Tip™, these tools are soft, safe and gentle for every day use.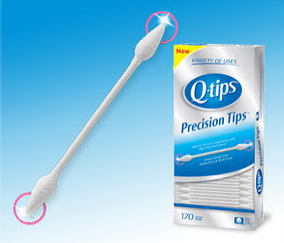 Through Thursday, 12/15, you can enter the Q-tips Tip-a-Thon! To participate, simply share the ways you use Q-tips cotton swabs or Q-tips Precision Tips, and you will be eligible for a chance to win a $100 gift card or a grand prize worth $1,000. See the Q-tip Facebook page for more details. But hurry, because this ends tomorrow… so submit that tip now!
And… one lucky Kingdom First Mom reader will win a Q-tips Gift Pack, including a $25 AMEX Gift Card, courtesy of Q-tips and RocketXL.
ONE reader will win a Q-tip Gift Pack + $25 AMEX Gift Card.
Enter to Win:
Leave a comment: What is your favorite way to use a Q-tip?
If you are reading via email or in a reader, please click through to the post to enter.
For up to (2) bonus entries:
Like the Q-tips and KingdomFirstMom pages on Facebook. If you're already a fan (thank you!) simply leave a comment.
This giveaway will end on Saturday (12/17) at 8 PM CST. The winner will be drawn at random, and notified via email.
Disclosure: I was provided with Q-tips cotton swabs® and information about the product by RocketXL. All opinions are 100% my own.
All photos can be found on the Q-tips Facebook page.