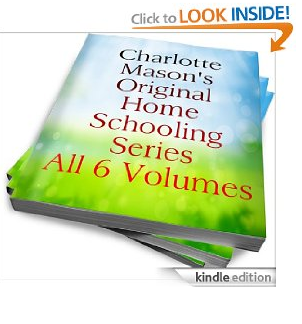 Hey homeschoolers! Right now you can get the 6-volume Kindle edition of Charlotte Mason's Original Homeschooling Series for only 99¢! This includes is a great deal, as it has a print list price of $58.95.
You will need to have a Kindle or download a free reading app to your tablet, smartphone, or computer to access this book.
As always, make sure you confirm the price is still 99¢ before you purchase this series. Amazon changes prices frequently and without warning.