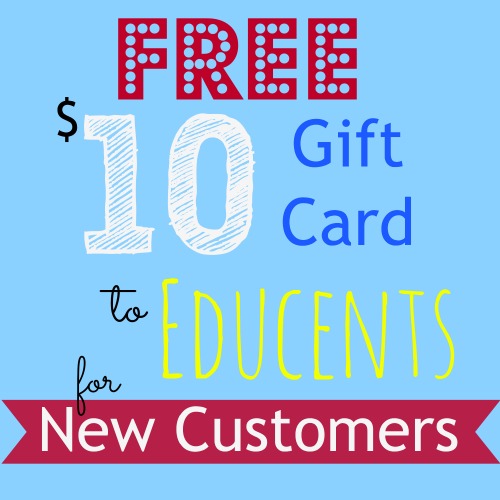 Score a $10 credit to Educents.com, a daily deal site for Educators! Join today for free, and you will receive $10 to spend on the site however you want. You will receive your code via email. Coupon expires in 6 months.
I love the Educents site because they offer tons of freebies and homeschool curriculum, games, workbooks, lessons, etc, many of which are really inexpensive. You can stretch a $10 credit pretty far on this site.
Sign up here and get your free $10 gift card today!