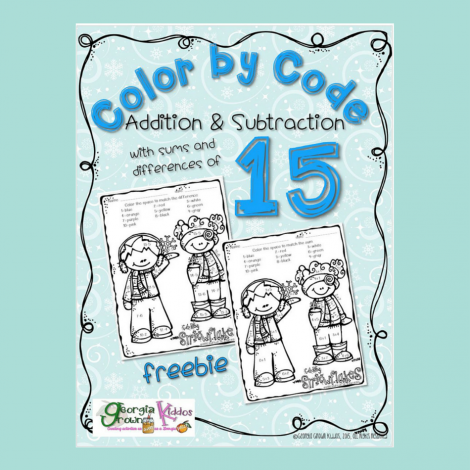 I love freebies! This one is great for extra practice, no matter what kind of school you have. Snow Kids Color by Code is a fun and colorful way for children to practice and apply skills for addition and subtraction. The equations have the sums and differences of up to 15.
Concepts covered: Addition, subsctration, following directions
Who is it for? Kinder through 1st Grade
Why buy? This is a great freebie to combine math with coloring fun.
What's included? Color by Code is a way for children to practice their addition and subtraction skills while coding the answers to match the picture colors.
The sums and differences equal up to 15, gearing these skill sheets towards kindergarteners and first grade academic levels.
Freebie offer expires 1/31/15.