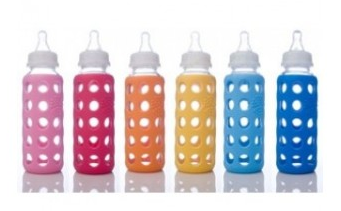 I have about three weeks left, and I am soooo ready for our son to make his arrival! I am also restocking our baby supplies, since it has been 4 years since we had a baby in the house! I was really happy to see this fantastic deal on Plum District today: Get $30 Worth of All-Natural, Organic Products from Ecomom.com for $15.
I have purchased BPA-free cups and bowls for our girls from ecomom.com before, and I am very pleased with their quality, stackability (is that a word?!?!), and especially the fact that they are safe for hot foods. I'm not into chemicals leaching into my kiddos' meals!
Even if you don't have a baby coming, ecomom.com has tons of great chemical-free products available. If you do happen to have a baby on the way, they carry cloth diapers, glass bottles, pregnancy and baby skin care items, eco-friendly disposable diapers, and so much more!
About ecomom.com: Founded on the principle that healthy choices are easy choices, ecomom.com is an e-commerce site committed to providing parents with solutions for raising their families. ecomom does the research every mom would do if she had the unlimited time and resources, and only provides the healthiest products to go in, on and around your family.
Deal details: Limited quantity available. Free shipping on all orders over $50. Voucher must be used in 1 transaction. 2 codes per household (1 per person one as gift). 1 use per code. 1 code per order. Voucher does not hold any remaining balance after use. May not be combined with any other promotion. May not be used towards tax and/or shipping. May not be used to purchase gift certificates or grovia. Voucher expires 12/31/12.
Get $30 Worth of All-Natural, Organic Products from Ecomom.com for $15:
Sign up for a free Plum District account, or log in.
Click the "Everywhere" tab, and choose $15 for $30 Worth of All-Natural, Organic Products at Ecomom.com.
Check out.
After checkout, you will receive a voucher number in your email. Use this voucher code on the Ecomom website.