Happy Saturday! Keep reading to see what caught my eye this week, and what we've been up to!
11 years ago
Links I Love
:: Homeschool ::
6 Homeschooling Misconceptions Erased || Simple Homeschool
:: Home ::
How to Make Your House Smell Amazing || My Blessed Life
How Many Clothes Do Kids Really Need? || Keeper of the Home
:: Travel ::
Money-Saving Tips for Family Road Trips || Simple Mom
9 Healthy & Budget-Friendly Road Trip Snacks || Unsophisticook
What I'm Reading
I am still working on both Charlotte Mason's Original Homeschooling Series and The Well-Trained Mind.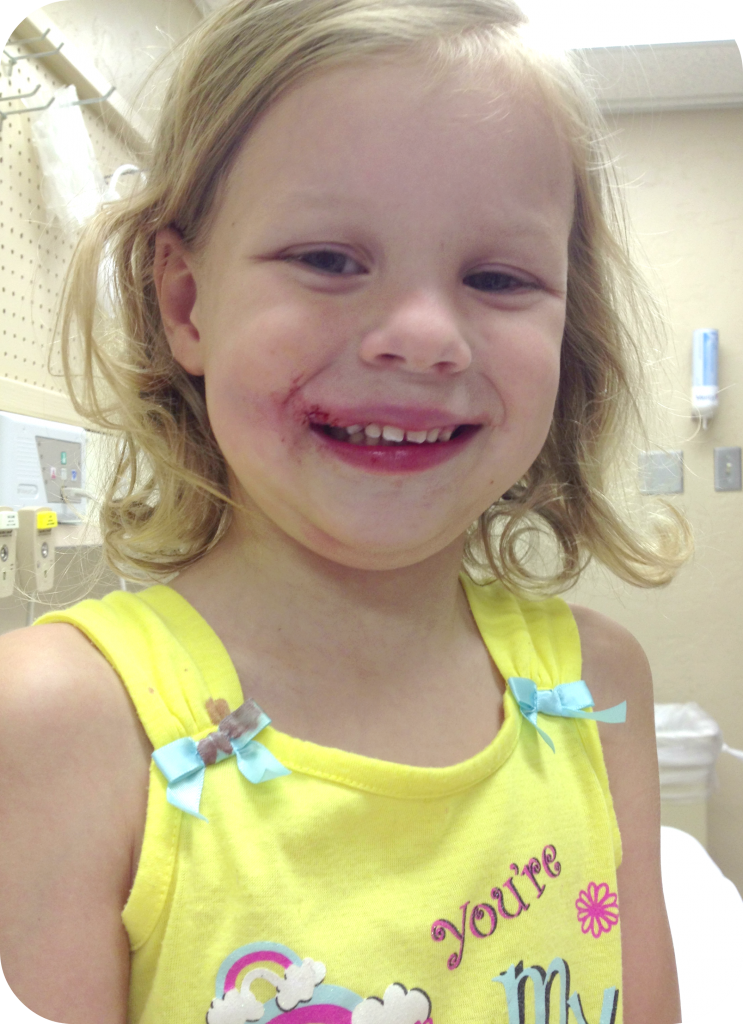 All smiles after her stitches
Our Week
We had a pretty scary Friday night when Meleah ended up in the ER getting stitches. Today, her bruise is almost gone, there is no swelling, and some of her stitches have completely dissolved. We are so thankful that her lip was the only thing damaged.
I shared with you earlier this week how our Tuesday went. That's just a typical day here at our house!
I neglected to get the Retail/Restaurant coupons posted yesterday, as Cam and I were at a Classical Conversations practicum all day. By the time I got home, I was worn out, and all we did was watch the Teen Beach Movie on Disney and go to bed.
In a sudden change of events, Cam only woke up twice last night, once at 1:30 am and once at 5:30 am (which I don't really consider as nighttime). I've probably jinxed myself by telling you all this, but we did something new with him last night, and if it works on a consistent basis, I'm going to share it with you.
Today (Saturday) is my 11th wedding anniversary. Last year, I wrote a little something about it, and most of it still rings true today… minus the "boy baking" (he's obviously here), and adding another year to everything else. Ha!
Coming Up
Next week, our family will be at Falls Creek church camp. That's always a fun and interesting time, as you never know what is going to happen when you take 100 teenagers somewhere! I'll also be sharing my love for the MobyGo baby carrier. When I say it has been a lifesaver, I truly mean it!
Have a great weekend!