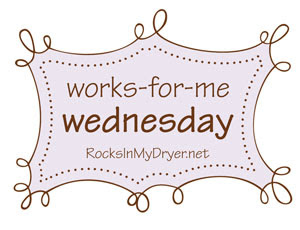 Shannon is brilliant. Thank to this week's WFMW, we can all be inspired with enough activities for our kiddos over the next 5 summers!
This came just in time for our family… because yesterday my husband did the unthinkable. HE CANCELED THE CABLE! (gasp)
Yes, I supported this decision. For the sake of frugality? Partly, yes. But mainly to reduce the media's grip on my childrens' hearts.
So, here is my "Mom, I'm bored" solution:
My second grader, oops, I mean 3rd grader has been known to use that nasty "B" word. Somehow, she learned to cook, although I am not sure where she has been getting the private lessons. Cooking is my first line of defense when I hear that word.
Give Sara a mixing bowl, and a stove, and she can happily entertain herself for hours! This morning the whole family enjoyed some delicious whole wheat pancakes.
This afternoon, we were inspired by Amy to whip up some fresh muffins for our new neighbors. Actually, Sara did all the work. She proudly took the basket next door, where it was warmly received.
Here is the finished product: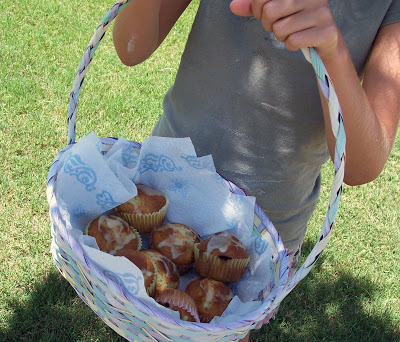 I always keep baking ingredients on hand, just for those emergencies. Hmmm… wonder what she'll make for dinner tonight?
For more tips on keeping your kids happy and busy this summer, visit Rocks In My Dryer.

To see my previous WFMW posts, go here!