Christmas is over, and it is officially a NEW year. I don't know about you, but I went nuts shopping some of the after-Christmas sales and snagged super-cheap wrapping paper. I was really excited until I got home and needed a place to store it for the next year. (Oops!)
Luckily, the last time I was at Sam's Club, I snagged an empty wine box from one of the bins of boxes. Frugality to the rescue! (When I saw the box, I just knew I would fine some use for it… and yay! I have!)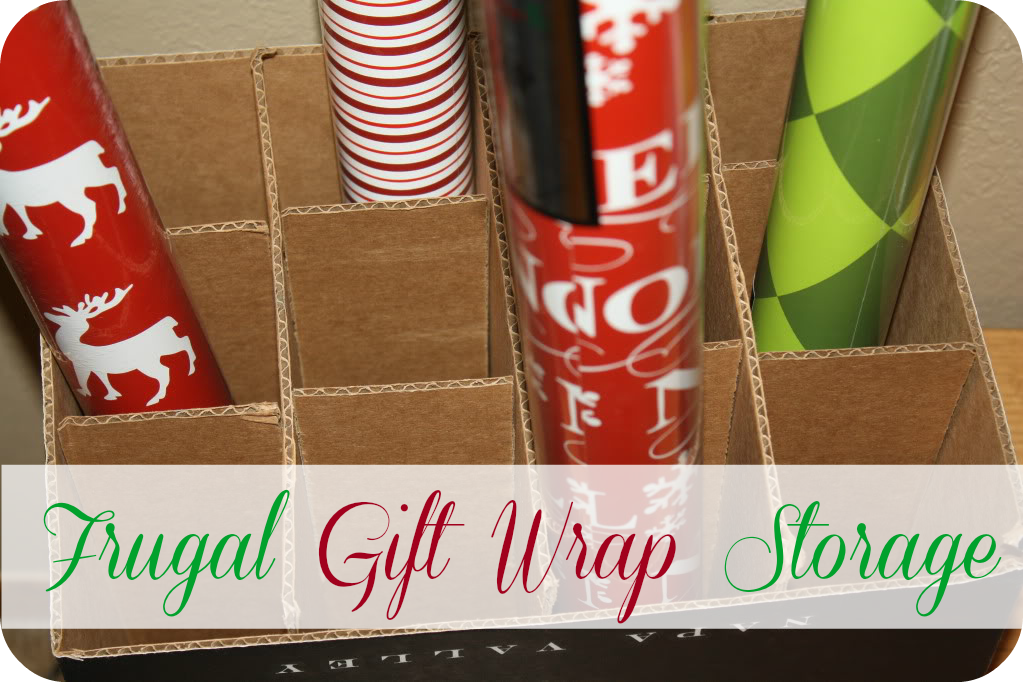 I have always wanted a wrapping paper storage container, but I was not about to pay $20 for one (or any amount, really!). The wine box is perfect, because it keeps them neatly separated, AND is really sturdy. It fits perfectly in any closet or any small space, because it measures about 10″ x 14″.
I store my wrapping paper in my closet, so I'm not going to make the box "pretty" right now. But, if you keep your paper where it will be seen, you can cover the box with scrapbooking paper, material, whatever. I will cover it one day just to make it cute, but for now, it is just a wine box (that cost me nothing!).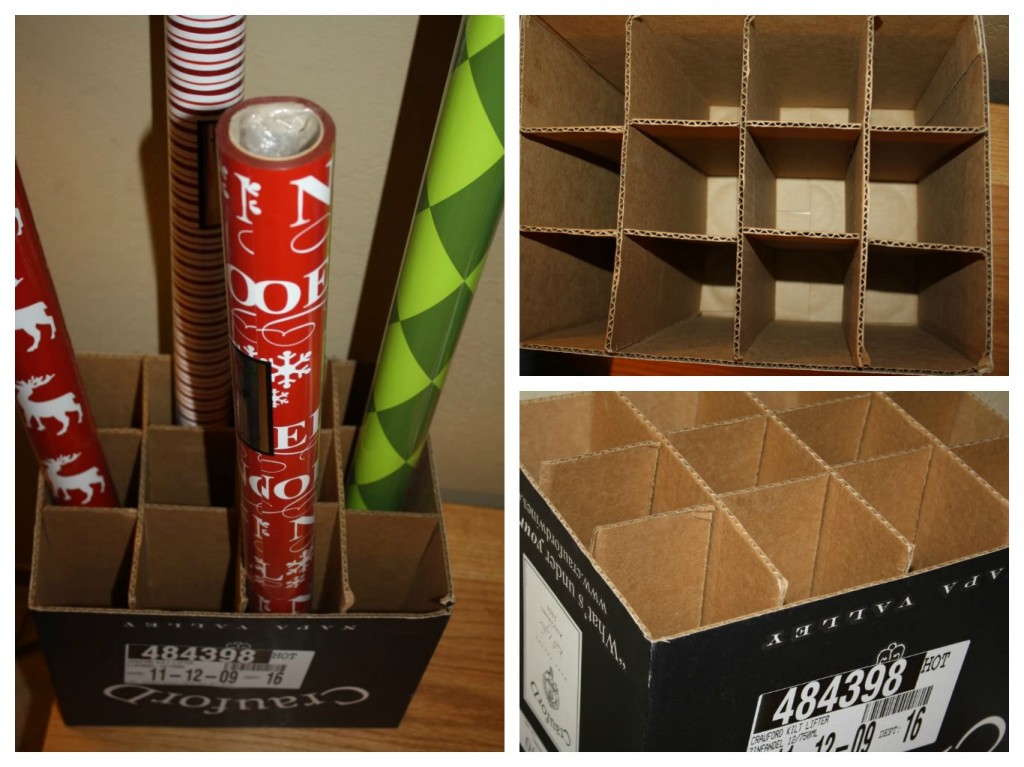 If you do not have a warehouse club near you, and you would like to have your own wrapping-paper-wine-box, (and you don't drink wine by the case!), check out a local grocer or store to see if they have an empty wine box, or have them save you one.
This post is linked to Frugal Fridays at Life As Mom and Thrifty Thursdays at My Coupon Teacher

What other items would you store in a wine box?