I have a new favorite book! Would you like to know what it is? My sweet girl Abby Grace likes it, too. In fact, she looks forward to reading in it every day.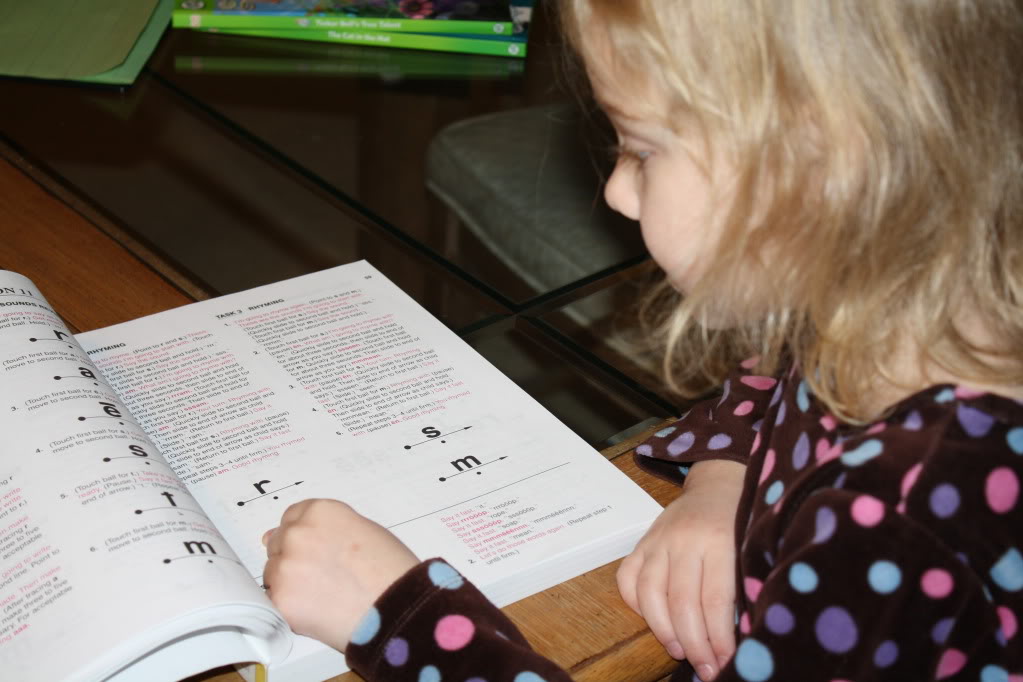 Teach Your Child to Read in 100 Easy Lessons.
When Rachel told me about this book, and how successful it had been teaching her daughter to read, I was both excited and a bit skeptical. Excited because it had worked so well for someone else (and whose opinion I valued), skeptical because I wondered if it would really work for me.
Other methods I had tried, were not going so well. With my background in education, I assumed I knew just how to teach Abby how to read. I might have been wrong.
She just wasn't getting it, and we both ended up frustrated.
One day, I was on Twitter and got to chatting with Rachel, and she told me her secret… this book!
I immediately ordered the book, and we started A on it at the beginning of our homeschool semester. I can honestly say this book is fantastic! It is thrilling to watch you child learn to read, and know you are part of that learning.
What I love:
The book is easy to use and understand.
The directions are specific: the book tells YOU exactly what to say and do (it's color-coded!), and what your child should be saying and doing.
The book is encouraging, and shows you how to redirect when your child says something incorrectly.
The lessons are only about 10-15 minutes long.
Your child learns writing skills as they read (or can brush up on them).
Abby sometimes looks ahead in the book and gets so excited when she sees a new word… and can read it without help.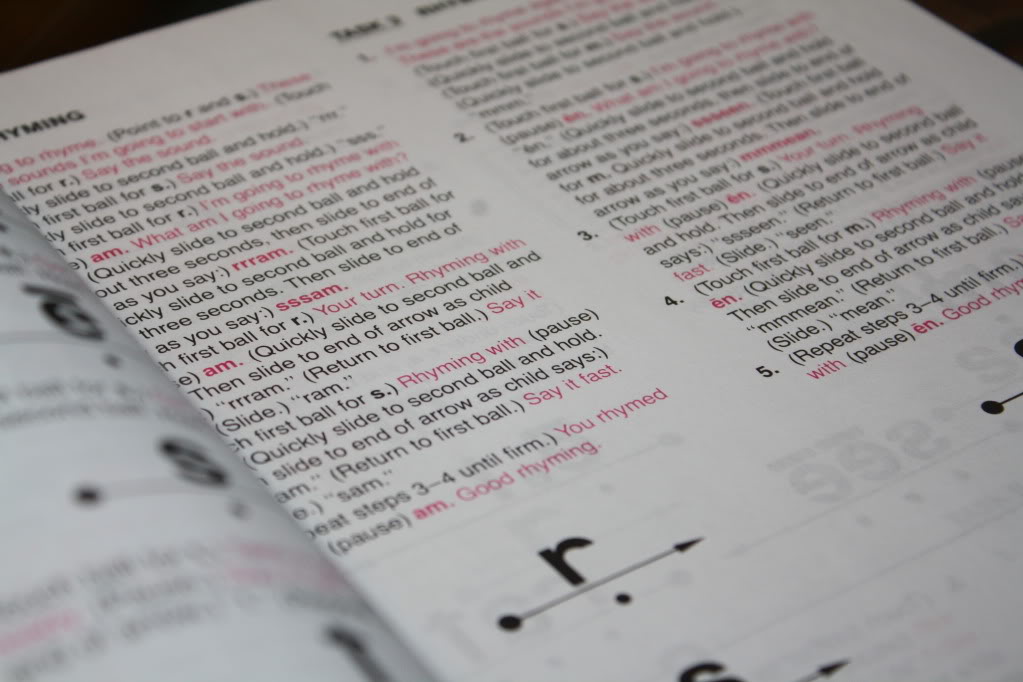 If you are planning to homeschool your child, I recommend Teach Your Child to Read in 100 Easy Lessons to teach and enhance his or her (and yours!) reading experience.
This post is linked to Works for Me Wednesday and Thirsty Thursday

This post contains affiliate links. The words in this post are my thoughts and opinions, and are in no way effected by the affiliate links included in it.