Earlier this year, I attended the Homeschool Moms' Winter Summit for the first time, and I absolutely loved it. I have tickets for 2016, and I'm hoping Baby waits to make his appearance until after. Ha!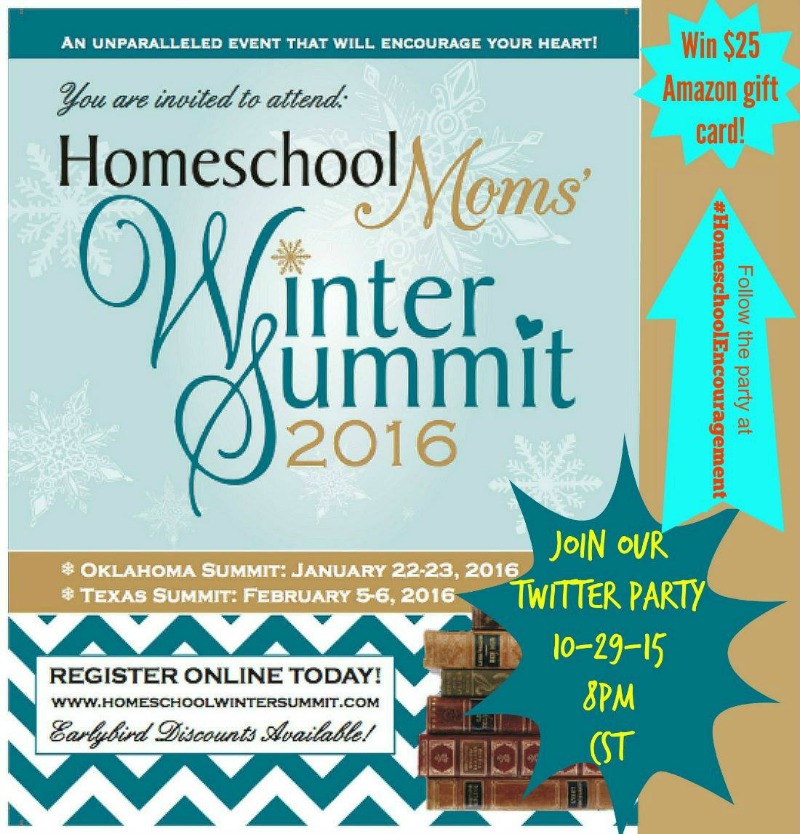 Tonight at 8:00pm CST the Homeschool Moms' Winter Summit ladies will be having a Twitter party with the hashtag #HomeschoolEncouragement. We will be discussing how to overcome discouragement, where to find support, how to stay energized, and more! And… SOMEONE who participates will win a $25 Amazon gift card!
As a reminder, the discounted price of $89 registration for either Summit will end in TWO days, so if this interest you, be sure to show up for the Twitter party and check out this post on Smockity Frocks for all the details.

Don't forget… 8:00 pm TONIGHT for the Twitter party! Follow along at #HomeschoolEncouragement!