The pumpkins are taking over.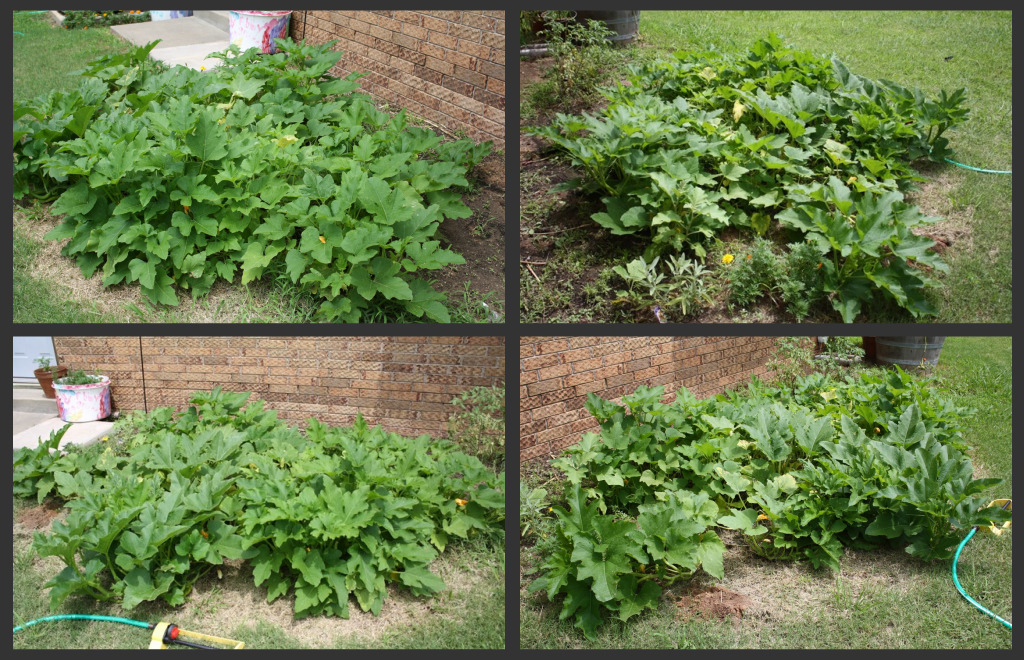 If these plants are any indication, I will be up to my ears in pumpkins this fall.
My tomatoes have not quite recovered from their severe lack of water earlier this summer, but a few are trying to survive.
My basil and sage are doing quite well. I haven't killed either of them yet.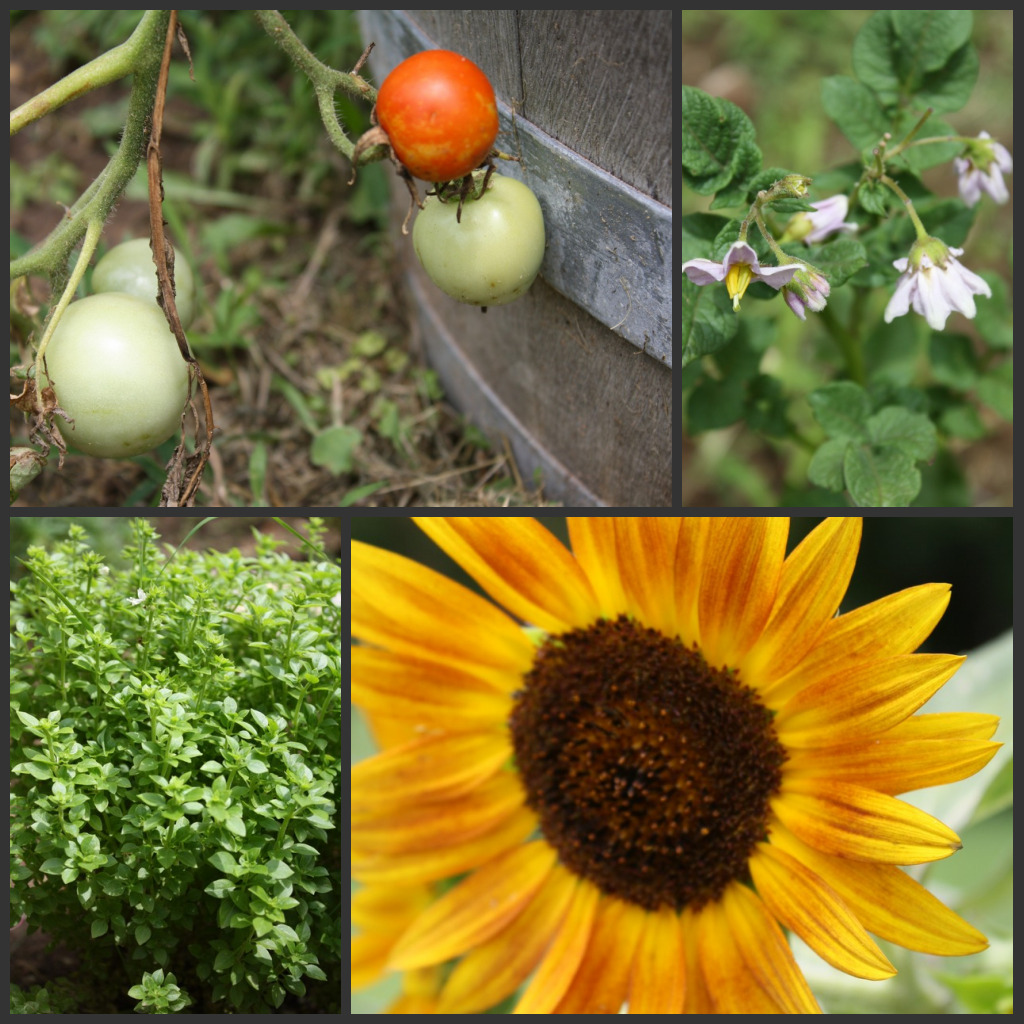 And check out these beauties that were peaking out from the dirt this afternoon.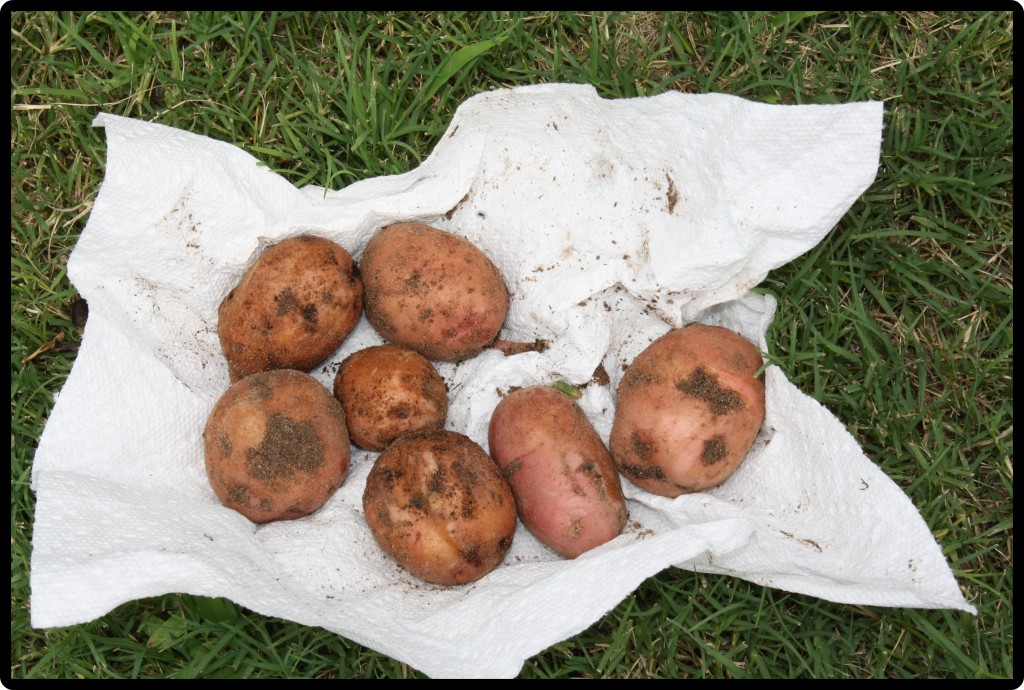 How is your garden faring in this awful heat?