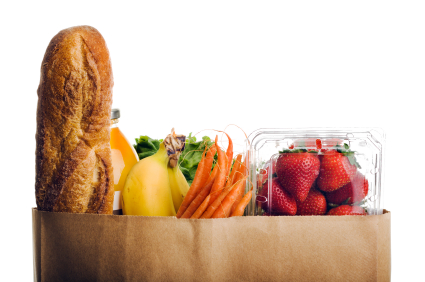 Growing up in Southern California, I never gave much thought to the cost of groceries. The cost of living was obviously high, but I had no comparison. We shopped liberally at Trader Joes, enjoying plenty of fresh produce and seafood. When our family moved to Texas in 2006, I had an epiphany.
I will never forget wandering into our huge Kroger for the first time and being absolutely in awe of the selection and prices. Under $2.00 for a loaf of bread? Milk for about the same? Grocery shopping suddenly got a whole lot more interesting. I quickly realized that produce was actually more expensive and less available, but the lower cost of living on basically everything else made up for that.
Texans definitely have an advantage when it comes to eating well for less. The challenge we face is making wise choices. Here in the DFW Metroplex, we have an overabundance of shopping venues. Everything's bigger, right?
Within a few miles of our home, I can choose to shop at a multitude of stores to feed my family. Kroger, Albertson's, Tom Thumb, Aldi, Super Target, Central Market, Sprouts and Costco, Sam's Club and Walmart Supercenter are all competing for my business. The deals are plentiful and coupon use is generally welcomed.
Knowing all this, it may surprise you to learn that my family was overspending big time on groceries just a few years ago and our debt was creeping up. Once we finally sat down to examine our finances I realized we were spending more money on groceries than ever before.
How does one go from a modest Southern California grocery budget to a Texas-sized disaster?
It all came down to a lifestyle shift. Without my beloved beach and year-round outdoor weather conditions, shopping had become my new past-time. If I was bored and it was too hot to go outside, the air-conditioned aisles of Super Target always welcomed me, complete with a cold drink from Starbucks. Shopping for groceries among cute clothes and home decor are a dangerous combination without some serious impulse control!
Thankfully, I developed that control and gave up my shopping hobby. I learned to use shop intentionally and use coupons, and before long, we climbed our way out of credit card debt. If you want to change your shopping habits read my Top 10 Basic Grocery Shopping Rules for tips.
My shopping habits look a bit different today. I still use coupons, but my main goal is to feed my family well. We also eat mostly gluten-free, which can present a challenge. This does mean I shop at multiple stores, but the key here is choosing wisely. Too many choices and deals can derail the best of intentions.

Here is how I save money on food, in Texas:
1. Shop at more than one store

With the vast selection of grocery venues I see each day, choosing where to shop is not always easy. I typically hit the amAYzing new Kroger near our house (pictured below), Sprouts for fresh produce and Walmart for basics when I am short on time. Finding every hot deal at every store is just not worth my time or sanity.
By shopping at just two or three stores, I know their layouts well, I am familiar with their coupon policies and I am not tempted to explore for the sake of browsing. This keeps my impulses in check and my budget happy.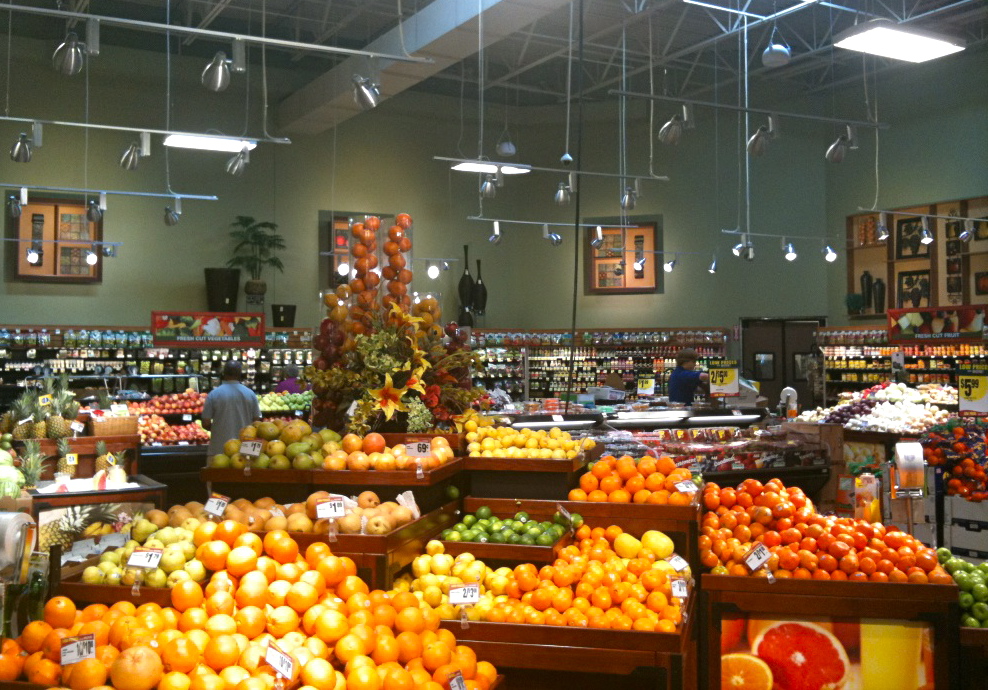 2. Manager's specials
Finding a hot deal on a manager's special is always a treat. These unexpected items are usually expiring soon, but if you take care to freeze or preserve them they can supplement your meals quite nicely. I often find organics marked down since they are not as popular, but they end up being cheaper than their non-organic counterparts.
3. Limit convenience foods
Most shoppers LOVE their boxed and frozen fare. I am a bit of an anomaly. There is no soda or Velveeta in my cart! I purposely shop the perimeter of the store for meats, dairy and produce with a few conveniences (bread, cereal) thrown in. This forces me to cook from scratch and menu plan whether I feel like it or not. You can even find coupons for healthier options.
4. Buy in bulk
I used to be staunchly opposed to warehouse stores and buying in bulk, since a coupon combined with a great sale is often cheaper. But then we became a family of six, and Costco won my heart. I stock up on beans, rice, olive oil, salt and other essentials for the pantry. Costco also has a pretty fantastic selection of organics which I appreciate. Azure Standard now rounds out my bulk purchases, most recently including a 25 pound bag of organic carrots. Carrot cake, anyone?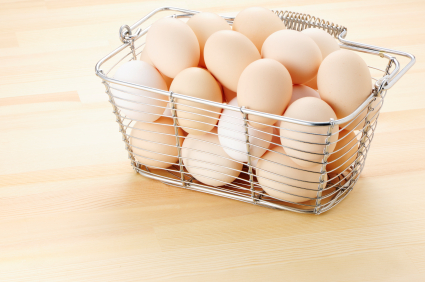 5. Shop local
This is an option I have only begun to explore recently on our journey towards better health. With the abundance of stores in my suburban area, it is easy for local farmers to go unnoticed. But it turns out that finding fresh local produce, eggs, meat, and even dairy is quite achievable! This is Texas, after all, land of many wide open fields and roaming cattle. You just have to know where to look: LocalHarvest.org
We now regularly enjoy farm fresh eggs and dairy in our diet, direct from the farmers. While we do pay a premium for these items, I do save in other areas to make room in our budget. I believe it is important to support local small businesses when possible.
Perhaps someday we will see a Trader Joes here in Texas. Until then, the strategies above are helping my family eat well. Beyond food, playing the drugstore game helps us save on toiletries and hygiene essentials. Be sure to check out my weekly $5 Challenges if you are new to drugstore shopping.
Are you a Texan? How do you save at the grocery store?