Valentine's Day is my least-favorite holiday. I hate the commercialism. I hate hearts. And other than daisies, I hate flowers. Poor Shane made the mistake of getting me a heart-shaped necklace one year, and I have since given it to my girls.
I am just not a hearts-candy-flowers-type person.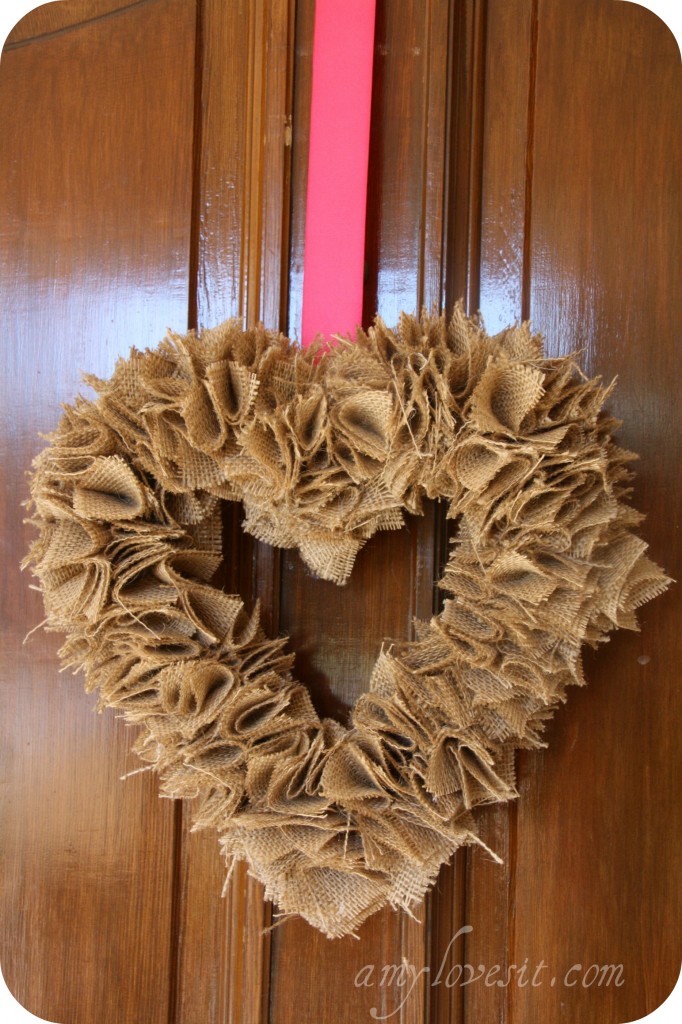 So when I saw this gorgeous burlap heart wreath that Myra made, I was shocked that I wanted one. And not only did I want it, I wanted to make it. But I don't like hearts, I told myself as I made my Hobby Lobby list.
Ahem.
The heart-love continued when Myra decided to post these beautiful satin hearts.
Be still my… heart.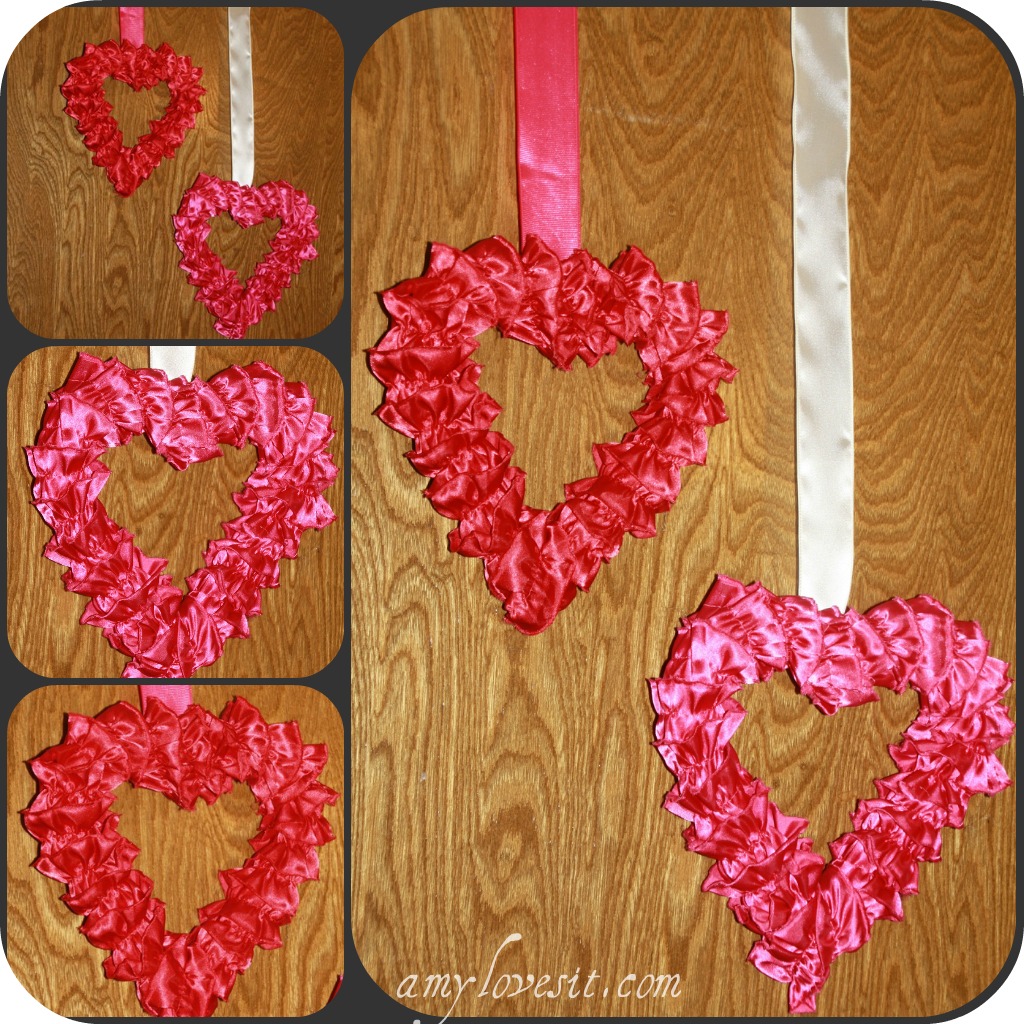 So, not only had I fallen in love with a burlap heart, but I had to also go crazy over satin ones as well.
Believe it or not, my home is now graced with the presence of not one, not two, but THREE hearts. I have never decorated for Valentine's Day, and now it looks like it exploded in my living room.
In fact, I love these hearts so much, I'm not ready to take them down!
For more on how to make these beautiful wreaths, check out My Blessed Life's Burlap Valentine Wreath Tutorial and Ruffled Satin Valentine Heart Tutorial.
Oh, and before you think I'm the worst mom ever for being such a Valentine's grinch, I do let the girls make Valentine's cards for their grandparents. And my sweet hubby and girls usually makes a nice meal and decorates the table with candles for me. So, I'm not a total grinch 😉