We are continuing to declutter and organize several rooms in our home. And yes, I am just now updating from last week. Oops!
Last Wednesday, we hit on toys and school supplies.
A few weeks ago, the girls and I spent about 6 hours pulling out every toy, tossing the broken ones, organizing the "loves" (toys we love, and play with a lot), and bagging up many of the "likes" or those toys that aren't really played with. Some of the "likes" went to my mom's house, where they will actually be played with, and others have been set aside for a garage sale in October. As I mentioned on Tuesday, I forgot to take a "before" picture of the girls' room and closet. I was so intent on decluttering, taking a picture completely slipped my mind.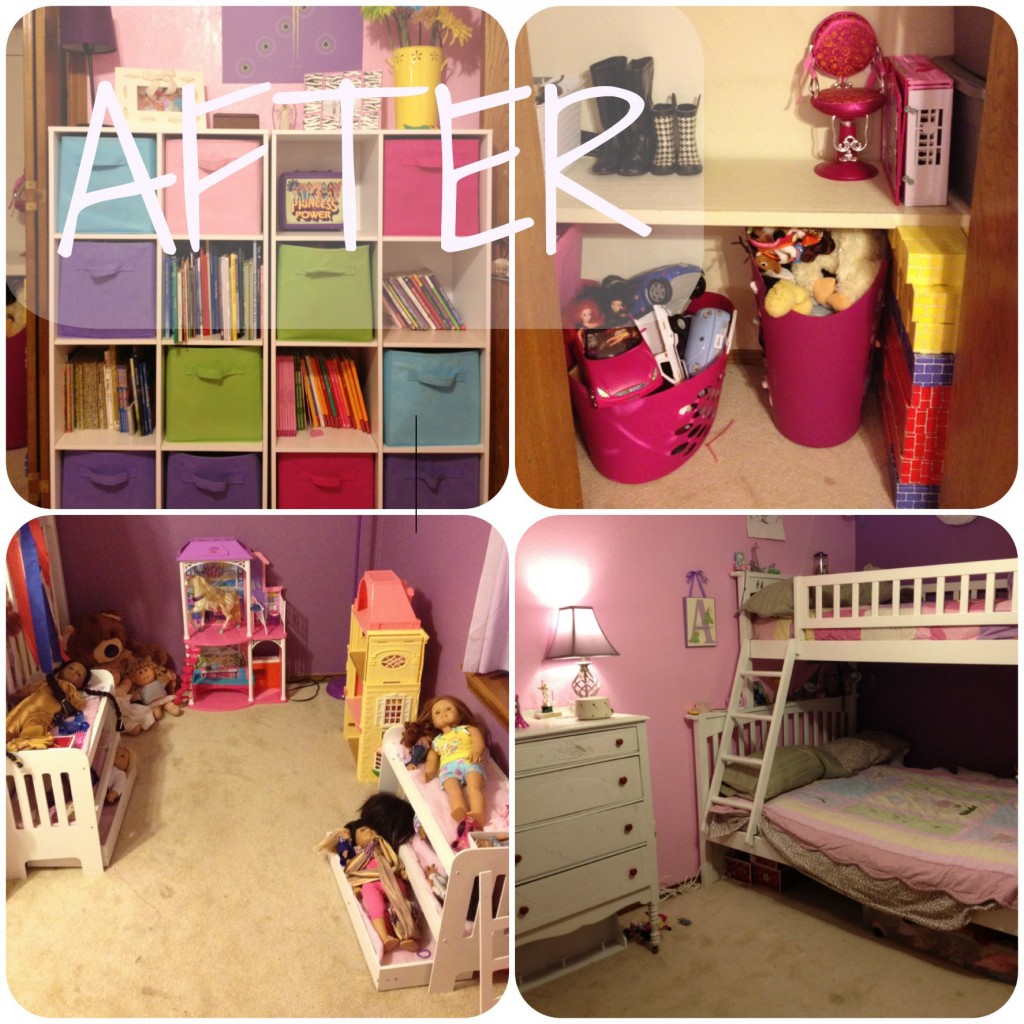 You can see our office/homeschool room here. This is also something I did a few weeks ago, because we were ending our July break, and I needed the room to be ready for school.
Again, with the girls' bathroom, I forgot to take "before" pictures. But trust me, when I say their cabinet was out of control.
And yes, I hope to keep the sink area free of everything except a towel and soap. That area tends to pile up way too quickly, so hopefully, removing everything from it will keep it clutter-free.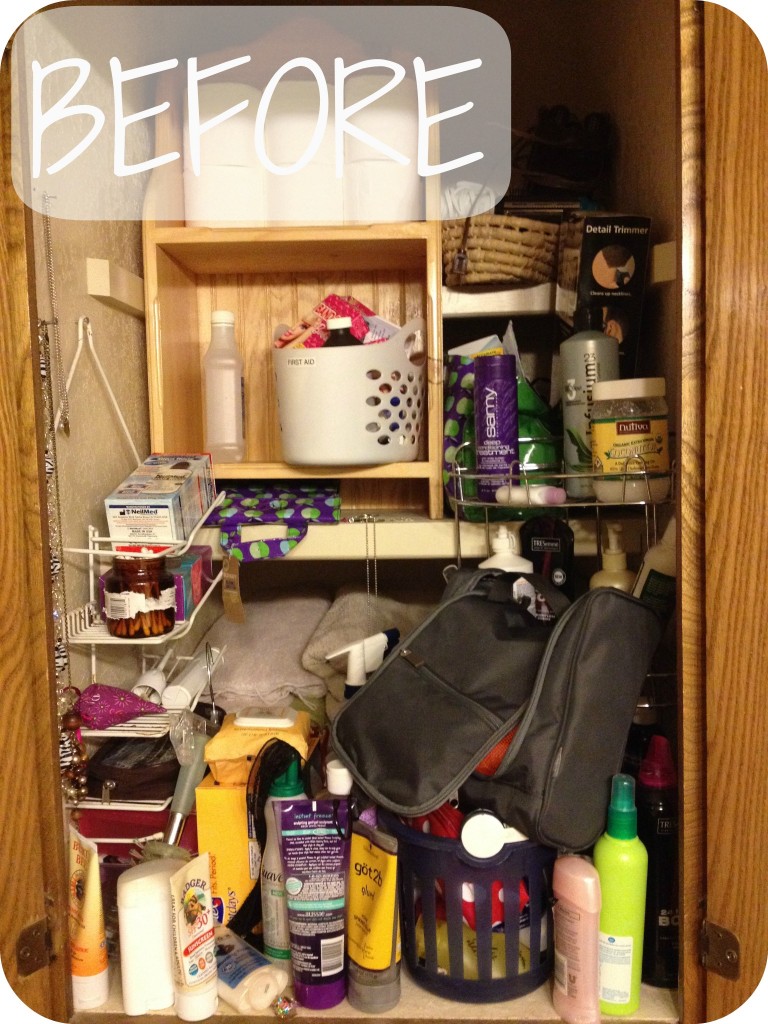 On Saturday, I tackled our master bathroom cabinet, which tends to pile up after a very busy, on-the-go summer. I also scaled down our towels to about 2 per person, plus a few extras for guests. I am also keeping a few older towels in the garage for any major cleanups or spills that happen.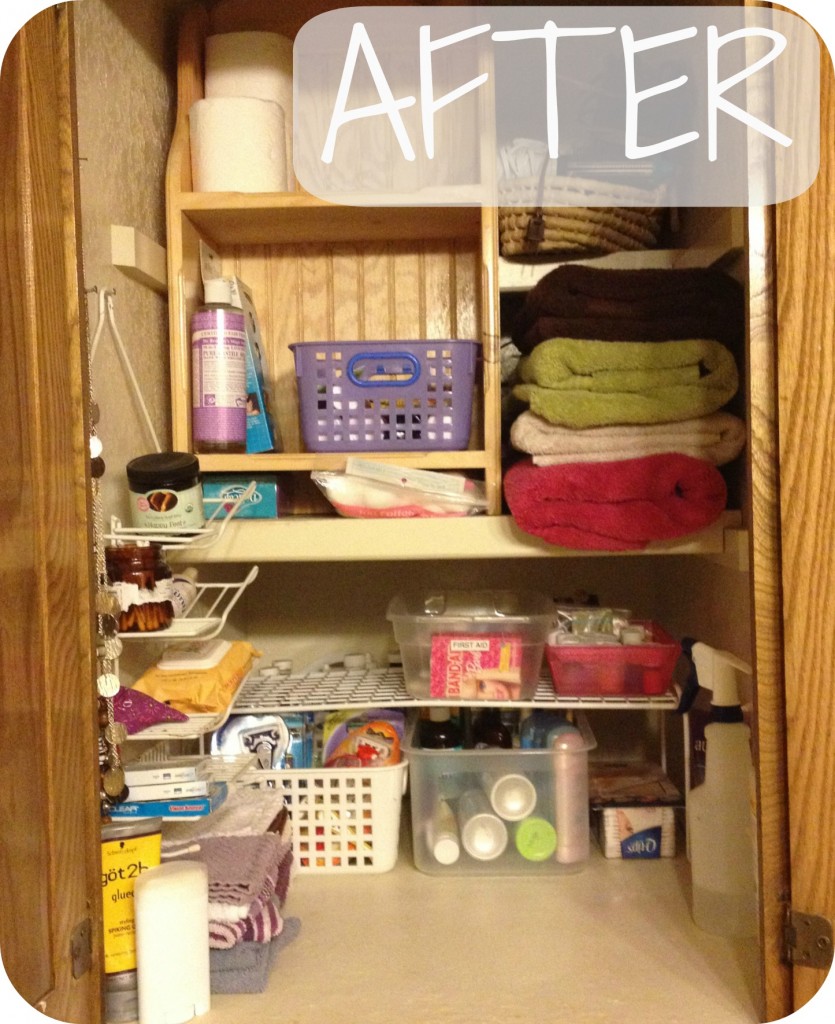 I moved a few things to an empty cabinet under the sink, so now we have a "travel" basket full of products and bags that we use when we travel.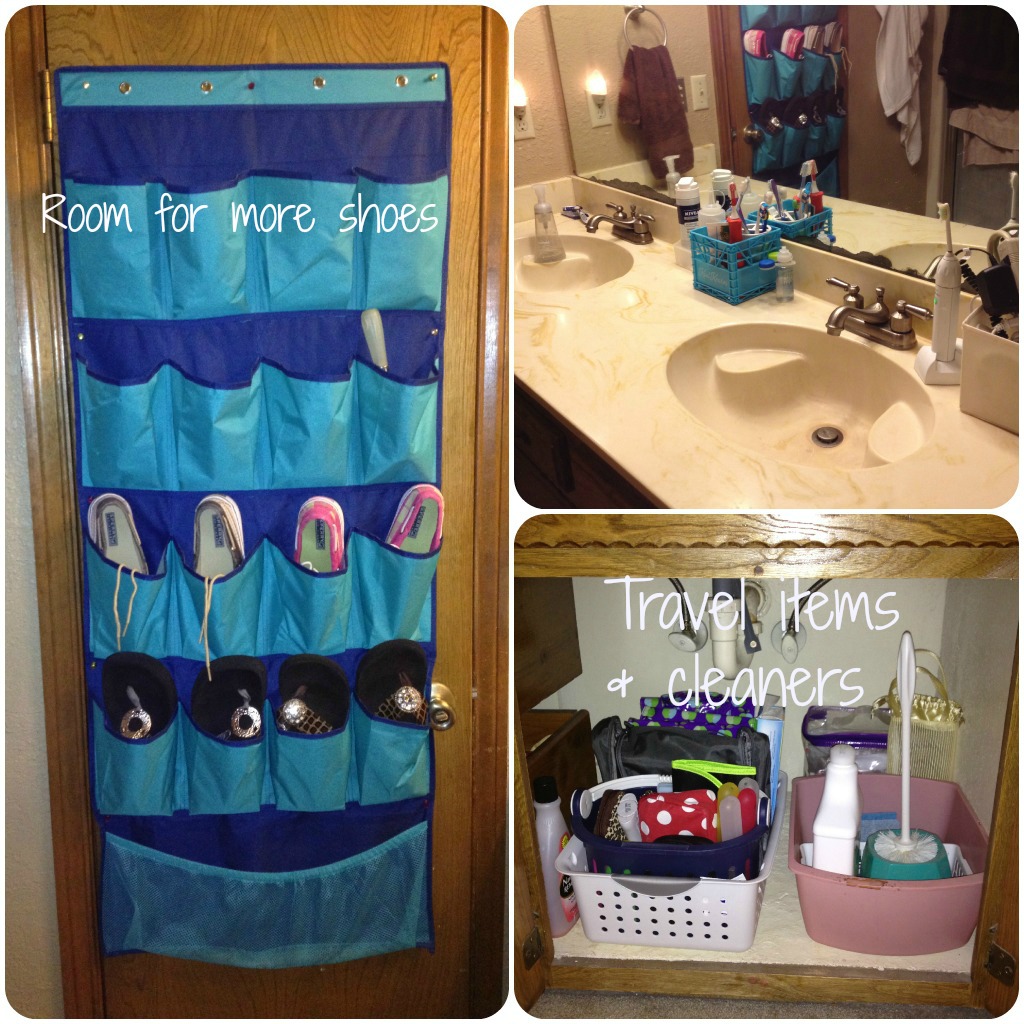 Our bedroom, family closet, arts-and-crafts closet (located in the living room) and one drawer in our tv stand (that is piled with coloring books!) are the only things remaining to declutter and organize. Our bedroom actually doesn't need much, it just has piles of clothing that need to be put in the family closet once it is finished. Also, my vanity drawers could use a good rearranging. Other than that, our bedroom is well in order, so there isn't much to do there. The art closet… well, I've let it get WAY out of control, but it should not take long to straighten up.