A spectacular Mother's Day brunch with friends at Disney. What could be better?
After brunch, it was time to pack up and move to the Art of Animation hotel so we could stay another day. Disney took care of EVERYTHING for us, as all we had to do was drop off our luggage at the front desk. They moved it for us so we could go play! Disney is SO awesome, y'all, and I'm not just talking about the park. They are SO accommodating and helpful. Customer service is a big thing to me, and they delivered above and beyond my expectations!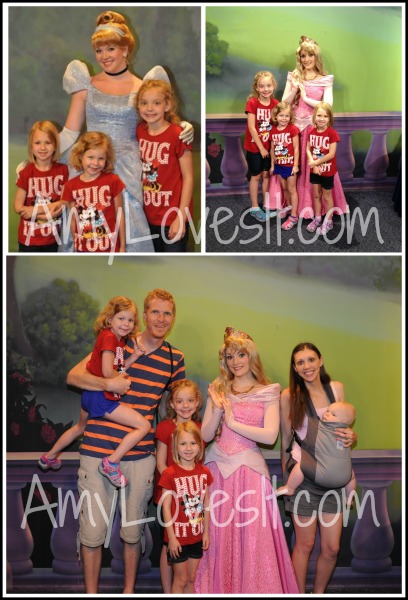 We spent another fun day in the Magic Kingdom, and right as we were leaving (at about 10:30 that night!), we scooted in to see the princesses. We hadn't managed to meet any yet, and I was really hoping Aurora would be one of the princesses there. I'm a nerd, ok?
The girls were THRILLED to see the three princesses were Aurora, Rapunzel and Cinderella. All of these are favorites in our home, and I may or may not have been giddy to meet Aurora.
What a fantastic way to end our amazing trip to Disney!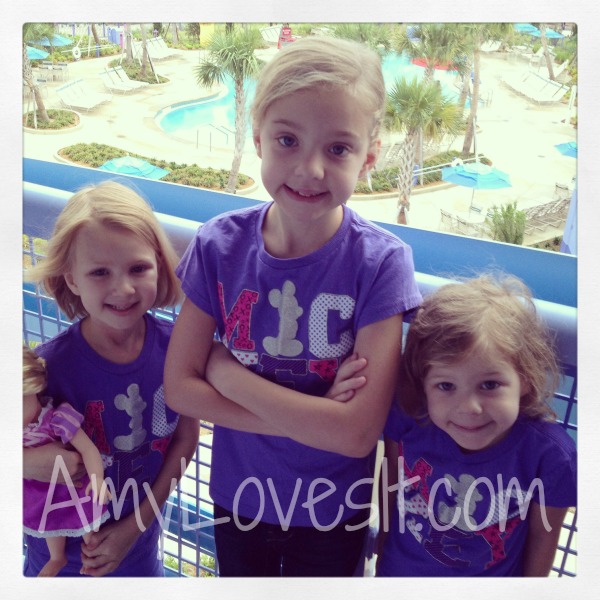 After meeting the princesses, we climbed on a bus and headed back to our hotel for our last sleep before the flight home. We were exhausted, but pleasantly so. I truly hope we can return when Cam is old enough to have a fun time!