I love making and giving homemade gifts for Christmas.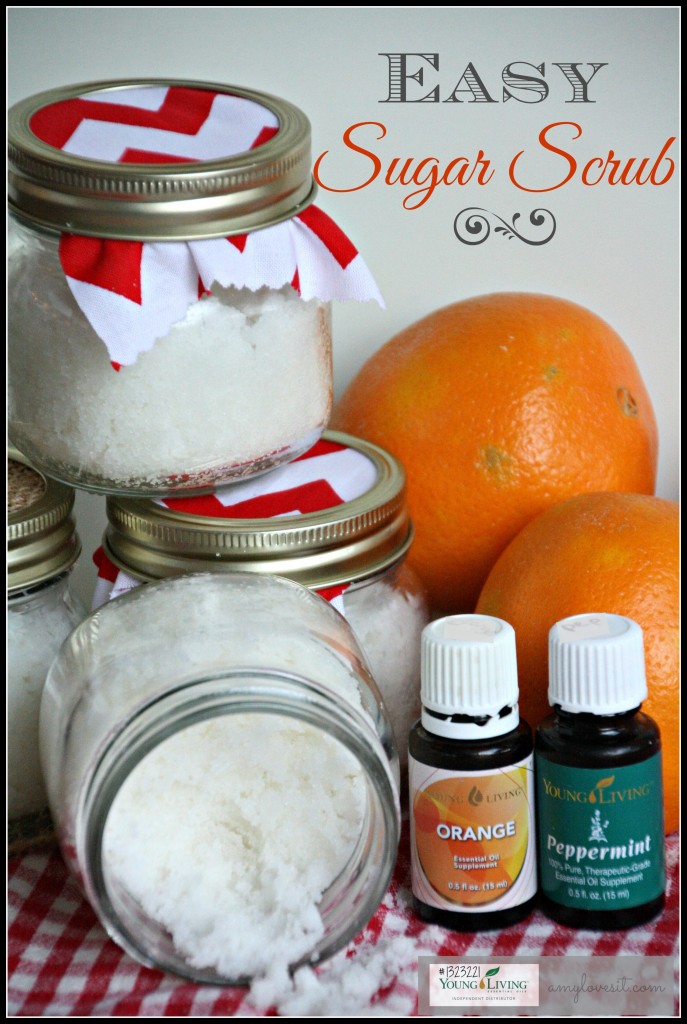 Last year, I gave an assortment of lip balms, sugar scrubs, and soaps, and they were a hit, especially the sugar scrub. The best part? I made it in under 5 minutes. Easy, inexpensive, and quick? Yes, please!
Orange & Peppermint Sugar Scrub
2 cups granulated sugar
1/2 cup coconut oil, melted
2 Tbsp olive oil
24 drops Orange essential oil
12 drops Peppermint essential oil
Add essential oils to sugar, mixing well until combined. Melt the coconut oil, and mix with the olive oil. Slowly add the oil to the sugar, stirring constantly. Carefully add the scrub to the jar or glass container of your choice.
Yield: 4 half-pint jars, perfect for gifting!

Tie a ribbon around the rim, and cover the lid with burlap or a pretty material, for a sweet and fun gift. Sugar scrub is a fantastic gift idea for moms, sisters, friends, teachers, or yourself! The half-pint jars are a great size for a stocking stuffer. The ideas are endless!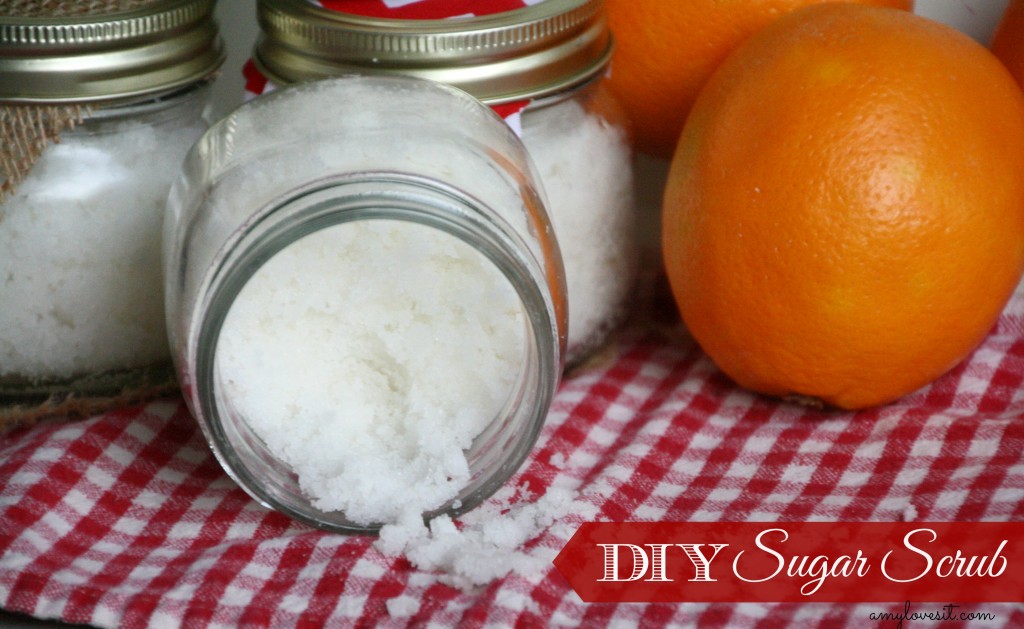 Citrus oils can be photosensitive, so keep that in mind while using them in your scrubs. I have used this and not had any problems, but those with sensitive skin might use this in the evenings, rather than in the mornings.
For more information on essential oils, go here.
*These statements have not been evaluated by the Food and Drug Administration. This product is not intended to diagnose, treat, or cure any disease. I'm just a mom sharing my experience! As always, do what you feel is best for your family.