Two whole hands. A decade. TEN-ager. Pre-teen.
Those are just a few of the words and phrases that have been thrown around the last few days.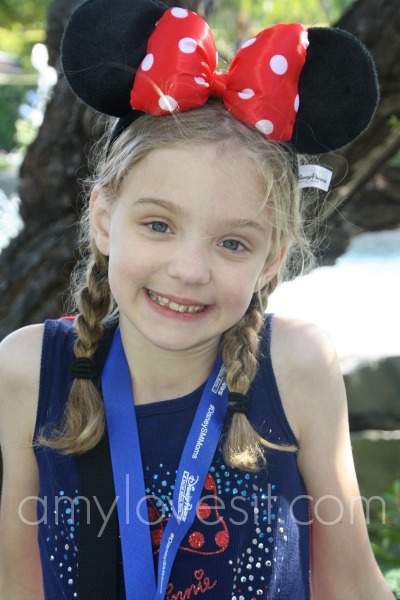 The girl who first made me a momma is officially ten.
I need to let that sink in for a minute.
My first baby is ten. It has been a decade since I became a momma for the first time. 
My top ten for Abby Grace's tenth birthday:
1. Generous, with both her time and her possessions.
2. Kind. Abby Grace rarely meets a stranger. She is the first to welcome a new person to the fold, is empathetic if she feels someone is left out, and
3. Organized. She has to have things lined up, just so. When she packs, everything is neatly rolled and organized. She recently sorted the clothes in her closet by color.
4. She loves Jesus. A lot. She is always wanting to tell others about Him, and has an honest concern for those who may not know Him.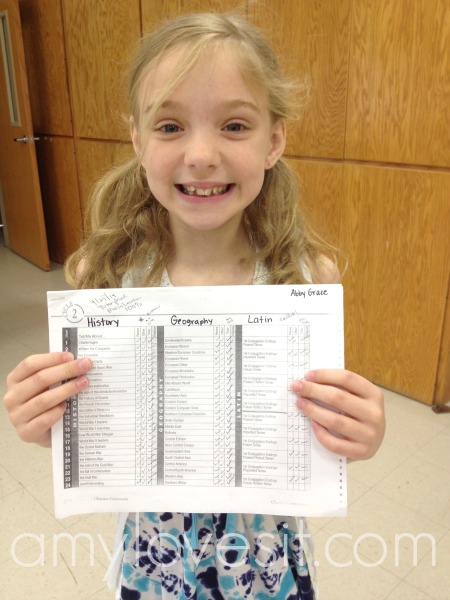 Abby Grace with her completed Memory Master sheet.
5. She has an excellent memory. Abby Grace recently became an official Classical Conversations Memory Master for Cycle 2. She can learn the words to a song or the part in a play in no time at all. It's really amazing to see her in action!
6. Affectionate. Abby Grace is very loving to her sisters and brother.
7. Fashionista. This girl loves to put together fun and funky outfits. Some of her creations are pretty wild, but they are always cute and creative!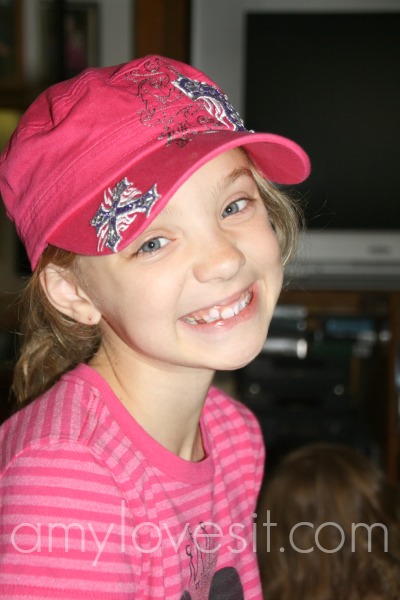 8. Relentless. When the girl gets her hooks into something she does not stop until it is completed.
9. Talented. Abby is an amazing pianist and a budding guitarist. She will compete at the state piano competition on Friday, and we could not be more proud of her!
10. Little momma. When Cam is upset and momma is not around, Abby Grace is there to save the day. Cam even prefers Abby Grace over Shane many times! It's too cute!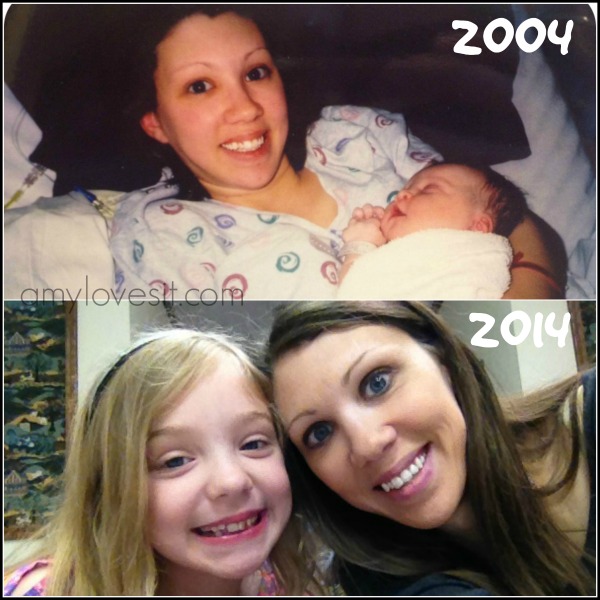 We are very proud of our sweet, thoughtful, intelligent girl. She is a girl after her momma's own heart with her love of organizing, sorting, and diagramming sentences. She is a true blessing!