Our final day was jam-packed. We would be leaving the next morning, so we had to get everything in today!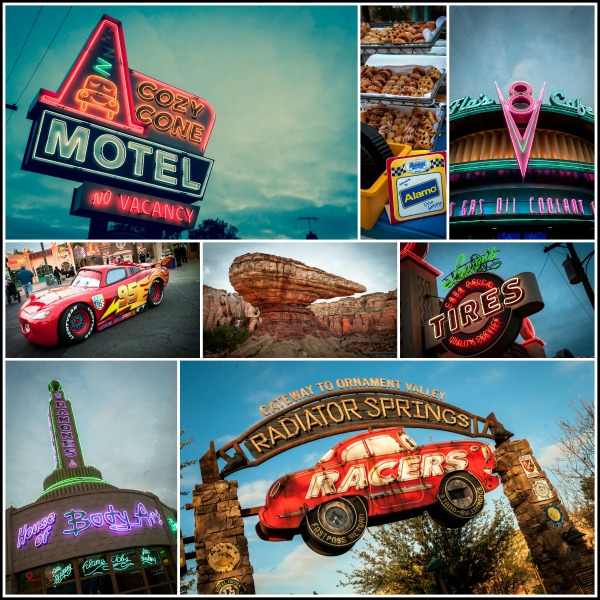 all photos by Josh Hallett
Breakfast sponsored by Alamo
The day began with an exclusive breakfast, thanks to Alamo, in Cars Land after the Fun Run… before the park ever opened! Have you ever wondered what Disneyland looks like with only a few people around? It's surreal!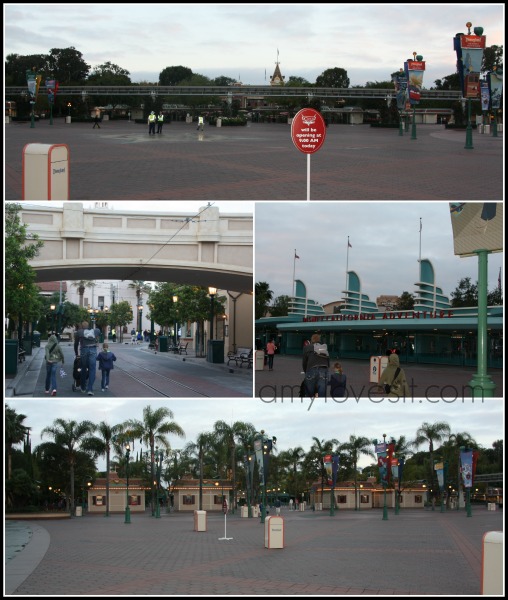 Our group had exclusive access to Mater's Junkyard Jamboree and Luigi's Flying Tires! They kept Cars Land closed until 9 am, letting the Social Media Moms and their families ride the awesome Radiator Springs Racers over and over again. I think Abby Grace and Reese rode that ride a total of eight or nine times! This was definitely one of the highlights of the trip!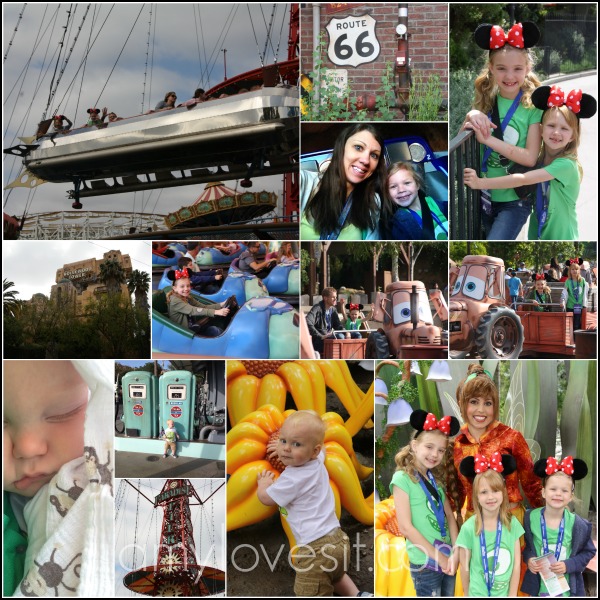 Nine am signaled the end of the conference, but not the end of our fun. We hit up more rides and saw more characters in California Adventure Park, and then moved on to the Disneyland Park. While still in California Adventure, we ran into my new friend Kristen and her family. She and one of her daughters rode the Hollywood Tower with Shane, Meleah, and Reese. Abby and I stayed behind with Cam. Meleah got a little frightened during the ride – after all, it drops you about THIRTEEN stories – but decided she loved it and wanted to go again. Ha!
On the agenda was to meet Tinkerbell and Jasmine. Abby Grace had to meet Tinkerbell and Reese had to meet Jasmine. Also on the list was to meet up with Amy and her family one more time, get Reese to Space Mountain, ride Splash Mountain, and get Amy a Dole Whip. Oh yes. That was a need, not a want. 😉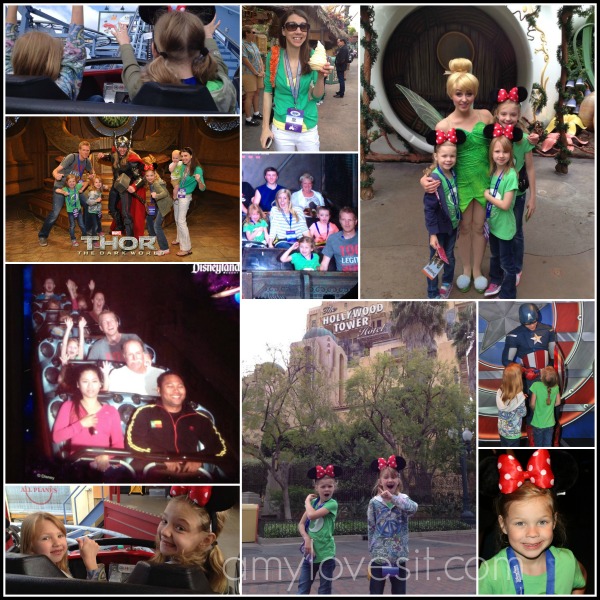 We had heard that the line to visit Captain America and Thor were insanely long, but we decided to check it out anyway. It turns out the wait time was less than 30 minutes for Thor and around 45 for Captain America. It actually didn't take 45 minutes to meet Captain America!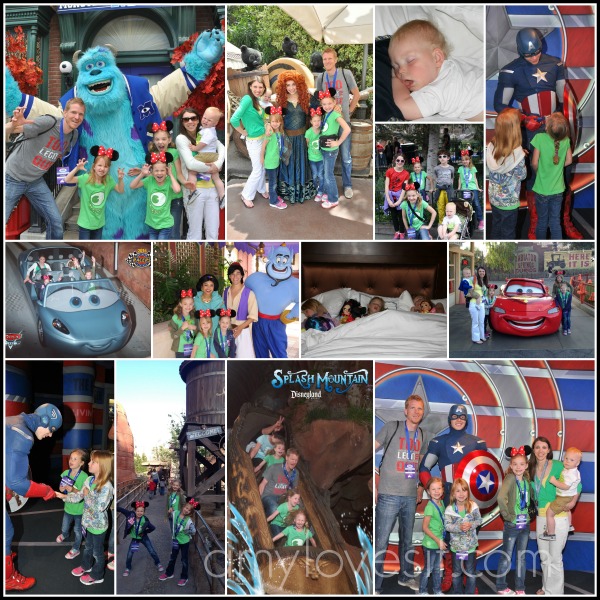 The girls were thrilled because Thor is both Abby Grace's and Meleah's favorite. Thor is Reese's second favorite – followed by Captain America – and she told him so! It was hilarious! After Abby and Meleah told Thor he was their favorite, he looked at Reese and she said, "I like you, but you are my second favorite." He cracked up! Captain America was a sweetheart and was just like how you think Steve Rogers might be. I was really impressed with how all of the characters were so much like their, well, character!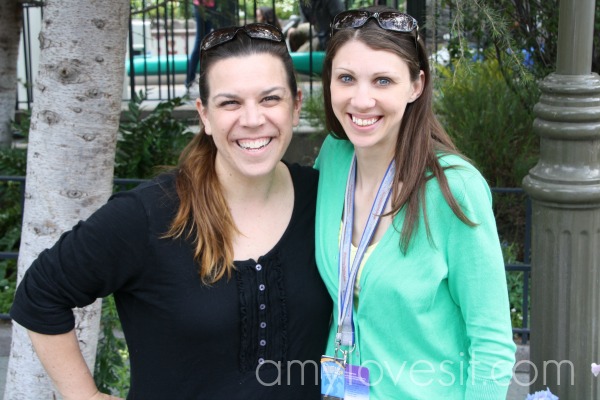 I love this girl!
We met up with Amy, and our kids rode Big Thunder Mountain together. It was nice chatting for a bit before going our separate ways. After all, Maryland and Oklahoma aren't exactly close together. Thank goodness for Skype!
By early evening, the kids were starting to fall apart. They were worn out. So were mom and dad. But they still had to ride Splash Mountain! We rode a few more rides, including Space Mountain (Shane and Reese only) and Winne the Pooh again, before ending the day with Splash Mountain. Then we headed back to the room to begin packing. After baths and a snack, the kids were out for the night. It was such an amazing trip, and was wonderful family time. We can't wait to go back!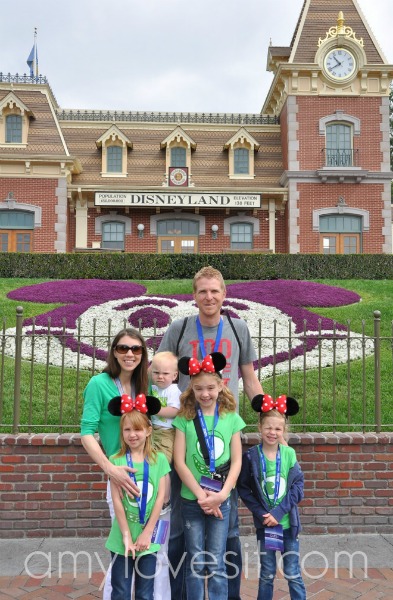 Disclosure: I attended the Disney Social Media Moms Conference and received discounted rates, accommodations, and tickets to various events and attractions, as well as gifts and products from various sponsors. As always, all opinions are mine.