Day two began with my registering for the conference. Registration was sponsored by Disney Wild About Safety, Taylor Morrison, and Disney Interactive. Everything was so organized, and it was nice to visit with the sponsors. The girls had fun with Chip and Dale, and talking to the safety experts while Amy (Yay! It was so fantastic to run into her first thing!) and I got the information we needed.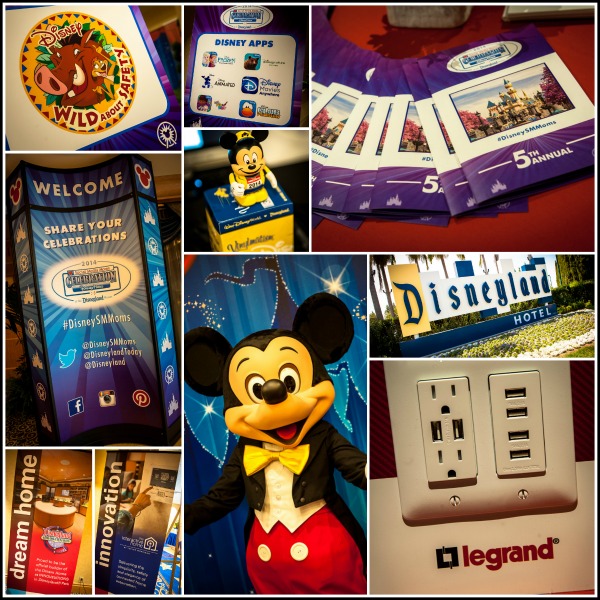 all photos by Josh Hallett
Then our family headed to a special character breakfast that I booked prior to our arrival (separate from the conference). If you have not gone to a character meal, I highly recommend it! I chose Ariel's Grotto, because I wanted to make sure we met every princess this year. Yes, we met several on our first day, but that wasn't planned. Breakfast with princesses after already seeing them once was just a bonus!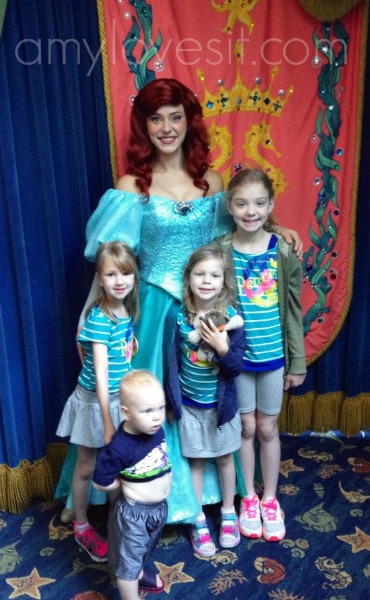 FastPass Fun
After breakfast, we explored Disney California Adventure Park, and used the FastPass service to ride several rides. The conference provided us with a FastPass card attached to our conference lanyards, but the FastPass service is open to everyone. Since there were several rides that Cam could not ride, the cast members kindly offered the Guest Rider Switch, which allowed me to ride with all of the girls first, and then "switch" with Shane. The switch allowed Shane and two of the girls a pass through the FastPass lane to ride the attraction. I didn't know about this until we were getting ready to ride Soarin' Over California, and the cast member explained it to us. We utilized this option several times throughout our stay. If I haven't said it enough, Disney is so accommodating!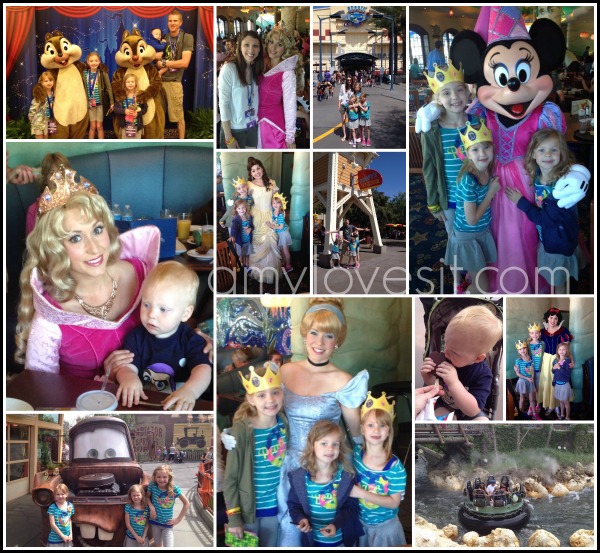 Abby Grace chose to stay back, so she, Cam and I rode a few rides at A Bug's Life. Then we got cotton candy and a Mickey ice cream bar while we waited on Shane, Reese, and Meleah to finish Soarin'.
Shane and the girls also rode Goofy's Sky School and Grizzly River Run, while Cam and I chilled. The favorite ride of the day was Radiator Springs Racers. That might have been the favorite ride of the entire trip!
After a late lunch, we headed back to the room so I could get ready for the conference welcome reception.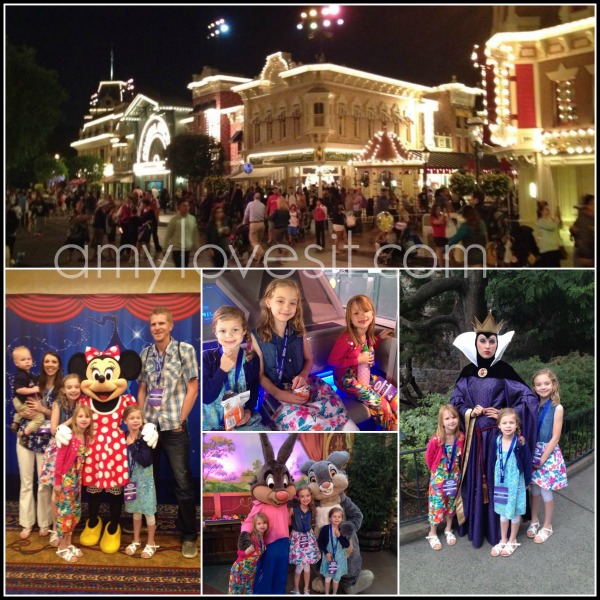 Welcome Reception sponsored by Coppertone
Many of you know I am an introvert. I'm not good at starting conversations. I ended up in the elevator with Kristen from Six Sister's Stuff, and we started chatting. It turns out, we have a lot in common! On our way to the reception, we managed to get lost. We weren't too far off, but we got lost. I do that a lot! We finally made it to the reception, and it was beautiful! It was set on the Magic Kingdom Lawn outside the Disneyland Hotel. Coppertone provided us with plenty of sun care options, including some from their new ClearlySheer line.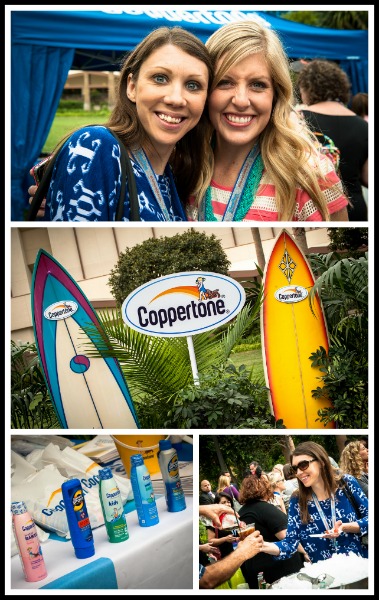 all photos by Josh Hallett
TRYit! and Disney's Magic of Healthy Living
After hors d'oeuvres and drinks, we met our families inside Disneyland Park for the Big Thunder Ranch Jamoree and the TRYit! Dinner.
The Magic of Healthy Living is an initiative by Disney to partner with parents and get kids to try new foods, fun moves, and encourage them with simple ways to be their best. It is also on a mission to provide healthier options that appeal to kids.
In 2012, Disney introduced the Mickey Check, a tool that makes it easier to identify nutritious choices in stores, online, and while on vacation at Walt Disney Parks and Resorts. Look for the Mickey Check on kids' menus at Disney's domestic parks and resorts, on various Disney-licensed food products sold at retail locations across the country, and on qualifying recipes at Disney.com, Family.com and Spoonful.com.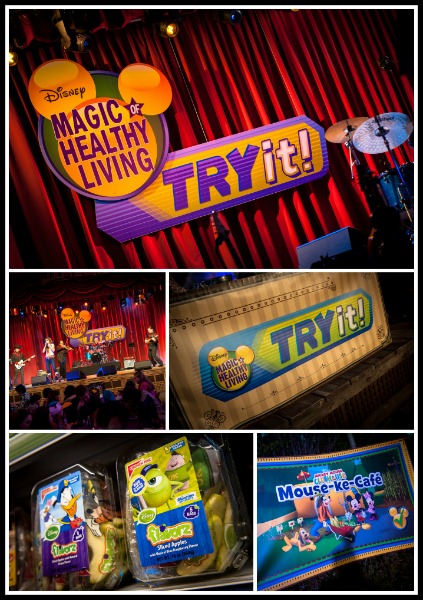 all photos by Josh Hallett
Trying a variety of new foods and fun moves is part of living healthy. That's the message of Disney's TRYit! campaign. From inspirational messages on-air and online to a special TRYathlon event and road tour, kids and families are being encouraged to take action to be their best. Go to the TRYIt website to find inspiration to be your best or to stay up to date on local events, contests, and other ways to participate in TRYit!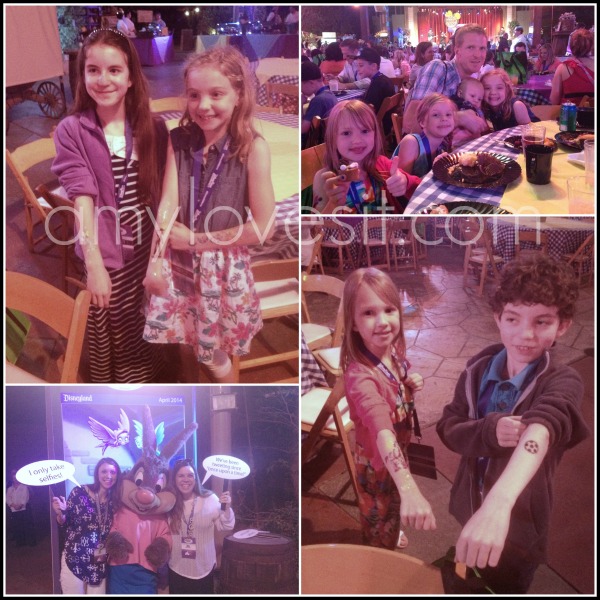 We enjoyed time with friends, new and old. It was a fantastic day.
Disclosure: I attended the Disney Social Media Moms Conference and received discounted rates, accommodations, and tickets to various events and attractions, as well as gifts and products from various sponsors. As always, all opinions are mine.