Welcome to Day 22 of my 2014 #Write31Days journey! If you are new here, you can read a little more about me in the sidebar. 

Okay, this may sound kind of silly, but one of the ways I have recently taken care of myself was to get a haircut.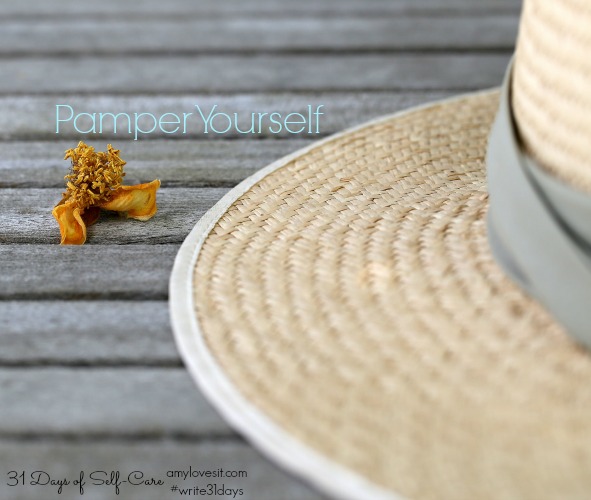 Yes. A haircut.
For many years, I've trimmed my own hair. I know, I know. It sounds ridiculous. I simply didn't have the inclination to get out and spend money on myself in that respect.
A dear friend began trimming my hair for me, and I totally appreciated it. However, I got up the nerve to add some pizzazz to my hair, and went to another dear friend who has her own business to get some color.
My friend cut, styled, and gave me a fabulous (if I do say so myself!) ombré color. It is super-easy to maintain, and I shouldn't need another color for a few more months.
It was seriously a breath of fresh air when I walked out of the salon because I felt like a completely different person. In fact, I kept looking in the mirror and looking for myself. Haha.
I don't do manicures/pedicures, because I usually chip the polish so quickly it isn't worth it. But by all means, if you are not as clumsy as I, go get those piggies pampered! Go for a fun, bold color while you are at it.
Maybe it's a massage, facial, or a little splurge at your favorite store. Indulge a little. Find a new lipstick or eyeshadow that looks fun. Yes, these are expenses, but remember it is okay to treat yourself from time to time. 😉
If you would like to follow along on my #write31days challenge, you can subscribe via email or feed. To follow along on others' #write31days journeys, visit Write31Days.com.

photo credit (top): jenny downing via photopin cc
photo credit: A Guy Taking Pictures via photopin cc