Shane is back at the lake trying to repair the filter on our trailer. We will have to call it quits if he can't get this to work. It's always, something, right? The kids and I are still at the house, so I thought I would get some Christmas deals up.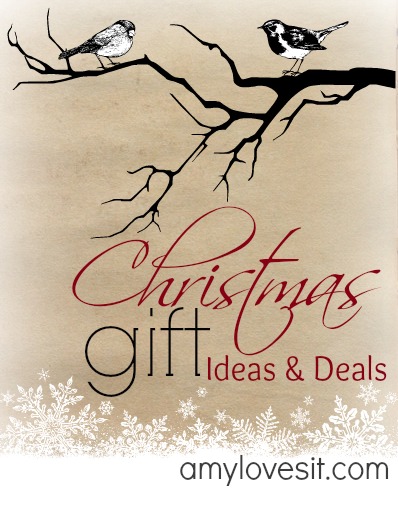 For those of you who are not used to all of the posts in your email, it is getting busier because of the holiday season. It is also because I had a chance to sit down and do some work! But, come January, the deal posts will slow down quite a bit.
I love sharing toy deals with you, because I have four kids and I sure don't mind having a bit of help when it comes to Christmas shopping! I also do most of my shopping online, because I'm with my kids pretty much all the time, and there isn't a lot of alone time to go shopping. I am SO thankful to be able to shop online! Many retailers are also very nice to online shoppers, and offer great online-only deals, and free shipping during the holiday season.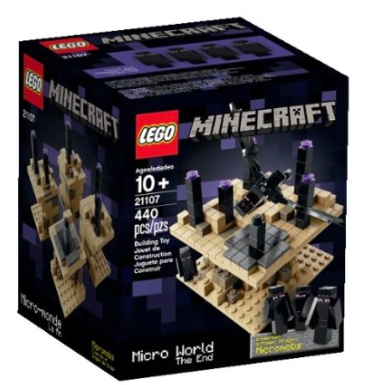 The price of the LEGO Minecraft The End set is down to $24.49, and you can get free shipping with your Prime account.
Experience The End, a new biome in the LEGO Mine craft micro-world, Includes the Ender Dragon and 4 Enderman Micro mob

Recreate a Mine craft world as a micro-scale LEGO model; Split the model into 4 sections for a new play experience

Destroy the Ender Crystals! Slay the fearsome Ender Dragon!

Combine this biome with others in the same series to build your own LEGO Mine craft world

Measures 3″ (10cm) high, 3″ (10cm) wide and 3″ (10cm) deep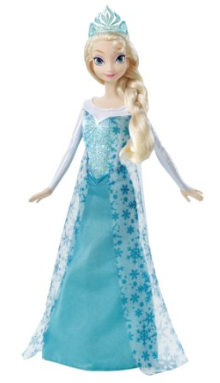 Frozen is still big, so if your little girl wants an Elsa doll, Amazon has them in stock for $14.99, with free Prime shipping.
Elsa sparkles in an ethereal gown

Features a gorgeous light blue gown with sparkles and sheer white overcoat

Award winner of The 2014 TimetoPlayMag.com Most Wanted Toy List
And if Anna is the Frozen doll on your little one's list, Amazon has her for $12.79.
Anna is a free-spirited daydreamer determined to save her kingdom

Elaborate gown features a rich, multi-colored bodice decorated with vibrant pink swirls, sparkles and flowers

Her bright blue skirt is accented with traditional Norwegian inspired designs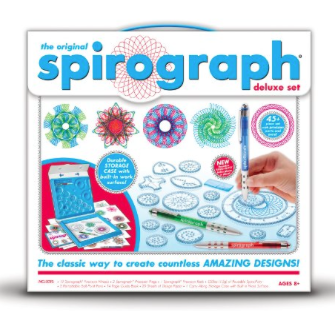 This blast from my past Spirograph Deluxe Design Set is apparently a hit this year. Amazon has it listed for $22.99 with free Prime shipping. My mom still has the one I got years ago, and my girls enjoy playing with it!
Amazon deals do not last long, so if these interest you (especially the Minecraft one), jump on it now! A lot of items may go out of stock, even before Black Friday.