A great way to pay for those Christmas cards is to shop the FREE deals! Through Sunday, 11/27, Shutterfly is offering 10 FREE cards! Use code TENFREE at checkout to receive your discount.
Please note the cards are free, but there are still shipping charges and tax (mine came to a total of $6.22). If you want free envelopes, be sure to keep them white.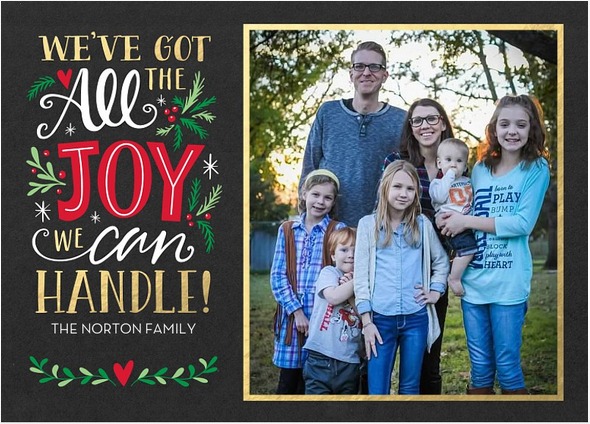 I've given up on perfection for our family photos. Perfect isn't what we are, anyway. Someone is always not looking, and that's okay with me. In this picture, what you can't see, is my sweet Cam holding my hand. That's why is face is partially covered… he's leaning in to be as close to me as possible. And if you know me, you know that melts my heart. And that's what I see when I see only half his sweet face!
Save
Save