May 22, 2013
By
Leave a Comment
This post may contain affiliate links. Read my disclosure policy
here
.
May 21, 2013
By
Leave a Comment
This post may contain affiliate links. Read my disclosure policy
here
.
I know many of you are wondering how you can help those affected by the tornadoes that ripped through Oklahoma this week. Our family is in the very southern tip of central Oklahoma (almost in Texas), and while we had to make a run to the cellar yesterday, thankfully, all we ended up getting was straight-line winds and hail.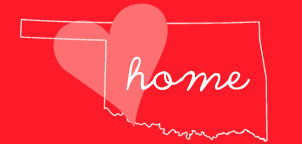 The first thing you can do is pray. The rescue workers, those displaced from their homes, those who have lost loved ones; they can all use your prayers.
The BGCO (Baptist General Convention of Oklahoma) is accepting donations. These guys are hard-core and have helped in many, many disaster areas all around our country. Donate to the BGCO Disaster Relief here. They have also included a "How to Help" on their website.
You can text FOOD to 32333 to make a $10 donation that will be deducted from your cell phone bill. This $10 will go to the Oklahoma City Regional Food Bank.
The Red Cross is also accepting donations via text. Message REDCROSS to 90999 to make a $10 donation that will be deducted from your cell phone bill.
Samaritan's Purse is sending out teams to help with clean up. If you are interested in that, you can check out the post on their website here.
The biggest needs right now are:
Baby Motrin
Bandaids
Batteries – All Kinds
Cleaning Supplies
Flashlights
Grab & Go Snacks
Juice
Packing Tape
Shampoo/Conditioners
Snack-Size Chips
Tools – shovels, rakes, etc
Trash bags
Work Gloves
There are many many other organizations doing amazing things to help these tornado victims and those involved in the rescue and clean-up efforts. If you know of more legitimate ways to help, please let me know, and I will update this post.