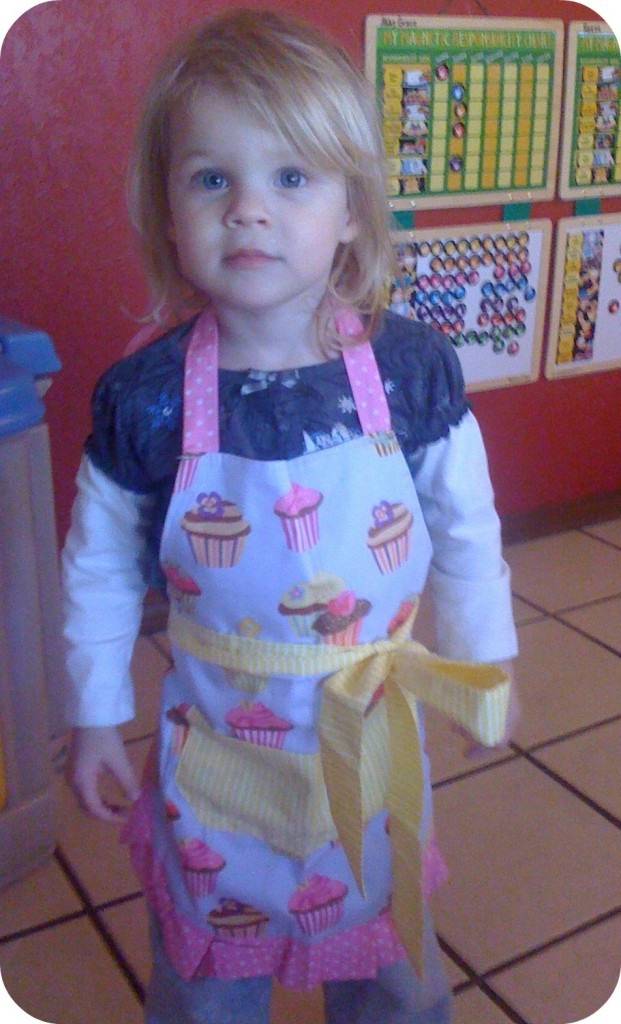 Meleah modeling her flirty apron
We love Flirty Aprons in our house, and each of the girls has their very own. In fact, the four of us have identical ones, and they love matching me while we cook together.
Flirty Aprons are super adorable and are very well-made. I am a total mess when I cook, and both of my aprons have held up through all of them.
Through 7/12, Flirty Aprons is having a 50% off flash sale on three of their most popular aprons. Choose from Women's Original Frosted Cupcake, Marilyn Sugar n' Spice, or Original Sassy Black. Use coupon code FLASH at checkout to receive your discount.
Offer is available while supplies last, and ends on Thursday, July 12.