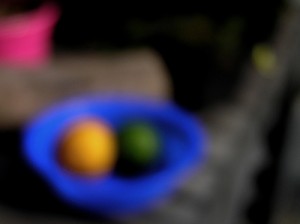 Do you eat yogurt?  What about the butter that comes in those little (or big) tubs?  Does your lunch meat come in a plastic tub?
If so, you have hit a gold mine (so to speak) in the land of frugality.
Rather than spending money purchasing other plastic containers (you know, the ones that come empty, and are specially made for holding food), you can simply wash these containers and use them for food storage.
Storage Ideas:
:: Leftovers
:: Carrying a (homemade, pre-made) salad, pasta, etc to work.
:: Storing items for freezing, like broths, sauces, and gravies.
:: Holding non-food items (like clothespins, pens, craft supplies, and more).
Re-using squeeze bottles:
Think those empty ketchup and jelly squeeze bottle are a lost cause?  Think again!  Clean squeeze bottles can be used for a number different things.
:: Add craft paint to an empty squeeze bottle to create a new form of art.
:: Add pancake batter to make "perfect" pancake circles.
:: Add water to make "squirt" guns for some outside fun.
You can use empty plastic containers for anything.  They are so versatile!
What are YOUR ideas for re-using plastic containers?
Photo by: It's Greg