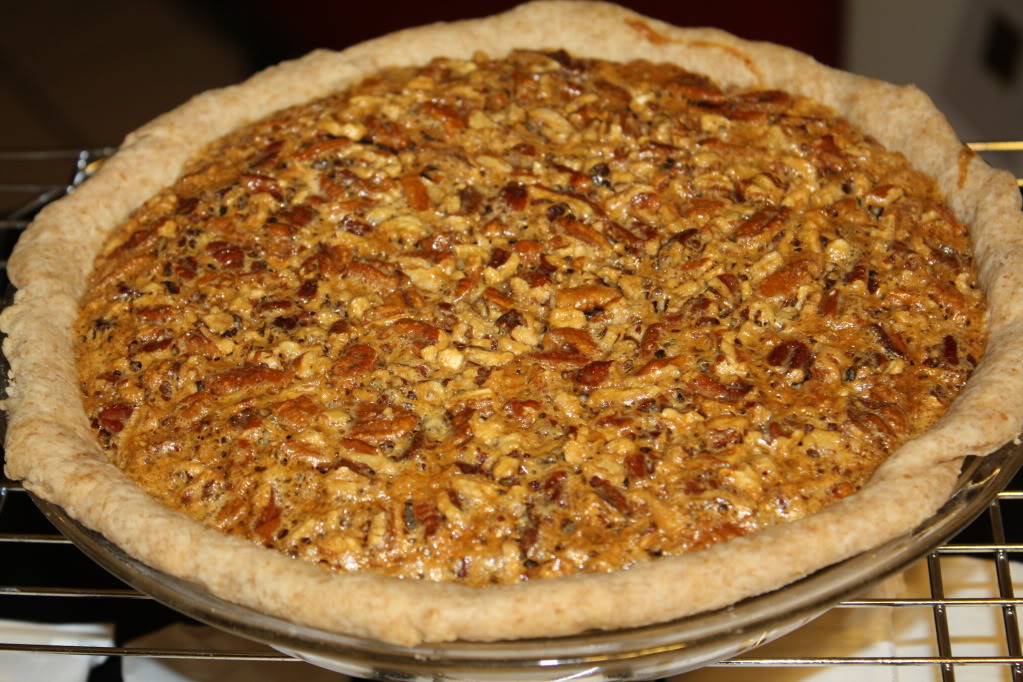 A few weeks ago, during one of my crazy baking days, I made up several pie crusts, using the recipe my maternal grandmother always used. I just tweaked it a little bit by adding some wheat flour for a yummy wheat pie crust.
Wheat Pie Crust
Ingredients
3/4 cup wheat flour
3/4 cup white flour
1/2 tsp salt
1/2 cup cold butter
1/4 cup cold water
Directions
:: Sift the flour and salt into a large bowl.
:: Cut in the butter until the mixture is hanging together in little clumps.
:: Work the water in until you have a mass of dough.
:: Use your hands to finish up the dough and create a disc shape.
:: After your dough chills in the refrigerator for a bit, roll it out onto a floured surface.
This recipe makes enough dough for a 9″ pie plate.
This post is linked to Tasty Tuesday and Tempt My Tummy Tuesday.