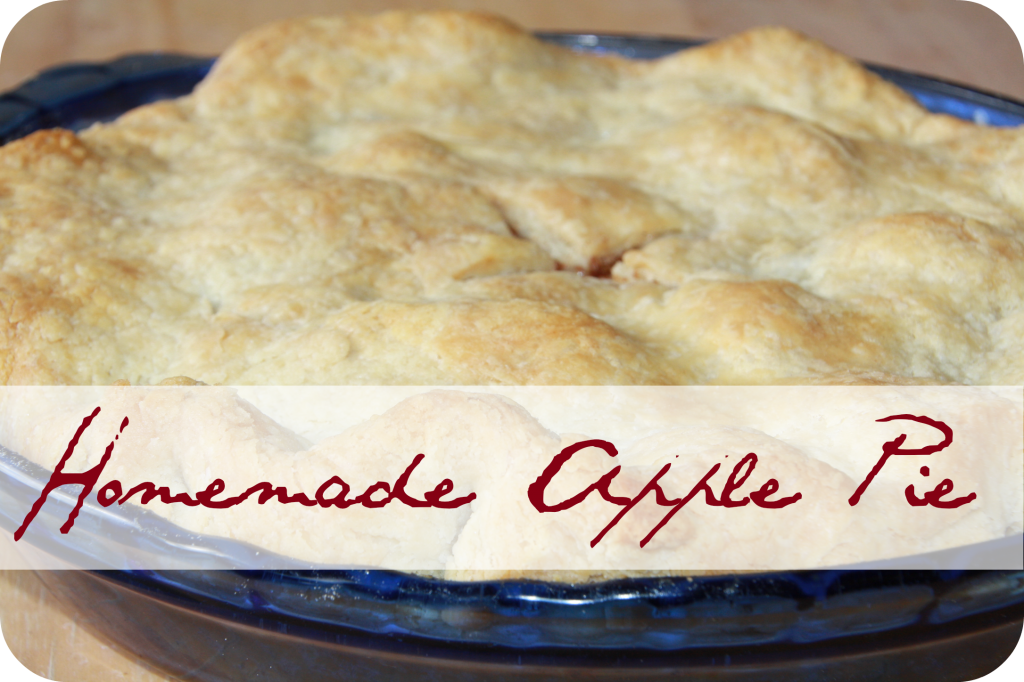 Shane's favorite pie is apple. It just so happens that my Dad's favorite pie is also apple.
If I make a pie for one, I must make a pie for the other.
It just so happens that last week I had time to squeeze in a quick pie for my Dad. He could not believe I had made only one pie and that he had been the one to receive it. There may or may not have been a phone call to his son-in-law. There may or may not have been some gloating.
To keep the peace, I surprised Shane on Tuesday with his very own apple pie.
Happiness ensued and the playing field was back on an even keel.
Unless my Dad reads this. Then, he will be wondering where his apple pie is, as he has already eaten the one I made last week.
My two favorite men certainly make pie-making (and pie eating!) interesting.
Would you like the recipe?
Homemade Apple Pie
Ingredients
5 Granny Smith Apples, peeled and sliced
3/4 cup sugar (the original recipe calls for 1 cup; but it tastes exactly the same with only 3/4 cup.)
1 Tbsp flour
Cinnamon
Butter slices
Directions
:: Fill a 9″ pie crust lined pie plate with the sliced apples. You can sprinkle lemon juice on them at this point, if you wish.
:: Combine the sugar and flour, and then cover the apples with it.
:: Top with a generous amount of cinnamon.
:: Add the butter slices and cover with your second crust or make a lattice top.
:: Bake at 425° for 35-45 minutes.
Enjoy with a glass of yummy raw milk.