I had a few great helpers last week when we made pies. The girls and Cam just love helping in the kitchen!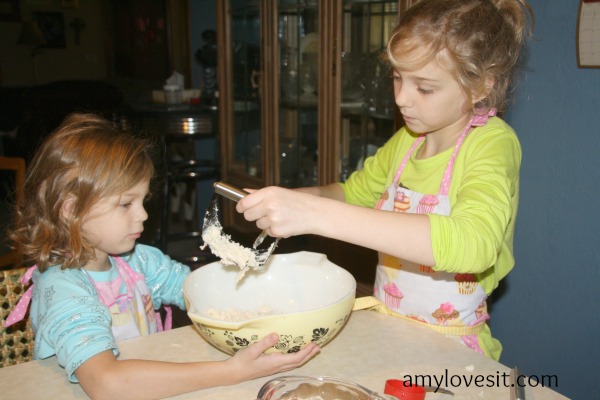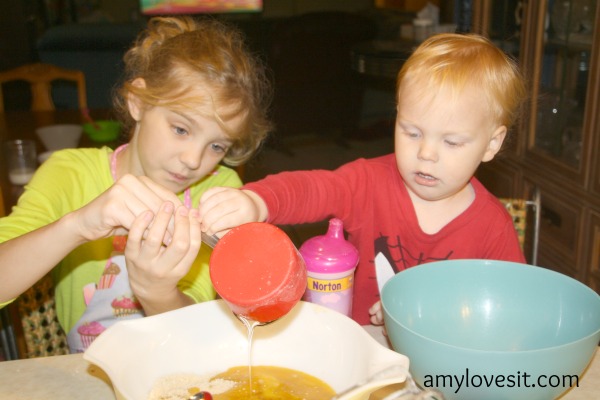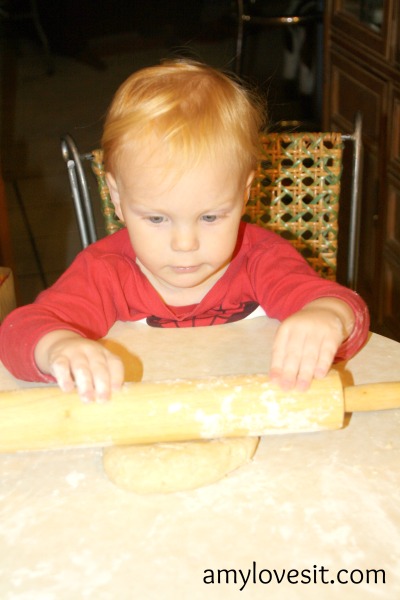 We made Pecan Pie and Pumpkin Pie. Both were delicious, even though my pecan never set up, and resembled pecan soup, rather than pie!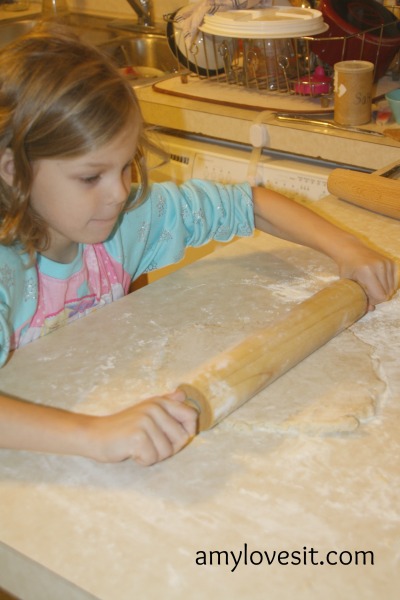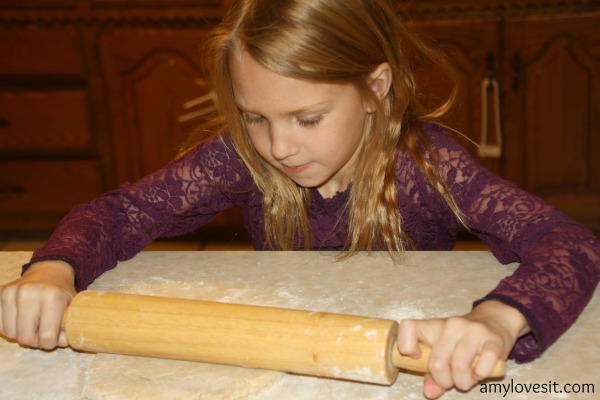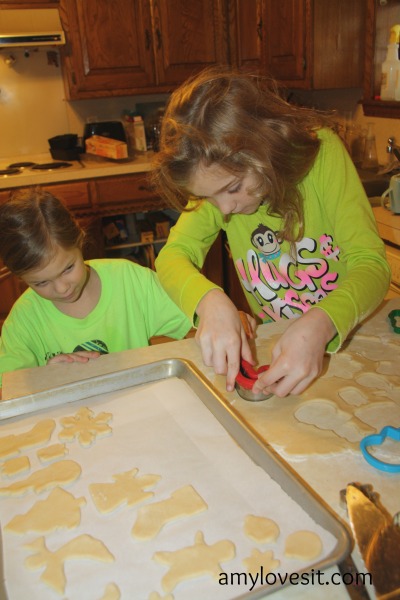 One of our favorite traditions that is actually really simple is making extra pie crusts, and cutting them out with cookie cutters to make pie crust cookies.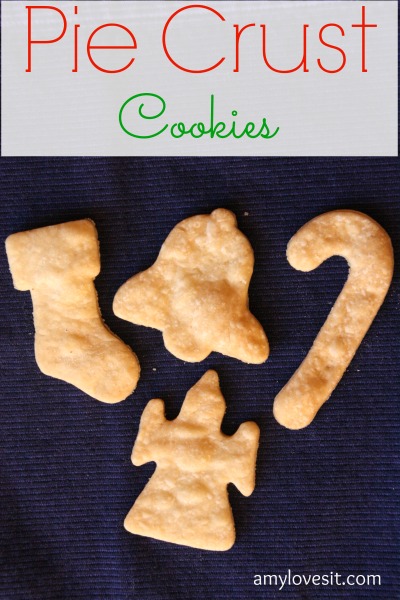 All we did was double our original pie crust recipe, and instead of hard-laboring (ha!) over the dough, we used the food processor. It was incredibly quick and easy. And since we weren't concerned with the crust looking pretty, we didn't let the dough chill at all. I also subbed Organic Palm Shortening
for the butter, and it was ahMAYzing!
Pie Crust Cookies
3 cups all-purpose flour
1 tsp salt
1 cup palm shortening
1/2 cup cold water
Add two cups of flour, salt, and the palm shortening to the food processor and pulse until dough is hanging together in clumps. Add the final cup of flour, and pulse briefly to combine. Slowly drizzle the water in while pulsing until dough is stuck together. Remove dough from food processor and carefully knead with your hands to flatten into a disk or ball. Split the dough in half and roll flat on floured surface. Use cookie cutters to cut cookies. Place on parchment paper-covered cookie sheet and bake at 350 for 20-25 minutes. (You may sprinkle a bit of sugar or salt on top of the cookies before baking, if you wish.)
Yield: however many cookies you can cut out, and depends on how big your cookie cutters are!