You may be thinking I'm a little obsessed with wreaths.  Well, you are right, because I love wreaths!
In fact, the girls were studying fall, and I just came up with this one when we were playing in the leaves.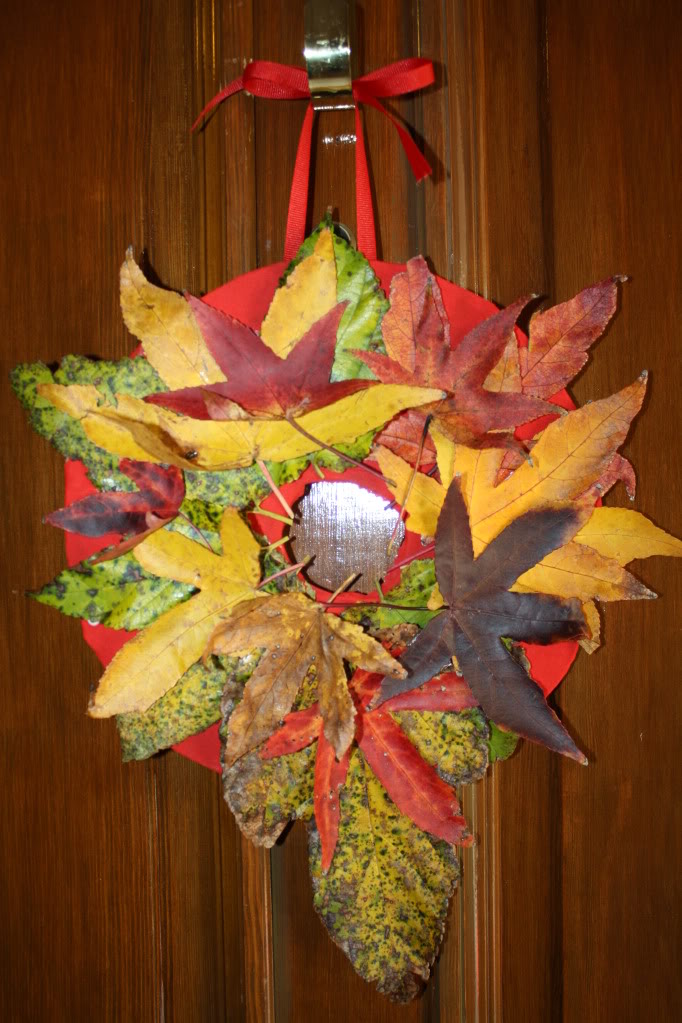 Now, I know this craft won't win any prizes, but it was quick and fun, and definitely frugal! I used items I already had at home.
If I were "planning" this craft, I would have purchased brown material, added a brown ribbon, and made felt letters to spell the word, "fall," to hang from the bottom of the wreath.
The girls really enjoyed this project, and if you need a quick and easy fall-themed craft, here it is!  {Plus, it is cute to hang anywhere!}