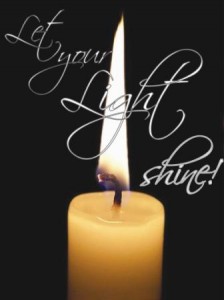 How many times have you been in a situation where someone talks about a problem or issue, and you "do the right thing," and tell them you will pray for them?
Do you actually pray for them, or do you just say you will because it is a nice thing to say?
Oh, I'm not saying your intentions are not good, but do you follow through? Or is the phrase, "I will pray for you," just that… a phrase?
I have certainly been guilty of tossing around that phrase. In my line of work as the wife of a pastor, it is expected of me to be reverent and prayerful (I am so not!). In fact, I should probably be praying all the time (I don't).
But, I should not commit to praying for someone if I do not intend to follow through. None of us should.
So, how do we keep our verbal commitment to pray for that person or situation?
The best way I have found is when you make that commitment to pray, do it right then. If you are face-to-face with someone, stop and pray for them right there. (If it embarrasses you to pray out loud, then take a moment to pray silently.)
If you are texting, tweeting, skyping, emailing, whatever, stop what you are doing and pray a silent (or out loud) prayer for the person/situation.
This is the easiest way to honor your commitment to pray, because it is not only important to lift others up in prayer, but it is essential that we honor our commitments.
Design by: Amy Loves It! *Photo by: Markus Merz*