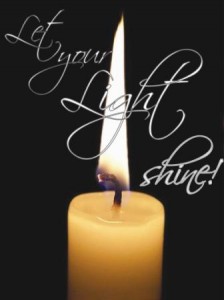 We are a busy society. We always have something going on, and when we have a free moment, most of us think about sitting down (or just breathing!). Our thoughts do not generally drift toward our neighbors or those in need.
So, who is defined as our neighbor? These days, our neighbor can be defined as anyone we can reach via mail, email, phone, or any form of transportation. That means everyone is our neighbor.
The Bible says to love our neighbor as ourselves, so how do we show love to our neighbors?
Make double of a meal, and take half to a single mom, elderly neighbor, a sick friend, or a family with a new baby.
Next time you head to the grocery store, offer to pick up a few essentials for someone in need.
Send a card or note to someone who lives alone. This is a very simple way to let someone know you are thinking about him or her. (If you have children, get them to color a picture and include it with the note!)
Make a care package that includes a granola bars, personal care items (e.g. deodorant, toothbrush, toothpaste, body wash/soap, etc), toilet paper, juice, napkins, fruit, etc. for a recently widowed spouse, an elderly neighbor who has trouble getting around, or someone who has recently had a hospital stay.
Loving our neighbor as ourselves means treating others the way we want to be treated. We need to take the time to think of others and their needs. In meeting others' needs, we spread blessings and love that can reach so many. And, when we spread blessings, we too, are blessed.
What can you do to be neighborly this week? To whom can you show some neighborly love?
Design by: Amy Loves It! *Photo by: Markus Merz*