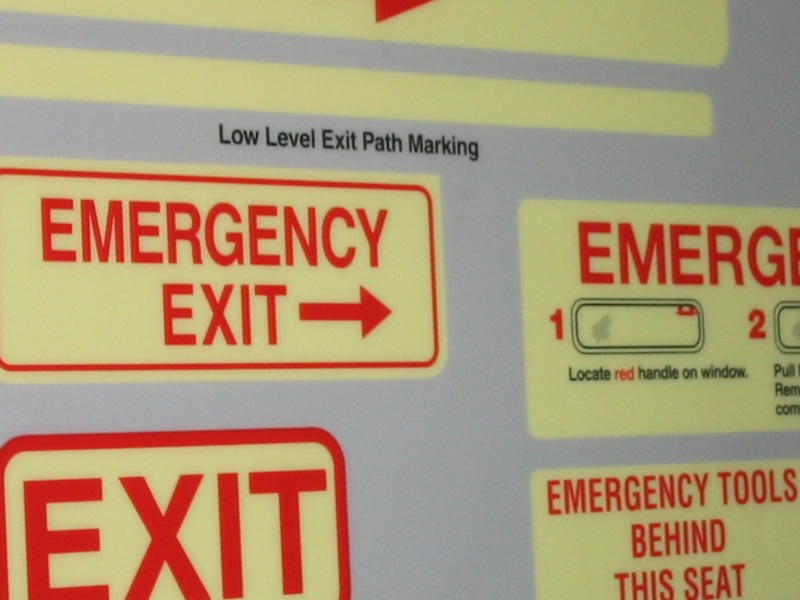 Source: ian_crowther
No one likes to think an emergency is going to happen to us, but occasionally, we all face unexpected events. Sometimes, those include emergencies.
Car wreck.
Sudden illness.
Injury.
Even if the emergency doesn't happen to you personally, you can still be effected in a major way. And, I don't know about you, but when something unexpected happens, my mind doesn't always work like it should.
That is why you should have an "In Case of Emergency" kit.
The first step in making an effective emergency kit is: Put your cell phone on ICE.
:: ICE, or In-Case-of-Emergency, is a way to help rescue workers figure out who is important to call in case you are involved in an emergency.
:: I recommend putting ICE in front of at least 4 people on your cell phone: your spouse, and 3 others: parent, friend, and/or relative who is in close proximity to you AND who is in good health. I say in good health, because if this person is contacted, they need to be able to act quickly, so a parent in a nursing home would not be a good ICE option.
:: Let those on your ICE list know that they are on your list. Those on my list are my husband, my Daddy, my mother-in-law, and a close family friend (Shane W, this is your notice 😀 ). All are in close proximity to me physically, and by using my Daddy and my mother-in-law, I have two family members on opposite sides.
My phone looks like this when you search for ICE (personal info omitted for this post):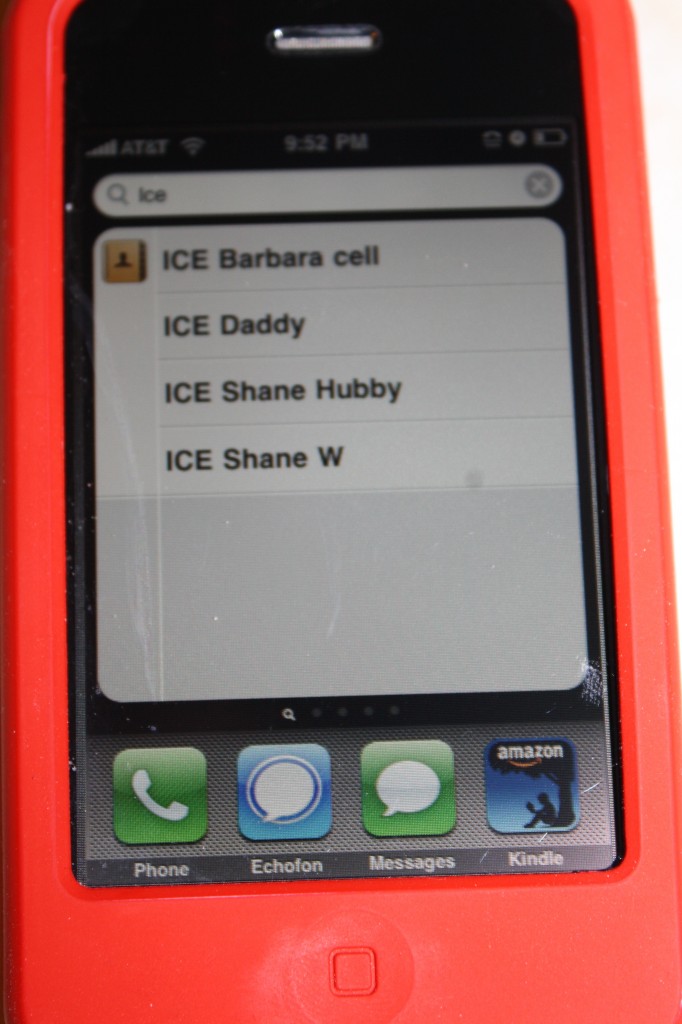 Stay tuned for next week's look at an In Case of Emergency allergy and personal information sheet.
Do you use ICE on your cell phone? What else could you do to make ICE more effective for you?