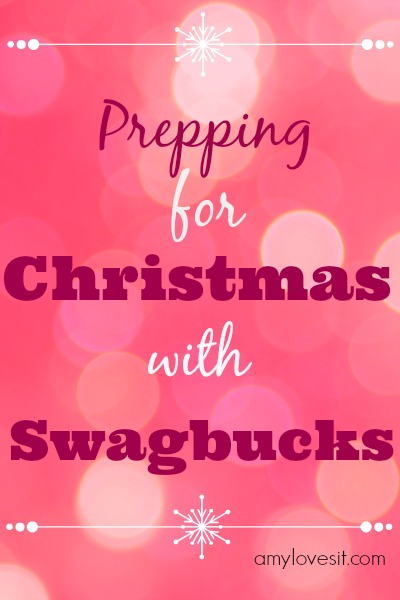 It has been awhile since I talked about Swagbucks.
Basically, Swagbucks is a search engine where you can earn points (aka, Swagbucks) for searches. They also offer Swagbucks for taking surveys, shopping (kind of like Ebates), watching videos, and more. Many opportunities are sent to you via email or your Swagbucks dashboard.
You build up your Swagbucks, and then you can redeem them for gift cards, with my favorite being the Amazon or Paypal gift cards! Paypal is a very popular way to pay at many online stores, and Amazon is just, well… wonderful. There are tons of other gift cards you can redeem Swagbucks for, but Paypal and Amazon are the two I utilize the most. I do a ton of grocery shopping every month on Amazon, and Paypal is my checkout of choice if I'm shopping online.
It's not too late to start searching to win Swagbucks and get a few gift cards to help pay for your Christmas! Create your free account here. Be sure to keep searching through Swagbucks after Christmas, to get your points built up to save even more next year.