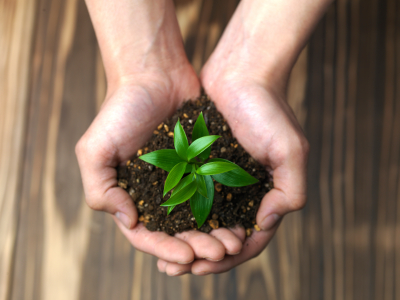 There comes a point in your quest for a more frugal lifestyle where the same old tools just aren't enough. Coupons of course, are a given. Meal planning is just smart. What happens when you are ready to take it to the next level?
Sewing, knitting, cooking from scratch and other homesteading skills are no longer passed on from generation to generation. If you do not make a conscious effort to seek out ways to acquire new skills, you will never learn them.
How do we learn? From each other. That is the beauty of having sisters in Christ to glean from. The blogosphere can bring those skills right into your living room. You can even learn to knit on You Tube.
Why should I make this effort? To become better stewards. The small steps we take towards managing our homes ultimately save money and honor the Lord. And our children are watching.
Each of you should use whatever gift you have received to serve others, as faithful stewards of God's grace in its various forms. ~ 1 Peter 4:10
This year is a year of firsts for me. I decided in January that it was time to go beyond coupons. Each month, I attempt something new – a recipe, a skill, something DIY.
It all started with a cake. My Leah turned five and I decided for the first time, to bake and decorate a cake and forgo the store-bought version I typically indulge in. She was very excited and requested a simple pink and purple color scheme. Now keep in mind that I had no idea what I was doing and did my best to follow Wilton's tips for cake decorating.
Here are the results (no laughter please):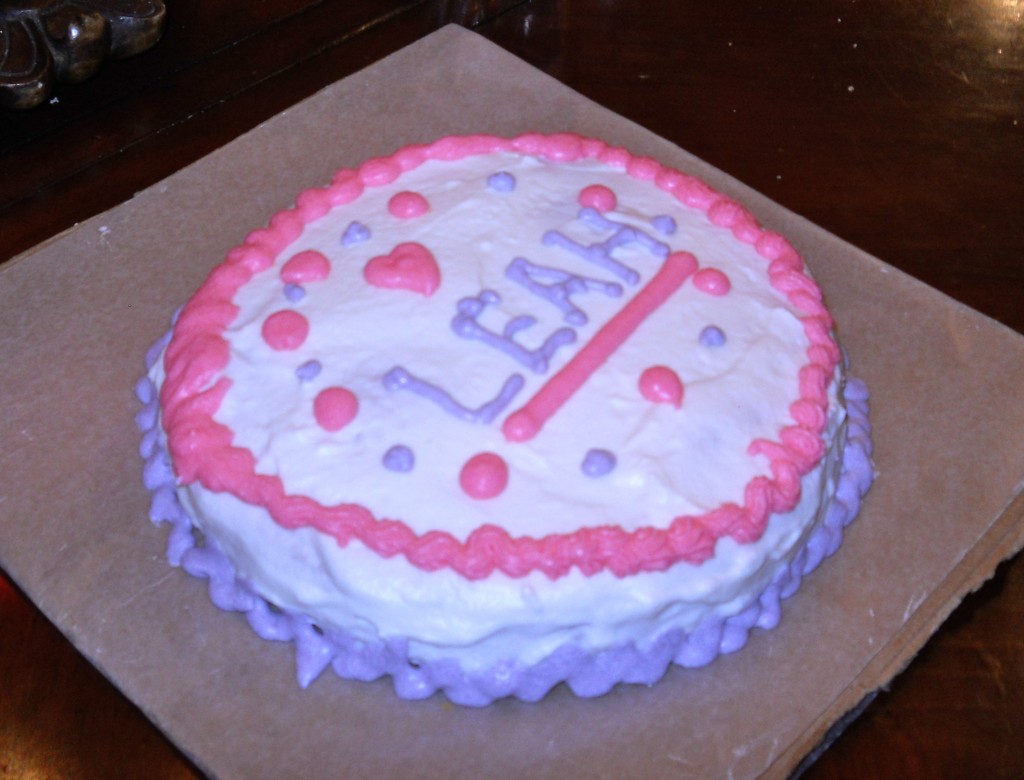 Ahem. Clearly, cake decorating is not one of my hidden talents. At least it tasted good! My point is… I tried. It flopped, but I tried. Leah very graciously asked me to "just buy at the store next time, please mom?" and we all had a good laugh.
More recently, we celebrated my son's second birthday (which came entirely too fast). I reluctantly decided to attempt another homemade cake, but without the frosting. A frosting-less cake? What fun is that? Oh, but this was not just any cake. I stumbled across a recipe for a decadent, melt-in-your-mouth rich flourless Chocolate Truffle Cake. I realize this is not your typical 2-year old boy's birthday cake, but Colin loves anything chocolate and I didn't think he would mind.
The results: (better?)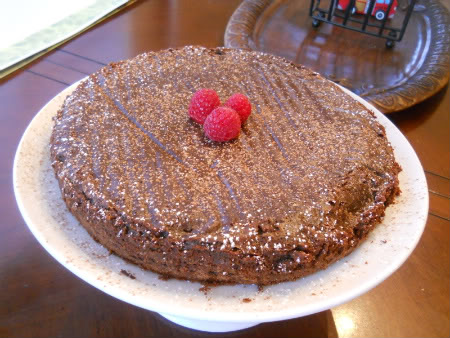 The birthday boy and his guests loved this cake, served with fresh berries and a scoop of vanilla ice cream. This one's a keeper!
I have other frugal goals for this year. The sewing machine collecting dust in my hall closet is begging to be used. Empty walls in our home have waited a year for a coat of paint and some decor. My (lack of) photography skills could use some help. I may not accomplish everything, but one small victory with cake will motivate me to continue growing.
How do you plan to grow this year?
Recommended Resources:
The FishMama Shop from Life as MOM
Heavenly Homemakers eBooks, charts, recipe cards & more
This concludes our Put Your House in Order series. Visit my fellow bloggers for more inspiration at home: