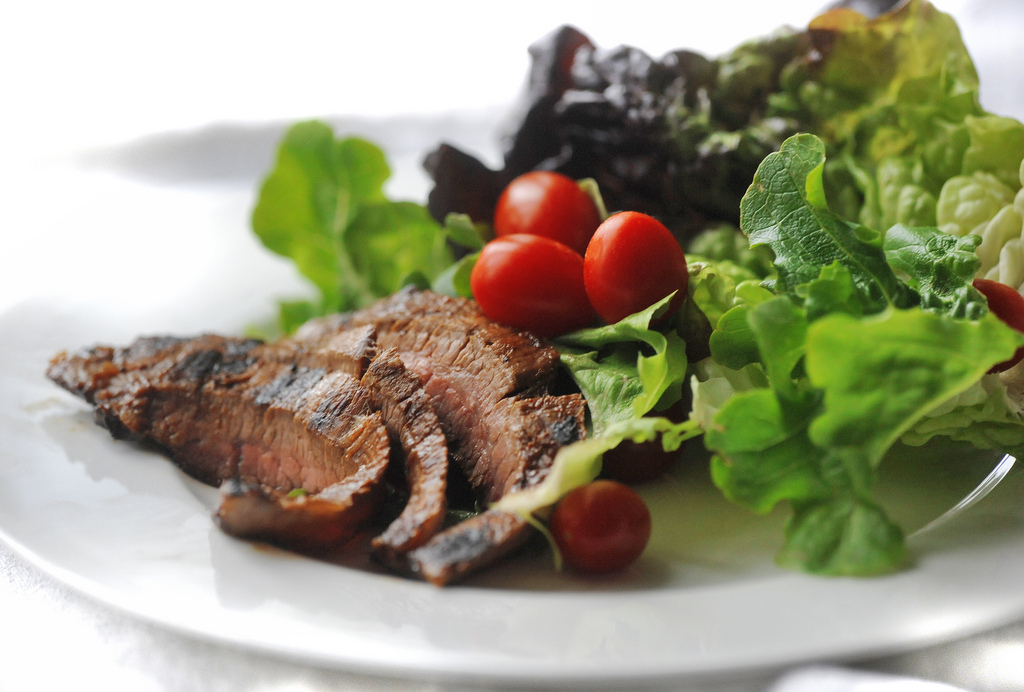 photo credit: Foodswings
The following is from contributing writer Amy
Our family tends to be busier in the summer than during the school year because of our ministry schedule, but I know that isn't the case for most people.
No matter how busy we are, we still have to eat supper, right? Some way, some how there has to be a meal.
But, who has time to prepare a gourmet (or more than just pb&j sandwiches!) meal after working all. day. long? And how do you find time to actually eat a meal when you have to balance homework, soccer practice, baths, and family time in that short span between getting home and bedtime?
The key for me is meal planning. I know each week what I want to cook on which days, and I make sure I have the needed ingredients on hand so I can actually prepare the meal without a trip to the store. This allows me to (most nights!) serve a nice, healthy meal in the evenings, without spending hours in the kitchen at the end of the day.

1. Freezer Meals
I know a lot of people who have a "freezer cooking day," which is taking a day or two to prepare meals in bulk and freezing them to have ready on a night you are strapped for time. Even if you don't have a day or even a few hours to set aside for making freezer meals, you can still reap the benefits of it by doubling meals as you make them; eating one and freezing the other for another evening.
For quick preparation, pull the meal out of the freezer the night before and toss it in the fridge to thaw. This will make cooking or heating up a much quicker process.
2. Crockpot Meals
The crockpot can be a wonderful tool for making quick suppers. And while I'm all for using traditional recipes, I am the type to throw things in the crockpot, turn it on, and forget about it until 5 pm. Most times my little "experiments" turn out great, but other times, like when I put pasta in my chicken soup and let it cook for SIX hours, it ends in disaster. So, the moral of that story if a disaster at suppertime is NOT what you want, stick to tried-and-true crockpot favorites like roast and potatoes, or stew.
3. Breakfast for Dinner
My girls love when we have breakfast for dinner, and I love it too, because it is a super-easy meal. I like to make the waffle or pancake batter the night before, but you can also prepare it in a snap after the kids head off to school. Pop a lid on the batter and store it in the refrigerator until supper time. That way, at supper, all you have to do is pull out the batter and whip 'em up. Serve with fruit and you have a quick and satisfying meal in only a few minutes.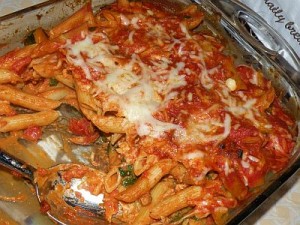 4. Meals in 30 Minutes or Less
For the times you don't have a freezer meal handy, you forgot to turn on the crockpot, or breakfast-for-dinner is just not appetizing, you can still whip up a great meal in under 30 minutes with a few shortcuts.
Have your turkey or ground beef already cooked and frozen in 1-lb. portions. That removes one step from your cooking. You can also do this with shredded cheese; freeze it in freezer bags in one cup portions to eliminate shredding and measuring at supper time.
Some of my favorite quick supper resources are:
Black and Red Fiesta Beans with Rice Recipe
Chicken and Pasta Spinach Bake Recipe
Get Togethers: Rachael Ray 30-Minute Meals
For more Eat Well, Spend Less Back to School tips:
What are your quick supper ideas?
About Amy
Amy is a youth pastor's wife and homeschooling mom to three girls, ages 7, 5, and 3, and lives in a small town in Oklahoma. She loves Jesus, coffee, labels, writing, and plopping down with a really good book. You can connect with her on Twitter.