So you just read my little stint on mashed potatoes and the trauma I experienced with them when I was young.
Would you like a little recipe now???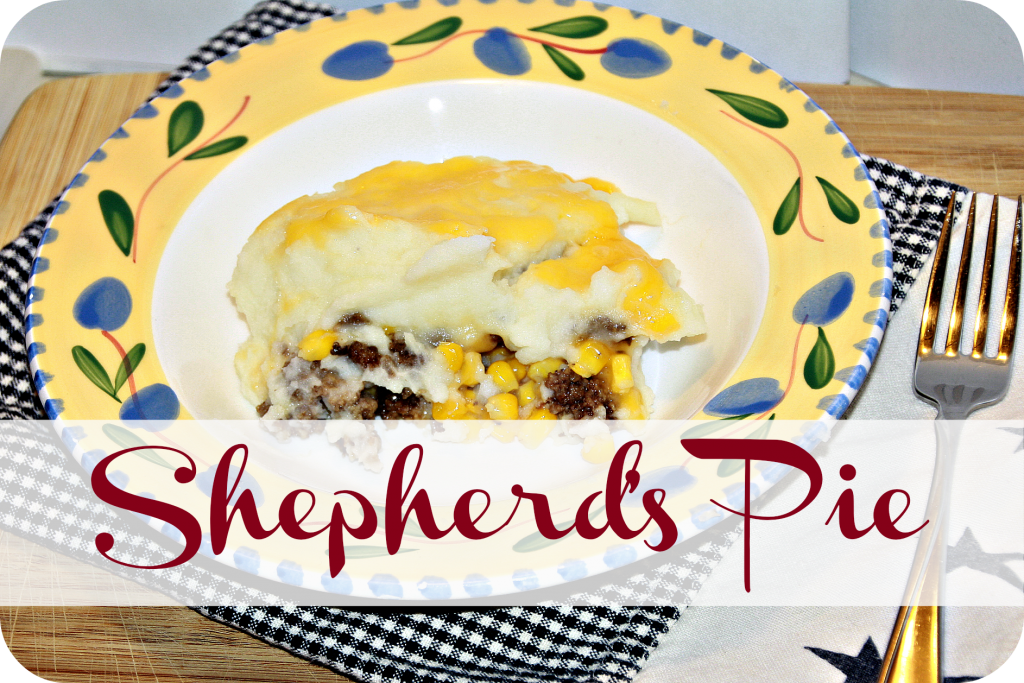 Shepherd's Pie
Ingredients
1 lb ground turkey or hamburger meat, cooked and drained
1 tsp – 1 1/2 tsp Morton Season-All Salt
6-7 potatoes
2 cups Cheddar cheese
1 can corn, drained (or 1 1/2 cups frozen corn, cooked)
butter, to taste
milk, to taste
pepper, to taste
Instructions
After cooking and draining the ground meat, return it to the skillet and add in the Morton Season-All Salt.
Skin potatoes, and cut into chunks. Cover with water and boil until soft, between 10-15 minutes.
Shred 2 cups of Cheddar cheese and set aside.
After ground meat is fully cooked, add the corn.
When the potatoes are soft, drain the water, and add milk, butter, pepper, and Season-All Salt to taste. Blend together until smooth and all lumps are gone.
Add a thin layer of mashed potatoes to a 9″ pie plate.
Add the ground meat/corn mixture and then top with cheese.
Add the remaining mashed potatoes to the top and sprinkle with cheese.
Bake at 350° for 10-15 minutes, or until cheese is melted.
Enjoy comfort food at it's finest!
Original recipe from Domestic Cents: Shepherd's Pie recipe.
See my Whrrl for Morton Season-All Salt here.
Linked to Tasty Tuesday

Disclosure: I was provided with the means to purchase the Morton Season-All Salt from Morton through Collective Bias. All thoughts and opinions are my own.