So, I slacked last week. I'm not sure what happened to it, but last week went waaayyy too quickly for me, and I missed the kitchen version of Project Simplify.
This week was our Spring Break, and even though we homeschool, we took the week off. Reese's birthday was Monday, and we went on a trip with the Children's Ministry on Thursday. Between all of the goings and doings, I was able to get a few things done, but neglected to take a few "before" pictures. Of course.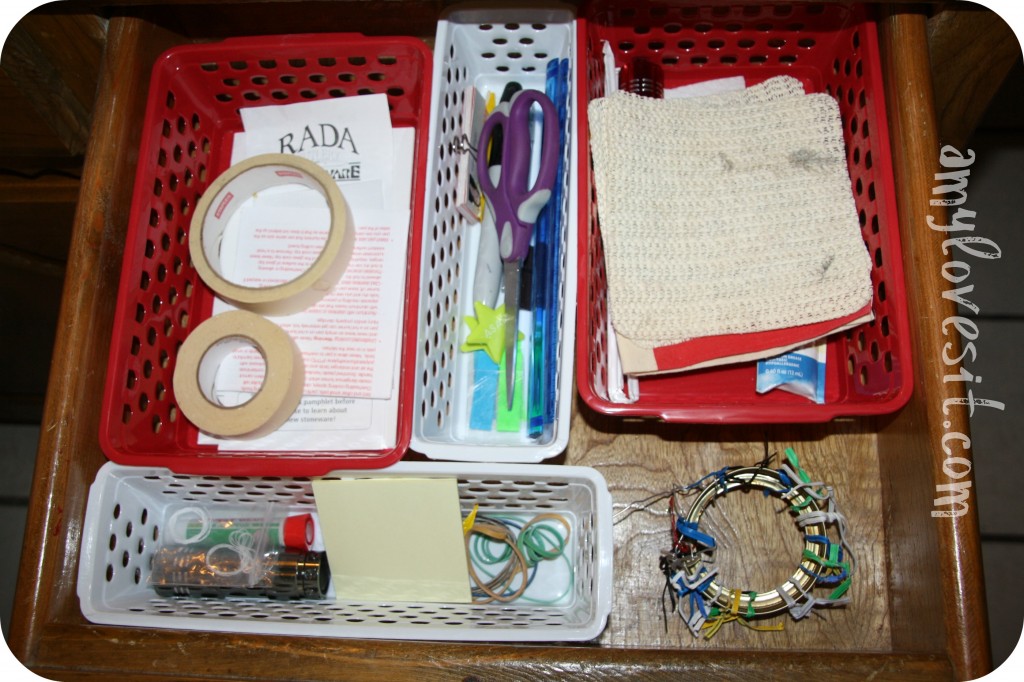 I sure wish I'd remembered the "before" picture on this drawer, but I was so excited when I brought home those little baskets that I just went to town tossing and organizing. At any rate, it hasn't looked this good or been this clean in a long time.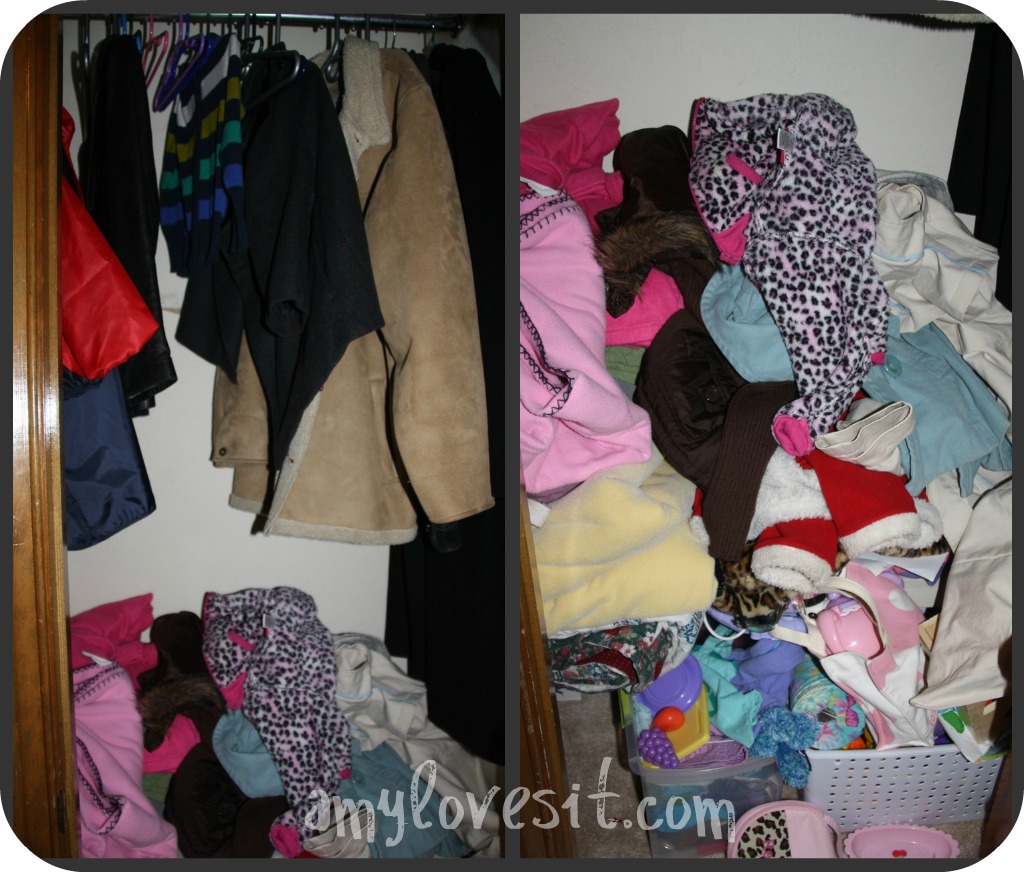 This closet is right behind our front door and gets a lot of love, especially in the winter. It is where most of our gear is supposed to be stored, with "supposed to" being the operative words. My children think that scarves are leashes for stuffed animals and mittens are for dress-up, so sometimes it is hard to locate said items. We had such a mild winter, so the need for heavier coats was minimal, but since the girls cannot reach the rod to hang them up, Mom needs to keep a better eye out for jacket pile-ups.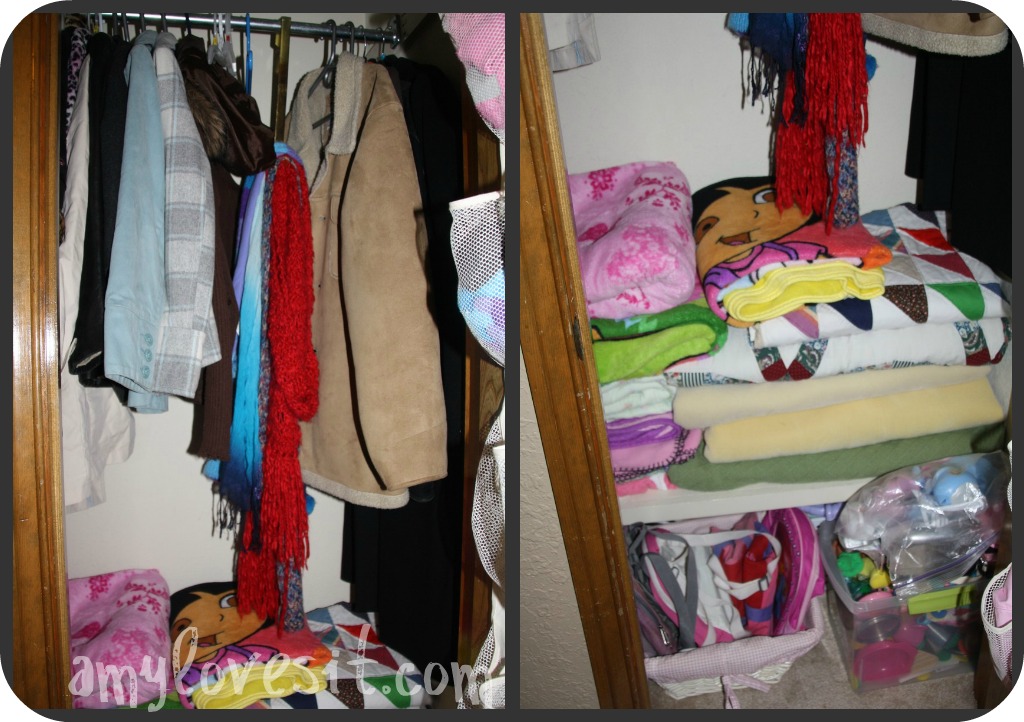 It is also the place we store a few baby toys for when this sweet little boy named Isaac comes to play, and where our kitchen toys are, as well. The girls have a tote bag for every occasion, so these needed to be scaled down to just a few: a "go" bag for crayons and coloring books, and then a bag to carry their Bible to church.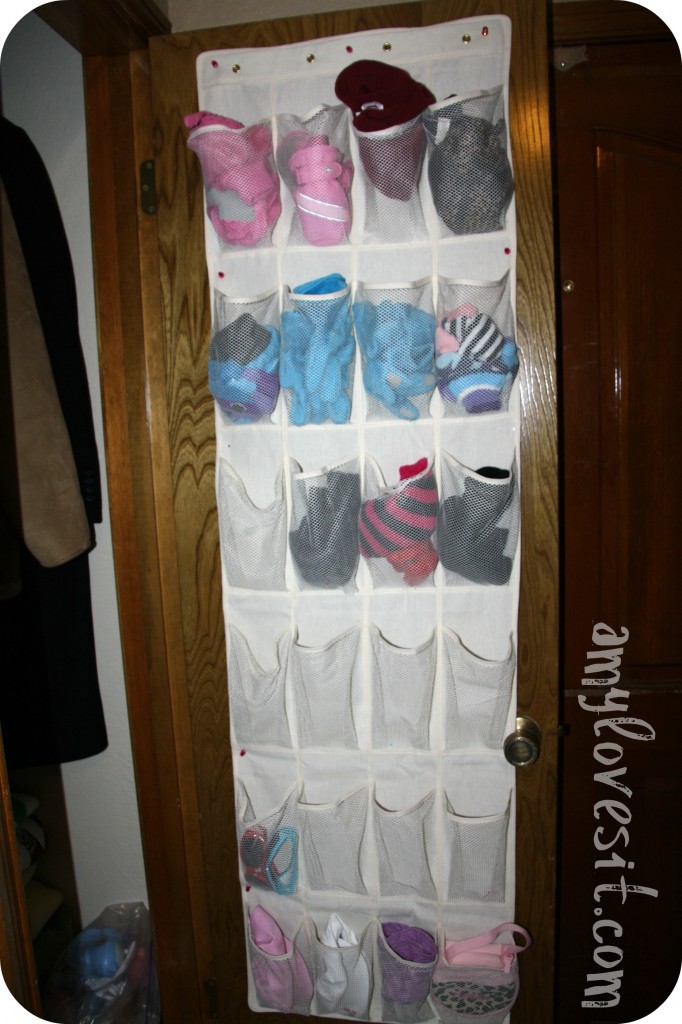 I love using shoe racks to store little items. This one holds all of the mittens, hats, sunglasses, and miscellaneous outside items that we would need. It keeps them so organized and easy to find!
There is much, much more that needs to be done, but that is what I accomplished this week! Today, Shane and I are tackling the garage because we just snagged a second fridge from my friend Alyssa, and we need a place to put it. Plus, the garage is a nightmare.
For more Closets, Counters, and Drawers makeovers, see Simple Mom's Project Simplify Week 3.