Monday was a big day around our house. Our little Reesey turned 6 years old. It's amazing how the time flies.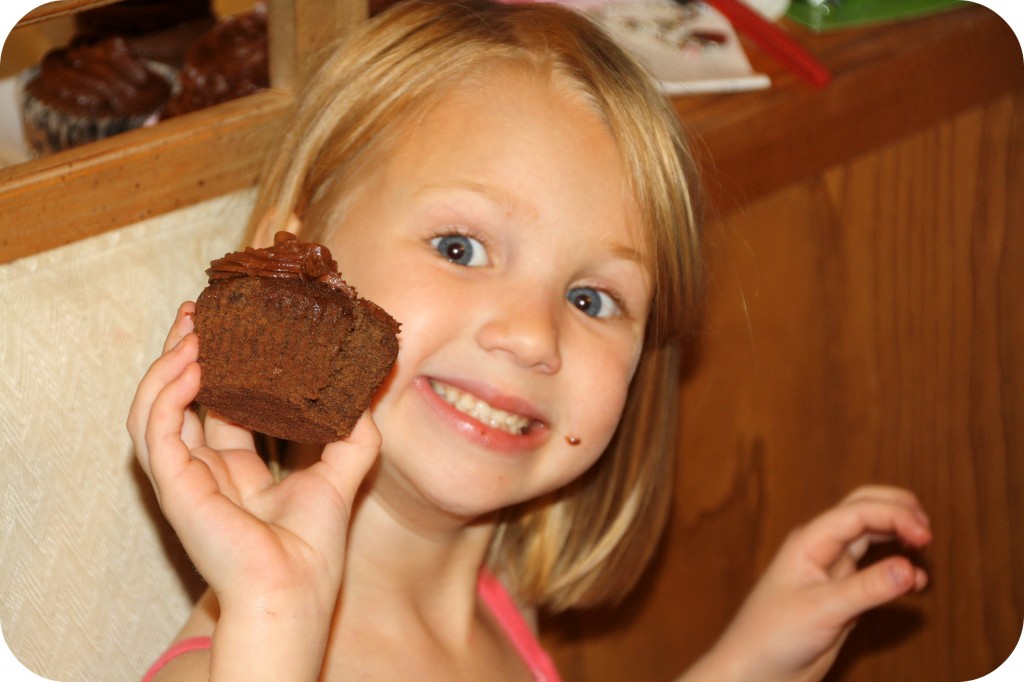 Happy birthday to our sweet Ella Reese!
We spent a few minutes snuggling and looking at her really pathetically empty baby book and I told her all about how and when she was born.
As per usual, I was late on a lot of things, including getting the house ready for her party that evening, so we spent the entire day picking up, cleaning up, and making cupcakes. I was in panic mode all. day. long.
Did I mention the trip to Walmart? Ugh.
Thankfully, her party went off without a hitch, even though it came a really nice thunderstorm (read: heavy rain and lots of thunder and lightening).
It was a day of reflection in more ways than one. A year ago on the dot, my Daddy had emergency quadruple bypass surgery. I guess any bypass surgery is considered an emergency, but I call it that because we truly had no warning.
It began on Wednesday, March 16th, with a phone call from my husband. My mother called to let him know she was in the ER with my Dad, who had checked himself in with shortness of breath and chest pain. There were possibly other symptoms that he had, but I don't remember anything else. The fact that my Dad even went to the emergency room is a miracle in itself because, well, he's a man and doesn't like to spend money on doctors. I think he did it to please his friend, who was working with him at the time. This friend's wife works at our local hospital, and with their encouragement, he went.
I credit these two wonderful people with saving his life.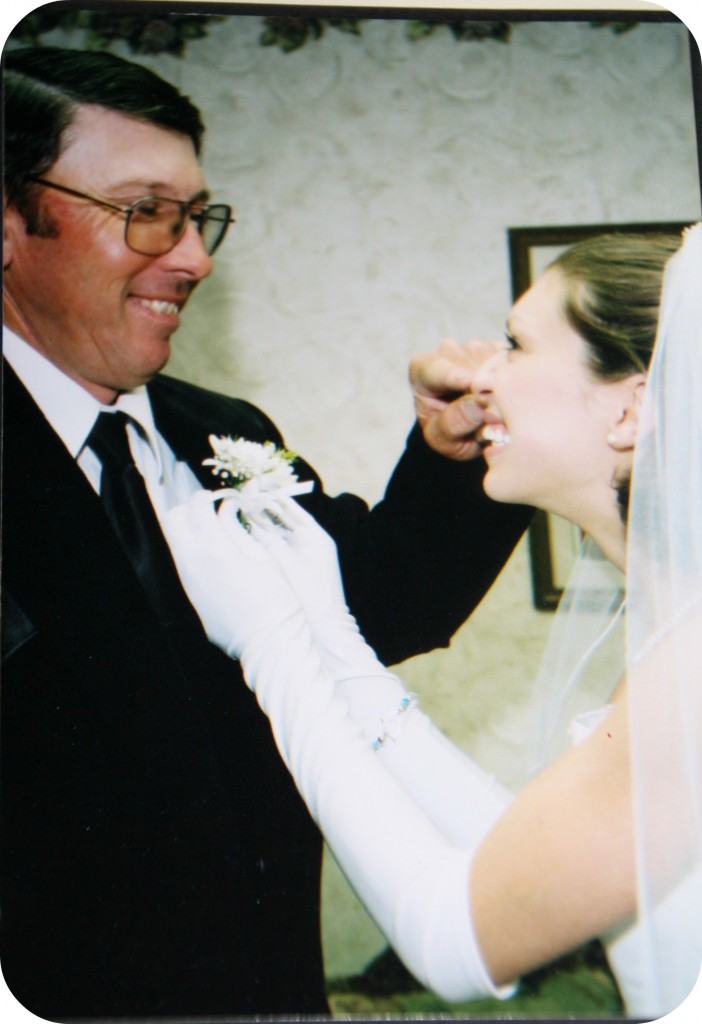 My Dad and me at my wedding in 2002.
The local hospital didn't release him like he wanted. Instead, they shipped him via ambulance to the next town, where he would spend the night and end up getting an Angiogram the next day. I spent the night in the hospital with him, so he wouldn't be alone. I'm sure he loved that! I am a Daddy's girl… what can I say?!
I kept telling myself that it wasn't a big deal. Dad would get stints and go home the next day and be perfectly fine. Surely, he couldn't need heart surgery. He had barely had any symptoms, so it couldn't be bad… right? Yes, it could be bad. I just didn't know it would get worse.
The doctor we got at this hospital was an arrogant jerk with a personality that left a lot to be desired, but thankfully not so arrogant that he tried to put in stints. During the Angiogram, he saw at least two full blockages and pulled the plug on the test. He unkindly let us know that my Dad would be shipped to the heart hospital in Oklahoma City.
Watching the helicopter take off with my Dad inside was one of the hardest moments of my life. The wind was blowing about 40 miles an hour that day, and I remember walking to our truck feeling beyond helpless… and feeling like I was going to blow away.
A few minutes from their destination, my Dad had a spell of some kind. I do not think I received the full story on what happened, but I think we almost lost him before he even made it to the hospital.
There is a lot I don't remember from our time at the hospital; I think I blocked it out. I remember feeling like I was living someone else's life. I can tell you it royally sucks to have to discuss "do not resuscitate" orders for someone you love so much.
I think one of the things that kept me going was my friends. There were friends who dropped everything to listen to me freak out and to pray for my Dad. Friends who were local, and who were as far away as the East Coast who let me vent and cry and who put up with my crazy, over-the-top texts and Facebook updates.
When it came time for the surgery, saying, "See ya later," to my Dad but wondering in my heart if this was goodbye was one of the hardest things I've ever done. There was nothing I could do but walk away. And pray.
During the surgery, we received phone calls, and after the first one, my mother could no longer answer. So I did. I've never dreaded AND desperately wanted a phone to ring so badly in all my life. I watched the clock like a hawk for over four hours, sick to my stomach with both fear and hope every time the phone rang.
My Dad made it through surgery like a champ. Instead of the two blockages we thought he had, it was four good, solid blocks. The "what-ifs" bounced around in my mind like a ping-pong ball.
After he regained consciousness, my Dad was bent on getting well and getting out of the hospital. Less than a week after his surgery, he was on his way home. My Dad isn't one to be kept down. At one time, I didn't know if he would be able to return to his work (laying brick), but he has. Like I said, he isn't one to be kept down and a man can only stand so much "sitting around".
Last week was a hard week, in many ways, as I relived the emotions of last year, remembering bits and pieces. My heart would stab with pain, and my eyes would well up with tears at any given moment. I was also so very grateful to my heavenly Father for sparing my earthly Father. I also remember the pain of missing my Reese's fifth birthday. We got home from OKC at about 9 pm, and spent a precious hour or so with her before we had to put the girls to bed. I am so thankful my mother-in-law was able to be with her, and made her day very special.
March 19th is a big day in our family, and thankfully, it is a day of celebration.